Join us for the third annual St. Jude Southern Evening of Hope, a Legends for Charity ® event. This event will feature southern inspired cuisine, a live and silent auction and special musical entertainment by Ed Roland, lead singer of Collective Soul.
---
Saturday, May 14, 2016
7 p.m.
Location
InterContinental Hotel Buckhead
3315 Peachtree Road N.E.
Atlanta, Georgia

Ticket information

Individual - $150
Table of 10 - $1,250
Sponsorship opportunities
Presenting Sponsor
$50,0000; two tables (20 seats)
Promise Sponsor
$25,000; two tables (20 seats)
Patient Promise Sponsor
$15,000; one table (10 seats)
Dream Sponsor
$10,000; one table (10 seats)
Hope Sponsor
$5,000; (six seats)
Patient Sponsor
$2,500; (four seats)
Research Benefactor
$1,000; (two seats)
Please consider supporting St. Jude Children's Research Hospital by donating an item for our event auction. We are specifically soliciting the following:
event tickets
wine
gift certificates
autographed memorabilia
 
Nicole Vereen, Chair
Cox Automotive
Jan Adams
Cox Automotive
Janet C. Scott, Esq.
Smith, Welch, Webb & White, LLC.
Priscilla Brott
Patti Berry
Breckenridge Insurance Services
Shelby Arrington
Georgia Lottery Corp.
Susanne Tarter
Cambridge Professional Group
Laura Lavin
Megan Hamilton
Judi Dorward
Cox Automotive
Kathy McCrorie
RSUI Group Inc.
Felicia Rawlin
Arch Insurance
Stephanie Martin
Georgia Chamber of Commerce
Joi Blume
Blue River Underwriters
Maria Mehock
National Peanut Board
Stephanie Suggs
HD Supply
Andrea Wood
Kaufman, Levine & Greiner, LLP
DJ Simmons
RSUI Group, Inc.
Dianne Mcpherson
Beth Kinsinger
Thompson, Sweeny, Kinsinger, Pereira P.C.
Ilana Kearns
RMS Automotive
Jim Noble Sr.
Noble Systems
Kathy Pecca
Piedmont Healthcare
Sharon Poulos
Travelport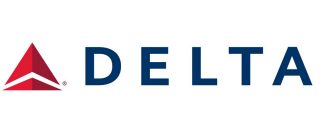 Dempsey Companies
AmRisc
Arch Insurance
HLB Gross Collins
Thompson, Sweeny, Kinsinger, & Pereira P.C.
WKFC Underwriting Managers
CRC Crump Orlando
Peachtree Insurance

For more information, please contact:
Whitney Fain
Atlanta ALSAC/St. Jude office
(770) 416-7707
whitney.fain@stjude.org