Did you know your gift to St. Jude is tax-deductible? Here are a few things you might not know about your donation.
Our families never have to choose between affordable care and getting the best treatment for their child.
It costs $2 million a day to run
St. Jude
Approximately 75% of the budgeted costs of St. Jude are covered by public contributions.
We're saving children all over the world
St. Jude has treated children from all 50 states and from around the world.
Lifesaving treatment at no cost to families
Families never receive a bill from St. Jude for treatment, travel, housing or food — because all a family should worry about is helping their child live.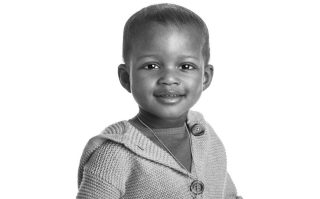 Gabby is a toddler from Jamaica with a bright personality. When tests showed that Gabby could have a cancerous tumor, her mom turned to St. Jude for help.
When you host a Game day. Give back. party with your friends, you can help St. Jude kids, like Townes.
Make a tax-deductible donation
Because of you, we have the freedom to focus on what matters most — saving kids regardless of their financial situation. Donate online or at (800) 785-5071 to make a difference.
Get the latest patient stories, hospital updates, research news and info on how you can support St. Jude when you sign up for email or mobile updates.
Share this page with friends and family and create a movement to fight childhood cancer.
Share what you #GiveThanks for
What are you grateful for? Join our community of supporters​, patients, partners and celebrity friends and let the world know you support the kids of St. Jude.