We are proud to highlight St. Jude Children's Research Hospital volunteers.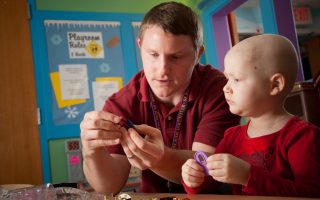 Joseph Mertz began volunteering with St. Jude in 2013. He serves as an inpatient Child Life volunteer. Read about Joseph.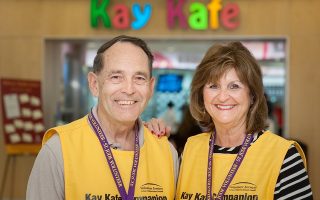 John and Vicki Brown have been volunteering as Kay Kafe Companions since 2013. Read about John and Vicki.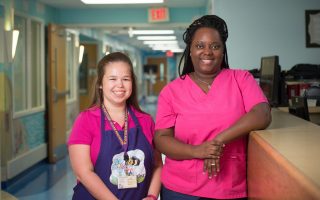 Valerie Cox has been volunteering at St. Jude since April 2014, first as a Ready Runner and currently a Helping Hands volunteer. Read about Valerie.
More Volunteer Spotlights
More Information for Volunteers