Join us for the annual Legends for Charity® dinner taking place at the NFL Headquarters Hotel, the Hyatt Regency Minneapolis, on February 1, 2018 during the Super Bowl LII weekend. The event was created in 2005 by Cheryl DeLeonardis, President of Ocean 2 Ocean Productions.
All proceeds from this event will further the lifesaving mission mission of St. Jude: Finding cures. Saving children.®
Hyatt Regency Minneapolis
1300 Nicollet Mall
Minneapolis, Minnesota
Thursday, February 1, 2018
5 – 8:30 p.m.
Individual tickets - $250
Corporate table of 10 - $3,000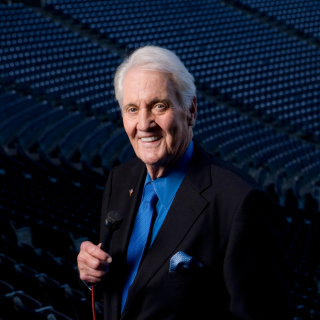 Each year, the dinner presents The Pat Summerall Award to a person who has made a significant contribution in the sports field. The award was created in honor of the late beloved legendary broadcaster for his contributions to the NFL for more than 50 years. Past honorees include James Brown, Greg Gumbel, Jim Nantz, Chris Berman, Cris Collinsworth, The NFL ON FOX, Al Michaels, Archie Manning, Michael Strahan, Joe Buck, John Madden and Rich Eisen. 
Sponsorship opportunities
Championship Presenting Sponsor - SOLD
5 premier tables of 10 near the front of the stage
20 tickets to the private VIP reception
company name featured at all tables
verbal acknowledgement during event program
full-page advertisement in program booklets
prominent signage at event
photo opportunity with legends
logo placement and sponsor recognition in the following:

event E-vite invitations
evening program
all press releases, media communications and regional Facebook and website
visual at the event
Pre-Game Sponsor - $50,000
priority seating at Legends for Charity for 30 guests (3 tables of 10)
private reception for 10 guests
photo opportunity with Legends at private reception
formal on-stage sponsor recognition during program at Legends event
name/logo on invitation
full-page advertisement in program book (second-choice location)
company logo on Legends for Charity website
inclusion in media press releases
prominent signage at event
sponsor recognition in opening video presentation at Legends event
sponsor appreciation gift
Play-By-Play Sponsor - $25,000
priority seating at Legends for Charity for 20 guests (2 tables of 10)
private reception for 6 guests
photo opportunity with Legends at private reception
acknowledgement by emcee during program at Legends event
full-page advertisement in program book
company logo on Legends for Charity website
prominent signage at Legends event
sponsor recognition in opening video presentation at Legends event
sponsor appreciation gift
Color Analyst Sponsor - $10,000
priority seating at Legends for Charity for 10 guests (1 table of 10)
private reception for 4 guests
acknowledgement by emcee during program at Legends event
full-page advertisement in program book
company logo on Legends for Charity website
signage at Legends event
sponsor recognition in opening video presentation at Legends event
sponsor appreciation gift
Sideline Reporter Sponsor - $5,000
priority seating at Legends for Charity for 10 guests (1 table of 10)
private reception for 2 guests
half-page advertisement in program book
signage at Legends event
sponsor recognition in opening video presentation at Legends event
sponsor appreciation gift
EVENT CHAIR
Jeff Tyler, iHeartMedia
Chad Abbott, iHeartMedia
Troy Alexander, The St. Paul Agency
Paul Allen, iHeartMedia
Katie Aplin, Wells Fargo Home Mortgage
Robin Borg, Medivators
Steven Brandt, Ameriprise Financial
Katie Cummings, LiveAbility LLC
Mike Dousette, The St. Paul Agency
Jeff Jurgella, Minnesota Twins
Francie Kennedy, iHeartMedia
Ben Leber, iHeartMedia/Fox Sports
Nate Lindall, Velocity Technology Inc.
Darin Lynch, Irish Titan

Kristina Mahler, Builders Association of the Twin Cities
Elizabeth Plaetz Lori, E-Creative Events
Ro Shirole, Seven Steakhouse and Sushi
Dave St. Peter, Minnesota Twins
Ben Taylor, iHeartMedia
Carly Zucker
CHAMPIONSHIP PRESENTING SPONSOR