60tst
For as long as
St. Jude

has existed, this family has supported it with full hearts and hard work. From coin-jar drives to dances, they've done it all for the cause.

July 06, 2021 • 4 min
NEW HAVEN, Connecticut — It started with grim news that spread through Arturo Natalino's New Haven neighborhood.
Arturo was a just teenager at the time, in the early 1960s, growing up in the historic Connecticut town perched on Long Island Sound.
The city was a tight-knit place, even as its industrial heyday was fading. The kind where parochial school friends were close, and his parents, who owned an oil business, helped support local youth baseball.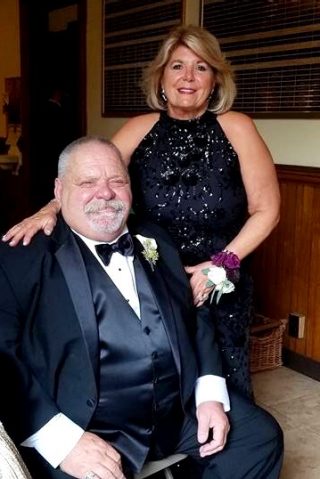 The news that spread from neighbor to neighbor was bad. A youth who lived nearby, and who played in the Dom Aitro baseball league, had been diagnosed with leukemia.
Back then, such a diagnosis could feel like a death sentence.
The overall survival rate for childhood cancer was 20% at the time. For acute lymphoblastic leukemia, the most common form of childhood cancer, it was 4%.
Arturo's father, Michael Natalino, huddled with his mother, Clementine, and his six siblings.
"He felt like, maybe there's something we can do to help," said Angel Natalino, Arturo's wife of nearly 50 years. "And that's how it started."
The answer came in the form of helping then-fledgling St. Jude Children's Research Hospital. And it would start a river of support that has flowed through three generations of the New Haven family.
Since St. Jude was founded in 1962 as a treatment and research hospital focusing on pediatric cancer and other catastrophic childhood illnesses, the Natalino family has maintained a local fundraising chapter that has tirelessly raised money to aid that critical, lifesaving mission.
Over the decades, the chapter has held coin-jar drives, golf tournaments, dances and annual dinners. It was all inspired by St. Jude founder Danny Thomas' dream: That no child should die in the dawn of life.
Arturo's father helped found the Grand Fuel Oil Co. and went on to serve a term as a state representative in the 1970s. And when the need arose, he took the St. Jude mission to heart in their 130,000-resident town.
The family started raising money by enlisting parochial schools, where they gave schoolchildren kits to sell candy and other items to raise money and awareness. They also had people going door-to-door with containers, said Arturo, known by his nickname "Artie."
At the time, New Haven — where manufacturing had once boomed, going all the way back to renowned resident Eli Whitney's invention of the cotton gin — was in a period of economic and population decline. Some residents were struggling.
Yet residents found money to give: five- and ten-dollar bills, or even just a handful of change. The family would pour the money into counting machines at the oil business and send it all to St. Jude. "We had a big coin counter. It was a whole day of that," Angel said.
They began holding dinners, including one Danny Thomas attended. Like his siblings, Arturo went to work for the oil company. He later opened a used car business on Chapel Street, which ran right through town, including doing body work for a cab company.
His parents enjoyed going to 18 St. Jude conventions in places such as Las Vegas, Florida and St. Louis.
"My father loved three things: St Jude. Dom Aitro Little League. And his 13th Ward politics," Arturo said, referring to the district in the city he was involved with.
His father died in 1992, and Arturo a few years later took over the chapter's work with the continuing help of the large family, many of whom built homes near one another on a wooded cul-de-sac in Fair Haven Heights, just across the Quinnipiac River.
Some of the locals who helped his father continued, helping carry on the tradition.
Arturo said he was inspired by a visit decades earlier from Danny Thomas, who died a year earlier than his father, in 1991. He wanted to make him proud by working one-on-one with donors and embracing a "personal touch" motto.
"And that's what I did," he said. "And I think we raised almost a million dollars."
In the years since, they've held dances at the Annex Club and annual dinners often at Anthony's Ocean View, perched on Morris Cove, where they honored elected leaders and donors.
At other times, they held golf scrambles and variety shows at the local college auditorium, complete with singing, dancing and harmonica players. Neighbors and donors would bring coffee, food and other help.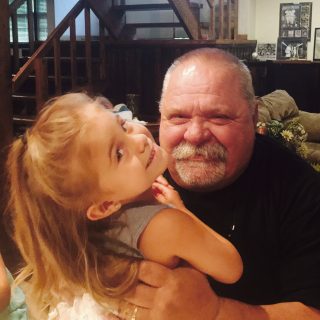 "People were generous. For St. Jude, they'd do anything," Angel said.
While other chapters in nearby towns have faded as fundraising has taken other forms, Arturo, now 73, has stuck to his personal-touch promise.
He kept a book of donors and guests who he called on the phone, and will drive 30 minutes to pick up a small check and thank a donor in person. For years, you wouldn't find the chapter's events on a website.
He takes pride in being old-school.
"People do like that personal touch. He calls people. He's not an emailer or text person," said Angel, who has also become devoted to the chapter's mission. "Once you get into it, you're compelled. You have to stay with it. It gets in your heart."
These days, the 73-year-old's children — Michael, Michelle and Arthur, Jr. — help out too. And his grandchildren are next in line, he said.
All across the town of New Haven people have played a role over the years, he said, whether they gave $10 or far more.
Arturo and his wife are soon hoping to visit St. Jude in Memphis for the first time to see firsthand. There, they'll see how donations from around the globe have made a big difference in research and treatment. Today, the survival rate for acute lymphoblastic leukemia patients treated at St. Jude is 94%.
Arturo said he thinks often of the young boy who helped kick off the family's efforts, and his own vow to continue the work started by his father to support the mission of St. Jude and honor Danny Thomas' vision.
"That's the promise I made," he said.