From then to now: How studying childhood cancer survivors today helps patients of tomorrow
Patient No. 17 returns to
St. Jude

for program that helps clinicians and researchers improve future treatments.

February 19, 2021 • 3 min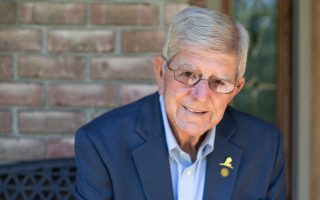 Dwight Tosh digs deeply into his nearly 60 years of experience, into all those memories of a life so beautifully lived with purpose, to answer my question:
What does St. Jude Children's Research Hospital mean to you today?
He responds with a single word: Hope.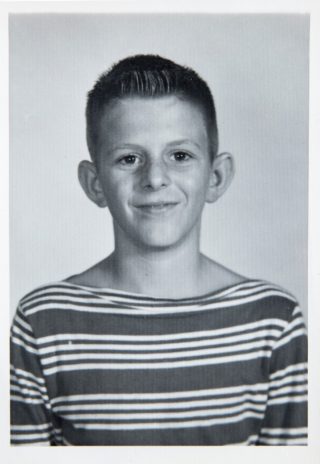 There is so much meaning and emotion within that one word for Dwight, who was admitted to St. Jude in 1962, a teenager diagnosed with Hodgkin lymphoma. As patient No. 17, he was one of the very first children treated at Danny Thomas' newly opened research hospital in Memphis.
For Dwight, "hope" has meant a lifetime filled with family. The joys of two children and four grandchildren. A loving marriage to his high school sweetheart. A career of service as an Arkansas state trooper and a state legislator.
But he's also acutely aware of what that word — hope — might mean for thousands of kids he has never met. Thousands more who haven't even been born.
You see, Dwight is part of the first generation of children who really had any chance at all of surviving pediatric cancer. At 72 years old, his blood, his organs and his very cells contain a wealth of information for researchers at St. Jude. What happens to childhood cancer survivors as they age? How does treatment affect a patient's long-term function?
Studying that topic are Dr. Greg Armstrong and his team with the Childhood Cancer Survivor Study and St. Jude LIFE. These programs, which include tens of thousands of participants, allow doctors and researchers to learn more about childhood cancer survivors whose past experiences promise hope for the future of treatment.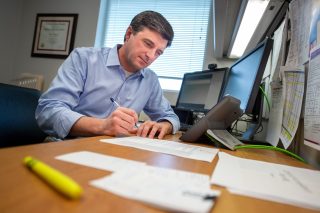 Long-term follow-up, Dr. Armstrong said, has taught us about the chances of secondary cancers and changed how doctors treat patients from the very beginning. Today, because of the great strides made in childhood cancer treatment, more focus and resources can be placed on the impact of treatment, beyond simply surviving. As Dr. Armstrong said, "The key word in St. Jude LIFE, is life."
Dwight's life now includes regular trips back to St. Jude, made possible by the support of donors, where he undergoes a battery of tests, helping us learn what 20th century cancer treatment means for 21st century survival. Treadmill tests can be daunting for a septuagenarian, but because of what it means to others, Dwight undertakes it all with a full heart and a smile on his face.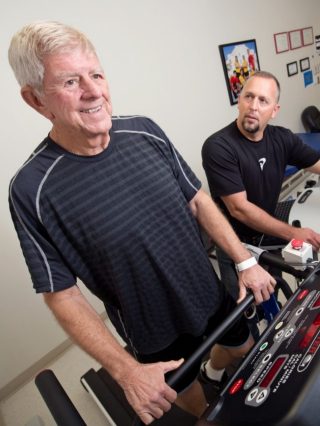 But like Dwight's succinct answer, there's much more behind simple data collecting. It's those two children and four grandchildren. And it's the kids walking into St. Jude for the first time today. Dwight has been generous with his time beyond the lab and treadmill, getting to know as many young patients as he can, acting as mentor and a bridge between the past and future.
For Dwight, it's also about the parents whose children are now being treated at St. Jude. "Looking into the eyes of those parents, it's tough, but what it reminded me of was my parents," he said. "So I wanted to take the time and spend time visiting, especially with the parents of these sick kids because I wanted them to know, and give them what I hoped would be hope, that you can be a patient at St. Jude and you can still go on to live a full and productive life. And that I'm living proof of that."
Empathy and compassion — the true measure of a person — that's learned over a lifetime. Dwight has had a long one thanks to you, and what he's learned — and what we can learn from him — will help many more in the years to come.