Led by their hearts
Supporters have as many reasons to give as there are kids at
St. Jude,

but happily, most have no personal experience with childhood cancer.

July 10, 2020 • 3 min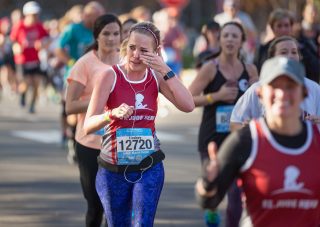 I'm always moved to hear the reasons people support St. Jude Children's Research Hospital.
Maybe they had a relative who was treated for leukemia or a brain tumor, or a neighbor who received care for sickle cell disease. Maybe there was a connection to a St. Jude patient through work, school or church.
But so many of our supporters — the vast majority, in fact — have no formal tie to St. Jude. They've never known a St. Jude patient or family. They live hundreds or thousands of miles from Memphis, the hometown of St. Jude.
They know of St. Jude as a place where some of the world's sickest children are treated without cost to the family, but may not realize the scope of our globally recognized research into viruses, for example — research that not only helps children with compromised immune systems, but also can provide vital insights into adult diseases.
Maybe they were introduced to St. Jude through a scientific journal. Just last month, for example, a St. Jude scientist, Charles Russell, published a study that could help health experts identify which viruses have the greatest potential to proliferate into full-blown pandemics. Could there be a more relevant and important topic right now?
But no matter how donors find their way into the St. Jude family, I've been in awe of the truth they teach us:
You don't have to be personally touched by childhood cancer to be called to the cause.
You only need an empathetic heart and a giving soul.
You only need to feel, like our founder Danny Thomas did, that every child deserves a chance to live.
You only need to believe in Danny's dream of a place where all children are welcome, regardless of race or creed, or their family's ability to pay.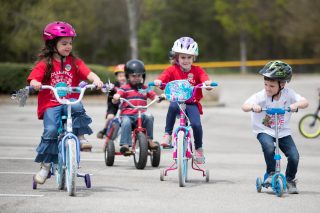 I think of Theresa Hyland, director of Little Tots Red Wagon school in New York. She leads one of the longest-running and most successful St. Jude Trike-A-Thon fundraisers. When asked why she supports St. Jude, Theresa said:
"'Cause I love kids."
Indeed.
So many of our supporters live Gandhi's words: "Be the change that you wish to see in the world." And Danny's: "Success in life has nothing to do with what you gain in life or accomplish for yourself. It's what you do for others."
They give time, or money, or both. Their sweat, too — I'm thinking of the runners in marathons or the St. Jude Walk/Run events held across the country.
They join existing fundraisers like the St. Jude Memphis to Peoria Run or pledge their support to the gamers and other content creators of St. Jude PLAY LIVE.
For most of them, blessedly, childhood cancer doesn't hit home. But somewhere along the way they heard about St. Jude — maybe a TV spot, maybe a mailing, maybe on a Promesa y Esperanza or Country Cares radiothon, maybe at school or a Sunday of Hope event — and were moved.
Not just to care, but to act.
So they join the cause without personally knowing a single St. Jude patient, without ever coming within hundreds or thousands of miles of the place.
Because when you're touched by a cause like St. Jude, there's no distance love can't bridge.
Richard C. Shadyac Jr. is President and CEO of American Lebanese Syrian Associated Charities, the fundraising and awareness organization for St. Jude Children's Research Hospital.