'Our work is not in vain': City of Smile Foundation gives hope to children with cancer in Armenia
This organization in Yerevan is part of the
St. Jude

Global Alliance working to end childhood cancer around the world.

July 12, 2021 • 8 min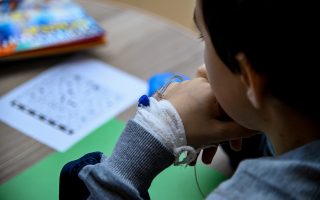 At night, Ester Demirtshyan feels the worry in her throat.
It's always about bills because bills have names.
It's been two years since Armenia became the first country to officially join the St. Jude Children's Research Hospital Global Alliance — a program that aims to increase survival rates of children with cancer and other catastrophic diseases worldwide.
There, in the capital city of Yerevan is the only hospital in a country of 3 million people that has a pediatric cancer unit. As executive director of City of Smile Foundation, Ester's job is to find a way to pay for the treatment.
"You constantly think: What if? What if, at some point, we run out of money?" she said. "What if there comes a day when we have to pick and choose? What if there comes a day when we have to tell the parents that, 'Sorry, we can't do it 100 percent anymore. You have to go find another 30, 40, 50 percent of your funding.'
"Because these are the things, I know, that for many of the families, even 20 percent would be unbearable. They won't be able to do it, and that means they will pick up their kid and say, 'Bye, we're going home.' "
Ester put her hand to her throat.
"That is right here for me," she said.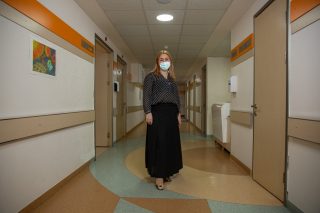 Since the new approach to St. Jude Global formally launched in May 2018 — after nearly 20 years under its International Outreach Program — 116 institutions have signed on as official members of the Alliance and even more are collaborating.
St. Jude Global is a unique initiative: St. Jude Children's Research Hospital provides training for international clinical staff, shares cutting-edge research, and helps strengthen partner health systems to enable them to help even more children with the kind of care those with cancer require. And ALSAC, the fundraising and awareness organization for St. Jude, helps the international foundations that support those hospitals and clinics by teaching them how to engage their own communities to raise money themselves.
The Alliance is a network of institutions in seven regions: Asia Pacific, Central and South America, China, Eastern Mediterranean, Eurasia, Mexico, and Sub-Saharan Africa.
City of Smile's participation in the Alliance has been invaluable, Ester said. She's learned about fundraising and event planning, letter writing and storytelling. But the most important lesson has been mission, modeled by St. Jude: In no way should a child's life hang in the balance because of a family's inability to pay.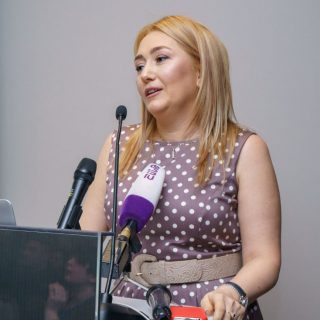 "It's not their fault that things happen like this, and they don't have to be suffering through emotional and financial crisis," Ester said. "I am saying that, given the financial situation in our country, it is a financial crisis. We have (parents) that were telling us previously that had a relapse, that the first time their kid was diagnosed, they only had two mattresses left at home.
"They had to sell everything else they had in the house to be able to fund the treatment. And right now, thank God, they don't have to deal with that."
Humble beginnings, big responsibilities
Ester was hired to take over City of Smile Foundation in 2018 in Yerevan — a city dotted with Soviet-era architecture and ancient Christian churches with snowcapped Mount Ararat rising in the distance. It's the country where she was born, a mountainous landlocked nation between the Black and Caspian seas about the size of the state of Maryland and the population of Chicago.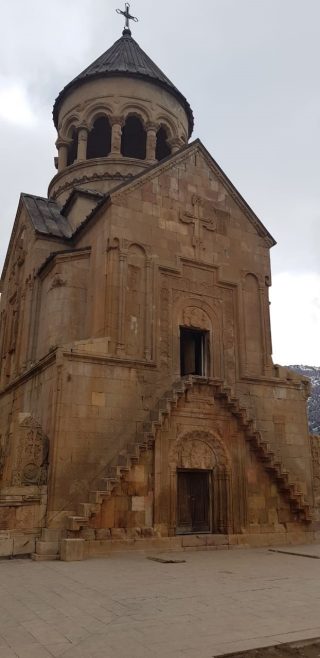 Ester almost didn't take the job.
Her mother had just died of cancer, and her heart was too tender about the devastation of the disease.
"But I guess I was at this point where I really needed to see the purpose of the work I'm doing," she said. "Not just a salary, but also some kind of impact you want to see left after yourself."
Ester's first assignment was to pull together a gala dinner in two weeks. She had no staff, no office, no medical background and not much experience in charity work for that matter. She'd always worked in finance and procurement.
But she pulled together a dinner for more than 100 guests, and City of Smile announced its new mission.
During those early days, Ester worked by trial and error. But the stakes were high.
Before the Armenian revolution earlier that year, City of Smile mostly funded translation and publication of some cancer research and educational materials. But with the foundation's reorganization, it would now cover the entire cost of treatment for 80 to 100 pediatric cancer patients every month.
In a country where health insurance is rare, transportation is unreliable and government support is limited, the task would be monumental. Without foundation support or loans, maybe one percent of the country's families could afford treatment for their children.
For many, the cost is more than the value of their homes.
It's simply an unimaginable sum.
That meant paying not just for chemotherapy but catheters, blood products, lab work, anti-nausea medication, anti-diarrhea medication, port-a-caths, bandages, syringes, psychological counseling, and every test or scan. It also meant paying for anesthesia because, without it, children would feel terrible pain. And it meant providing food because Armenian hospitals don't. Families have to bring homemade meals that can last several days without refrigeration. And since most pediatric cancer patients' families live far from Yerevan, simply traveling back and forth would be impossible.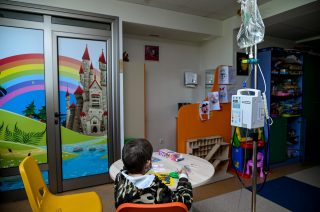 "I basically know, by face, every single child," Ester said. "Every single kid and the name of their diagnosis, their family story and everything that they go through. … I felt sometimes that I'm failing, you know? I'm not the right person for this, that I'm not strong enough."
But then in the spring of 2019, Armenia was invited to join the Alliance. For Ester, that meant she would have access to some of the most experienced healthcare fundraisers in the world whose expertise she could adapt to her own country and culture. She could ask for advice and follow well-established plans.
"You don't have to invent a rocket all over," Ester said. "And since we are all new in this, it was easy to just pick up. I know it sounds weird, but sometimes even hearing top management of ALSAC talking about difficulties they have makes you feel not as failed."
2019 was an extraordinary year for City of Smile. Not only did the foundation meet its budget goals, it became widely known in the country. They organized events almost every week for patients — concerts, ballet performances, theater productions, book readings and other events. They partnered with private companies and individuals that donated diapers and shampoo, toothbrushes and clothes. Those people also granted wishes, whatever the child's dream: a toy, a meeting with someone, a bicycle, a bed.
Fundraising efforts were so successful it allowed Ester and the foundation to dream bigger and plan broader: a palliative care center, a guest house so parents could stay with their children. Just like at St. Jude Children's Research Hospital in Memphis. The palliative care unit will open this summer.
"Unfortunately, 2020 changed the whole dynamic," she said. "Everything. Everything we had planned, and everything we wanted to do."
First comes COVID, then comes war
As COVID-19 swept across the world, the modest income Armenians had dried up. No relief checks arrived. The hospital closed to visitors so children didn't see their siblings or grandparents, aunt or uncles, an important support in Armenian culture. Chemotherapy drugs — even with money to pay for them — were nearly impossible to find and get into the country.
It became more difficult to raise money. The foundation couldn't host galas. Nobody was gathering. As it was, some families struggled to provide enough food for their children.
"I always say all of that would have been bearable," Ester said. "All that could have been managed, but then hits the war. And with that went all the remaining strength that was with everyone."
The most recent violence in a 30-year conflict between Armenia and Azerbaijan erupted late last year. An estimated 5,000 people died in a matter of months.
The violence meant changes for City of Smile, too.
"There are a lot of human tragedies here," Ester said. "People lost their homes. People lost their way of living. And they have to start all over. And they also have a kid who is struggling with cancer. We would say that for probably two months — October and November and through the middle of December — we had zero donations."
With one humanitarian crisis after another, there was simply less money to go around. Everyone needed help: wounded soldiers, orphaned children and displaced citizens.
"Here, when people don't have homes, when kids don't have food to eat, when soldiers need surgeries or medical assistance or whatever, it's just as top priority as our kids with cancer."
With funds dwindling, Ester now worries about every bill and every name.
A guest house, a rehab center and recreation: All of that is luxury now.
"At this point, we're worried about not being able to make the treatment available."
It's unrealistic to hope no child gets sick, Ester said. But she wants the highest survival rate possible and the greatest measure of comfort for those kids.
"Whenever a kid comes through our office and says, 'I'm done, I'm going home,' this is what keeps us running," she said. "This is what keeps us working and saying, 'Ok, all our work is not in vain.' Even if we get tired, even if we get frustrated, even if we get disappointed. Whatever it is, it's all worth it because this kid went home."
But treatment still takes money. And right now, the foundation needs donations for Armenian children with childhood cancer to survive.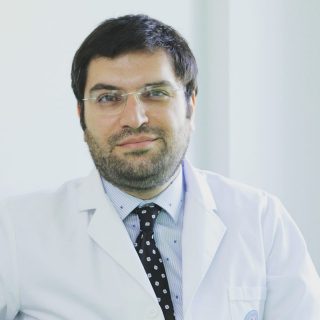 Dr. Gevorg Tamamyan, a City of Smile board member and head of the Pediatric Cancer and Blood Disorders Center of Armenia, said that though his country is small and resources are tight, the pediatric cancer survival rate there is close to the rate in developed countries.
"I think the results are impressive," he said. "… But if we want to sustain it, we need help. If we want Armenian kids to get cured, we need help. Alone, we will not be able to sustain."
Survival rates should be the same for children across the world, he said. The bar should be set high for every child.
"Kids should not die because they were born in the wrong place," he said. "This is critically important."
There are more Armenians who live outside the country than within its borders. That's why Bishop Bagrat Galstanyan said City of Smile hopes to reach fellow countrymen — a community of professionals, doctors and fundraisers — around the world.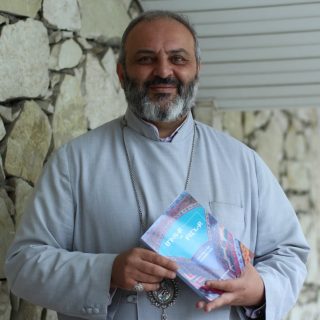 "Armenians are emotionally connected to the homeland wherever they live," he said.
Bishop Bagrat, primate of the Tavush Diocese in the Armenian Apostolic Church — and chairman of the City of Smile board — wants Armenians in the United States (where there are half a million), Canada, Argentina, Brazil, and Russia — every place that has an Armenian community — to understand the need.
First comes awareness. Then spreading the word.
"We want to make them part of the mission," he said. "As ambassadors, as donors — angels, archangels."
Bishop Bagrat makes the two-and-a-half hour drive each way from his diocese in the north of the country to Yerevan twice a week so he knows the need — physical, psychological and spiritual.
"This foundation is relatively new," he said. "It hasn't established a history, let's say — a history of donors, of supporters. So everything is new."
But the partnership with ALSAC has raised the foundation's profile and strengthened its reputation. And he's hoping that will mean more support from Armenians across the world.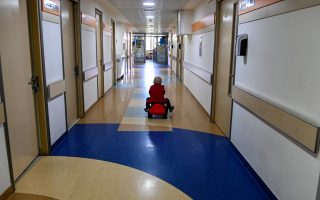 Ester is grateful for the support — wherever it comes from. And so are the families, she said.
"They understand somewhere out there a person that has never heard of them, has never met them is willing to help them," she said. "And that gives them a great sense of value. … And it doesn't matter whether you are Armenian, Russian, Kazakh, American, English — whatever — it's kids. And there are no nationalities to kids. Kids are kids everywhere, and we have to make sure they are protected."
Every bill paid is an extension of that promise, the one Ester has made to all of the children.
To every single name.
To learn more about the City of Smile Foundation and its work, visit https://cityofsmile.org.