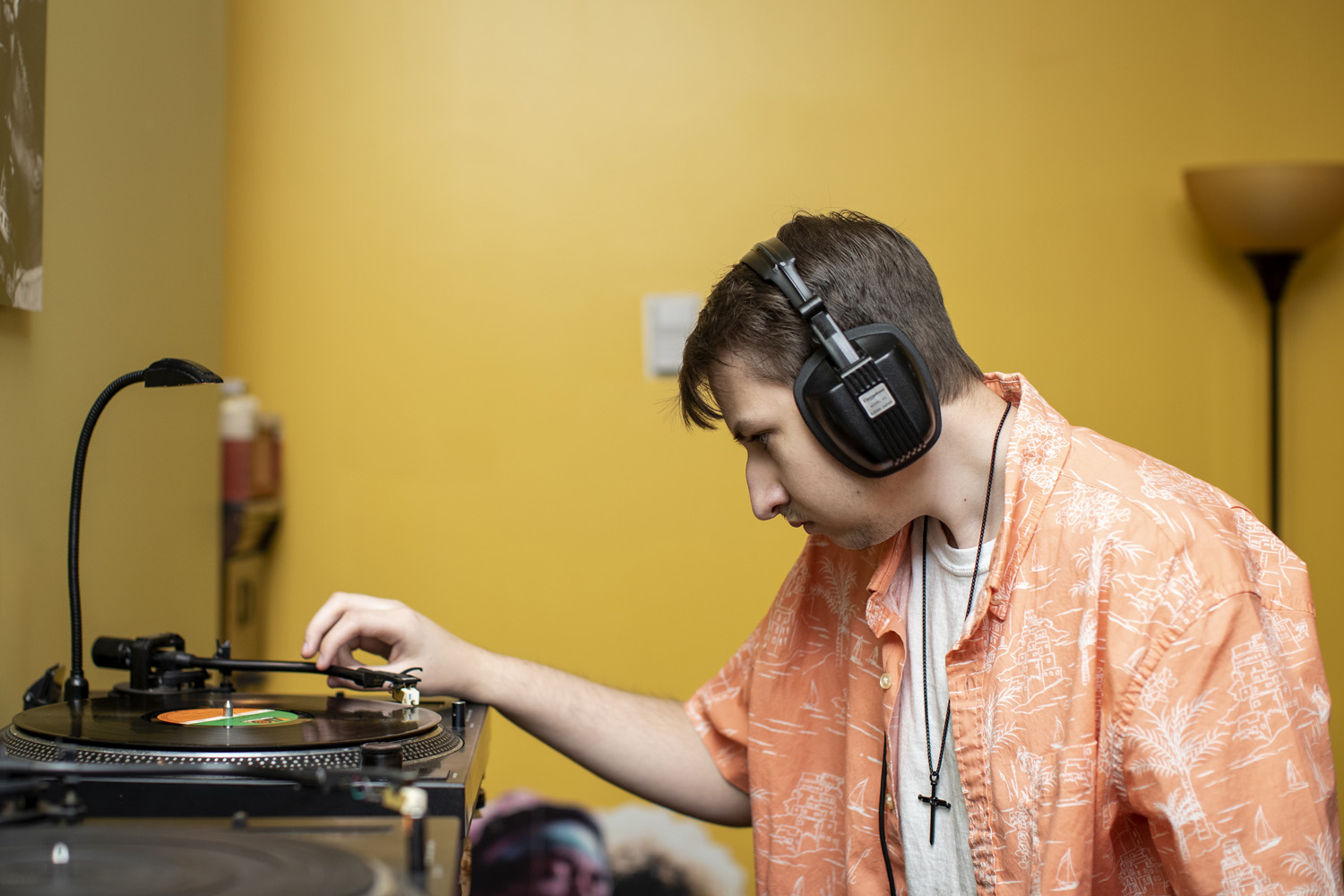 Class of '22Teen finds comfort in
St. Jude,

hair bands and vinyl records

By

Life hasn't been the same for Gage since his best friend introduced him to the rock band KISS and set him on his quest for the next great vinyl record.

It's been even better, and it was already good.

Gage, who lives at the base of the Blue Ridge Mountains in a small town outside Lynchburg, Virginia, calls himself "a simple man." He loves "going picking" through the thrift shops, antique shops and record stores that dot the Virginia landscape to find his next LP.

He's drawn to the hair metal bands and showpeople of rock. The artists with the outrageous makeup and outfits and the confidence to strut onstage.

He loves the pure drama of it all.

Yet, Gage himself is a quiet guy whose idea of a perfect day would be "me and my buddy hanging out, listening to vinyl and talking about random stuff, just random things that come to mind, and being goofy and silly."

As a high school senior, Gage also attends Central Virginia Community College through a dual academy program that lets him get a jumpstart on a radiology technology career while earning high school and college credits.

He'll soon walk in his high school graduation.

Nothing dramatic here, except of course that he's here at all.

Gage survived one of the most difficult-to-treat brain cancers — an atypical teratoid/rhabdoid tumor — when he was just a baby. St. Jude Children's Research Hospital provided his lifesaving radiation and chemotherapy on a treatment plan his doctors created.

But apart from the drama, St. Jude is just a fun, chill place to be.

"For me, [St. Jude] is like a second home because I spent most of my childhood down there," said Gage.

He describes his trips to see his doctors and nurses at St. Jude for checkup visits as "going to grandma's."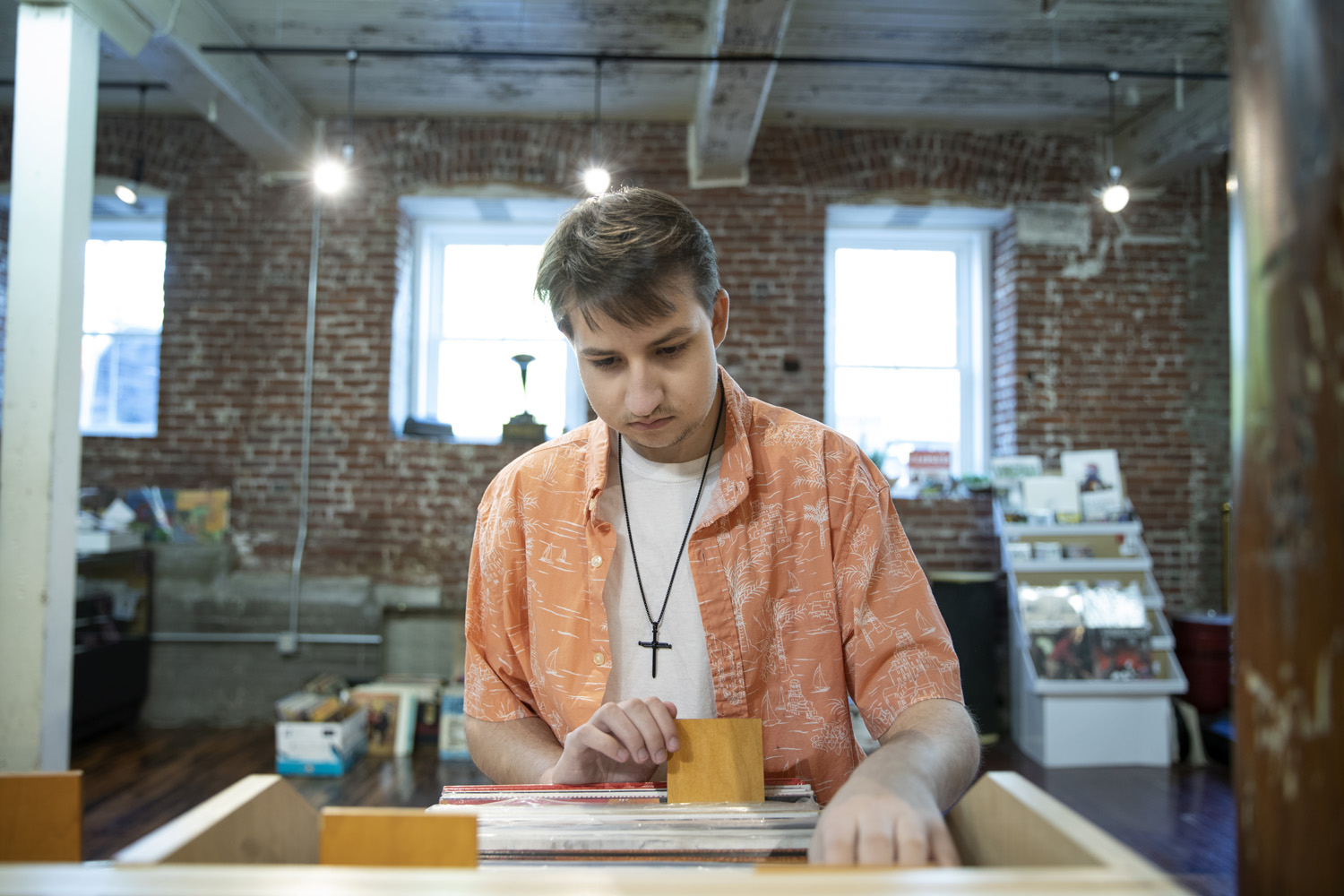 A collection of memories
While Gage slept as he received radiation therapy, his St. Jude nurse went to work stringing up every one of his action figures on his recovery bed headboard.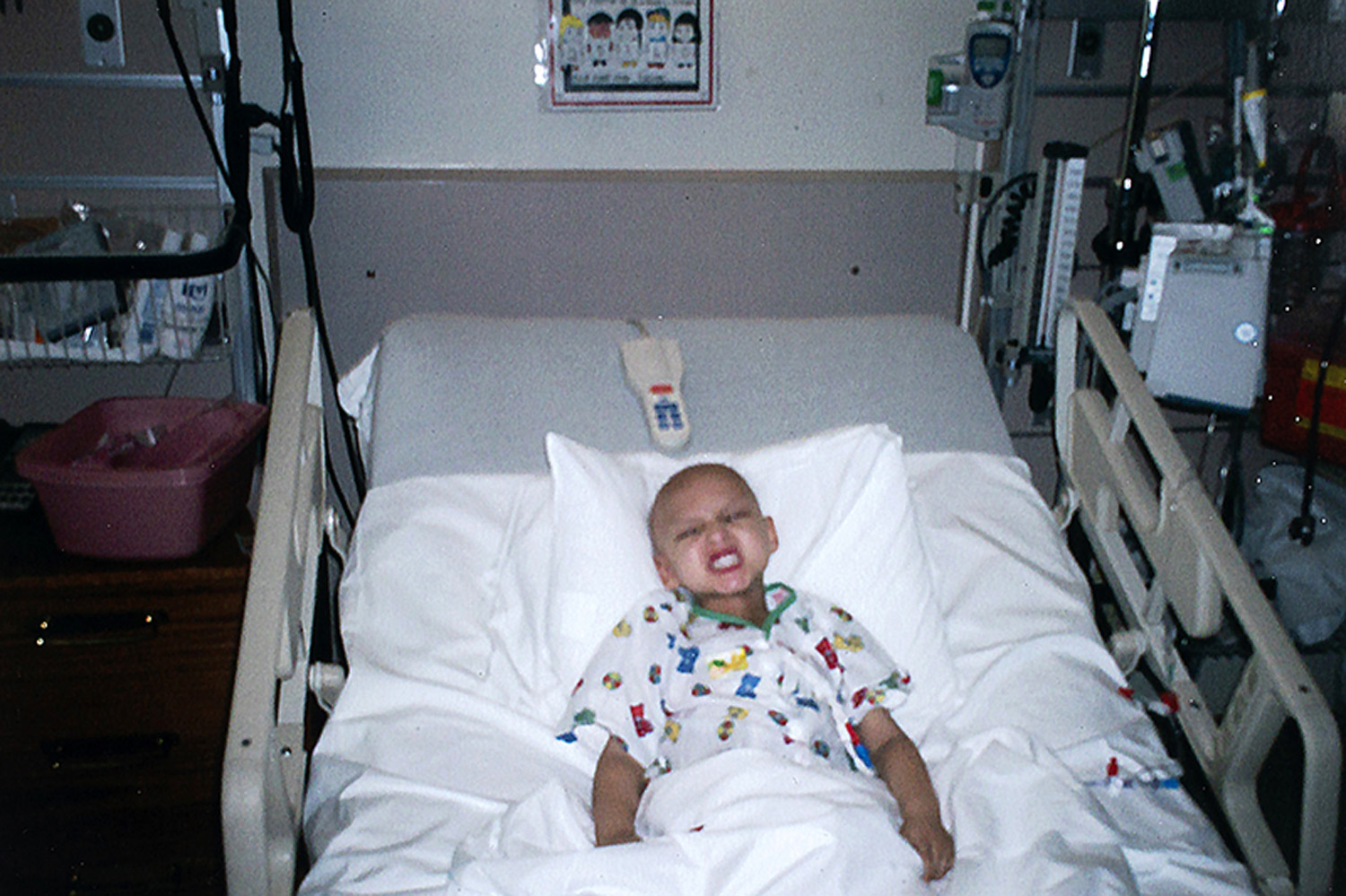 Once the 3-year-old's sedation wore off, he might be fearful and cranky, his nurse knew.
She also knew what might soothe him because he was a collector even back then: of Power Rangers.
So when he woke up, these precious things he'd collected — these action figures of bright colors and superhuman strength that could battle any foe and win — seemed as though they'd come to life just for him, and he wasn't unhappy or scared anymore.
Gage doesn't remember, but his mom, Tracey, will never forget all the ways St. Jude made a hard time into a good time.
Gage has his collections, and she has hers: her gratitude memories.
Every day is a lucky day
Gage likes to find his vinyl "in the wild."
"Everyone can order stuff," said Gage. "I like to go on the hunt."
He learns by being with the albums themselves, picking them up, noting the dates, tracking the way two artists who are contemporaries often share a style.
He loves flipping through the bins, the look of the cover art, the smell of old records and the heft of them in his hands.
Any day can be a lucky day in the record store.
"To him, that's like winning the lottery, you know, a $5 album," said Tracey.
Gage is a KISS super fan, but he also loves Mötley Crüe and Prince, Tom Jones and Frank Sinatra. New music is great, but the old stuff — that's where it's at.
"It's weird how much he knows and how he just seems to divine this knowledge out of thin air," said Tracey.
It's like the records are talking to him.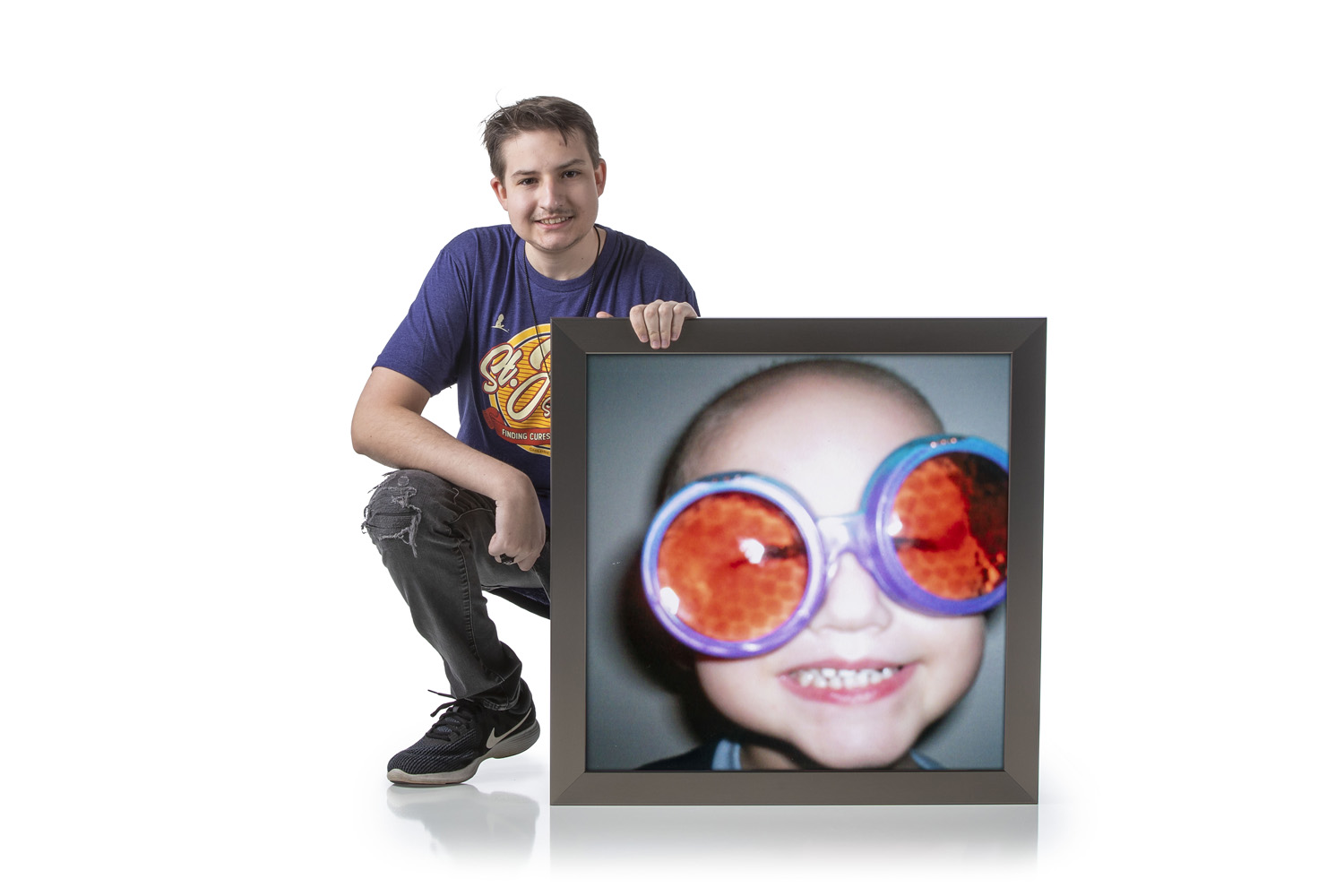 Something meaningful
Gage has short-term memory challenges from cancer and its treatment, so he and his parents have been strategic about his path in life.
"He's just kind of gone with the flow and this is what God has given him, and he's worked with it," said Tracey. "If we're supposed to go left, we go left."
Gage wants to be an X-ray tech one day, in part because the repetitiveness of the work suits the way he retains information.
Of course, there's more to it than that. A guy like Gage couldn't spend all day doing something he didn't love.
The career he's chosen will help people, and that's important to Gage.
"I wanted to give back to patients who are maybe going through what I went through back then."
Donate Now
Signing a yearbook is a time-honored tradition. Be a part of the St. Jude Class of '22 by writing a brief note in our digital yearbook!