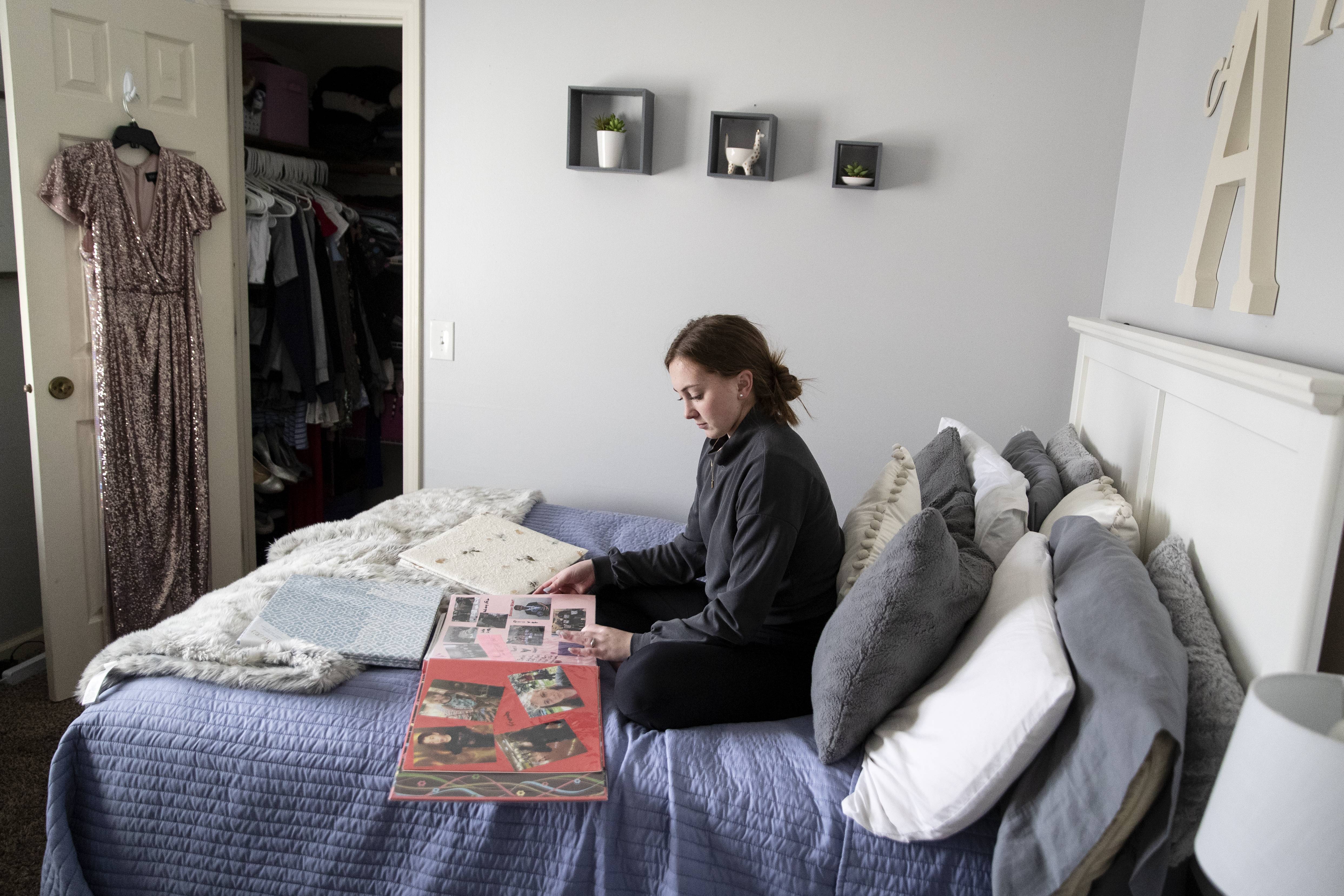 Class of '22Teen's high school scrapbook documents
St. Jude

'adventure'

By

Abby had an uphill battle. That's what her mom, Francie, says.

And if that wasn't clear during Abby's first go-around with ependymoma at St. Jude Children's Research Hospital when she was 18 months old, it certainly felt clear to her parents when it came back as a recurrent cancer when Abby was 4.

So how do you raise a daughter whose life might be cut short?

  You know, we tried to make things fun and funny, and the heaviness...it's like I was allergic to it.

Do you give in to your child's every whim? Or do you insist upon "please" and "thank you," enforce bedtime and say "no" to that extra cookie?

We've all heard the expression, "Live like you were dying," but Abby's family decided to do the opposite: In the face of recurrent brain cancer with slim survival rates, they decided to parent Abby as if she were going to live.

They began by partnering with Abby's St. Jude nurses to cast their time at St. Jude as a grand adventure.

"You know, we tried to make things fun and funny, and the heaviness was, it's like I was allergic to it," said Francie. "I could barely stand the weight of the terror."

They asked her to try her best in every situation. They demonstrated kindness and required it of her.

And they prayed hard.
'Engraved in my brain'
On a recent day, Abby sits on the bed of her home in Nebraska. The top of her chest of drawers is lined with photos of her with her boyfriend. Her prom dress glitters from the closet.
Abby opens her scrapbook with her mom perched beside her. They travel back in time.
"I hated that dress you made me wear," said Abby, good-naturedly, pointing to a photo of herself as a young girl wearing a multi-tiered, pink floral number.
They laugh at Abby's sour expression in the photo.
"But now do you realize how adorable you were?" said Francie.
Abby nods. She does realize now.
She flips through the pages from her time at St. Jude.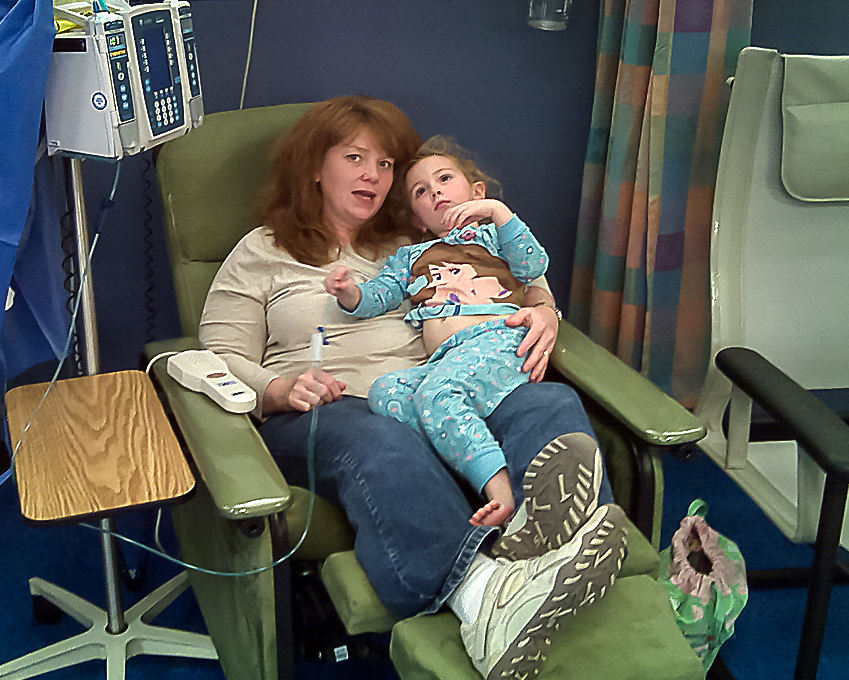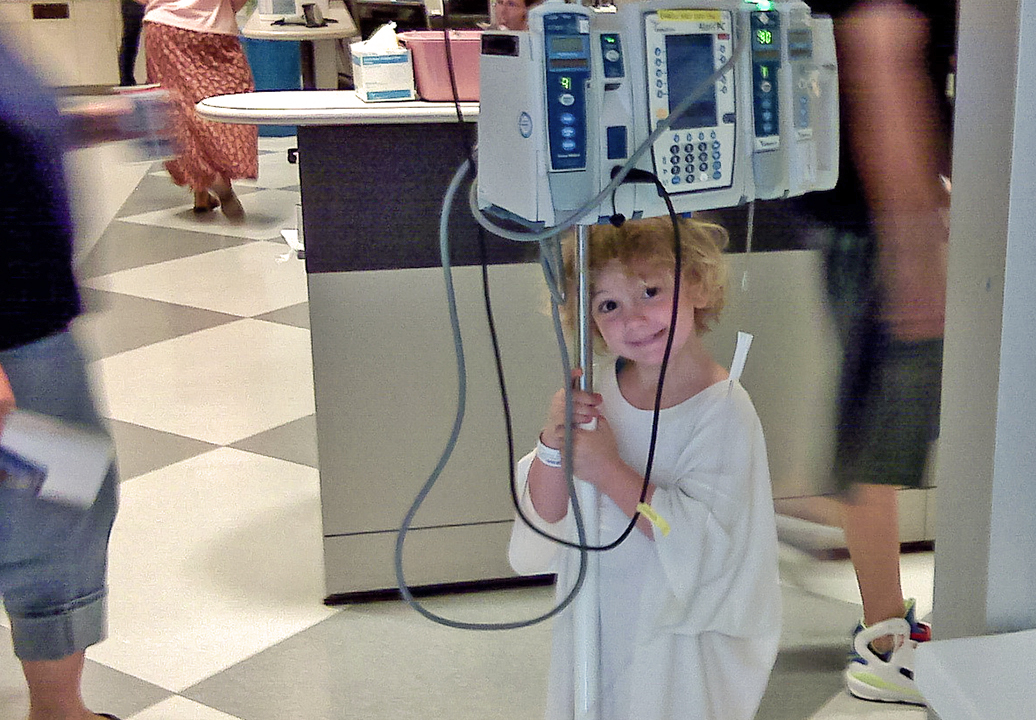 "My mom made it an adventure when we were there and I guess the staff there were up to making it an adventure, too," said Abby. "Instead of, 'Oh, we're going to go through this and it might not end well,' my mom and my nurses made it, 'We're going to do this today and it's going to be OK!'
"The support that they had toward my family was incredible."
Any memories she has of the surgery, radiation therapy and chemotherapy she received at St. Jude — and the pain she undoubtedly felt at times — have faded.
What she has, mostly, are impressions. Good impressions.
"I remember there's a wall there, and it has planets on it, and (the planets) have faces. And I remember going around on a wagon with the red rims. And I remember going into surgery and my mom would always hold me."
And the smell of St. Jude housing, Abby said, "is engraved in my brain."
She and her mom remark about how her hair grew back curly after chemo, which is funny because now it's straight and darker.
They page through her photos from a summer camp in Nebraska.
"I've known them since fifth grade," said Abby, tracing her fingers over the faces of the other campers.
Just like her, many of them are getting ready to graduate high school now.
"I realize how grateful and thankful I am for my family and how supportive they are, and the environment I grew up in," said Abby. "It's different from other people's, but it sure was amazing and all the people around me were super supportive and just good."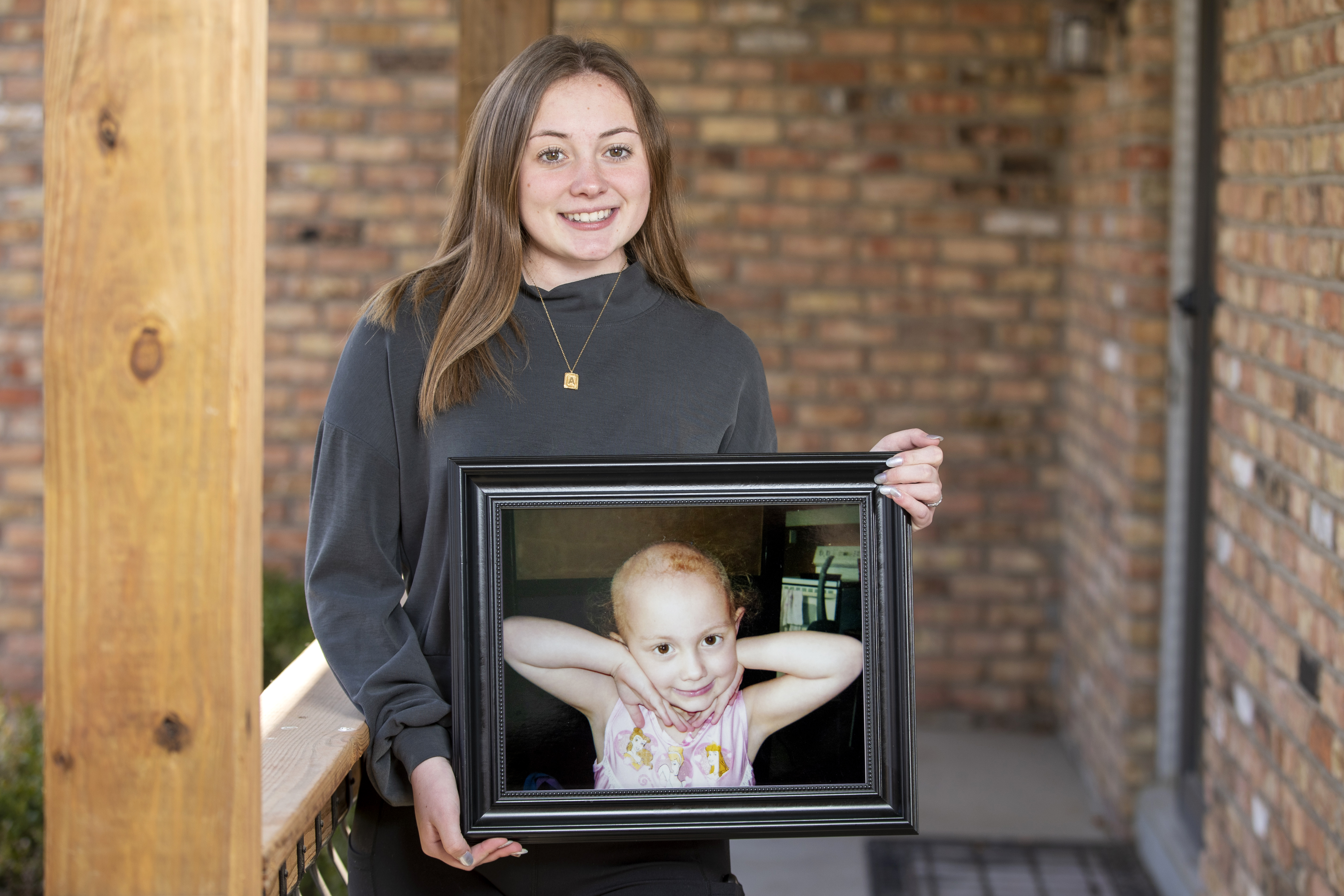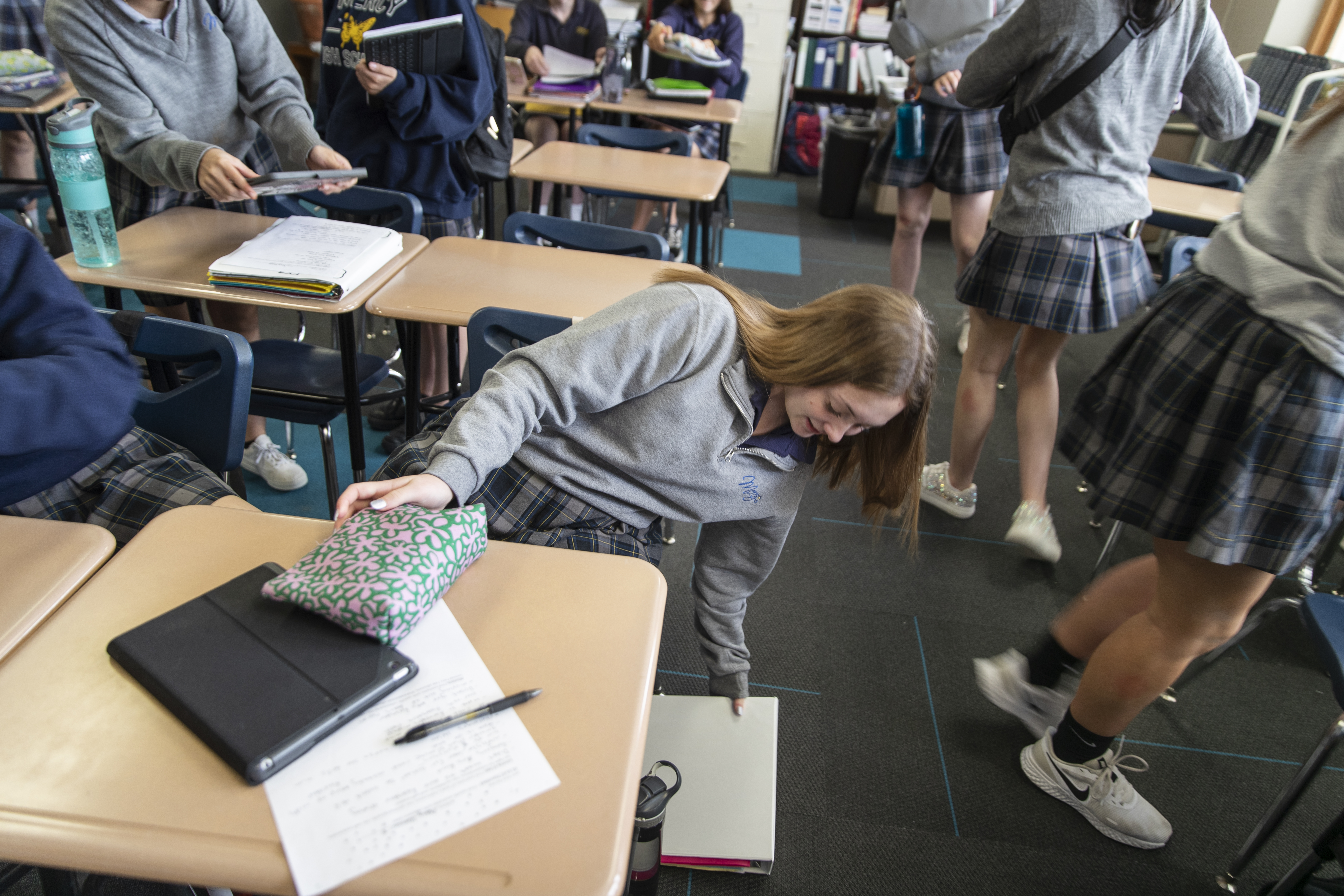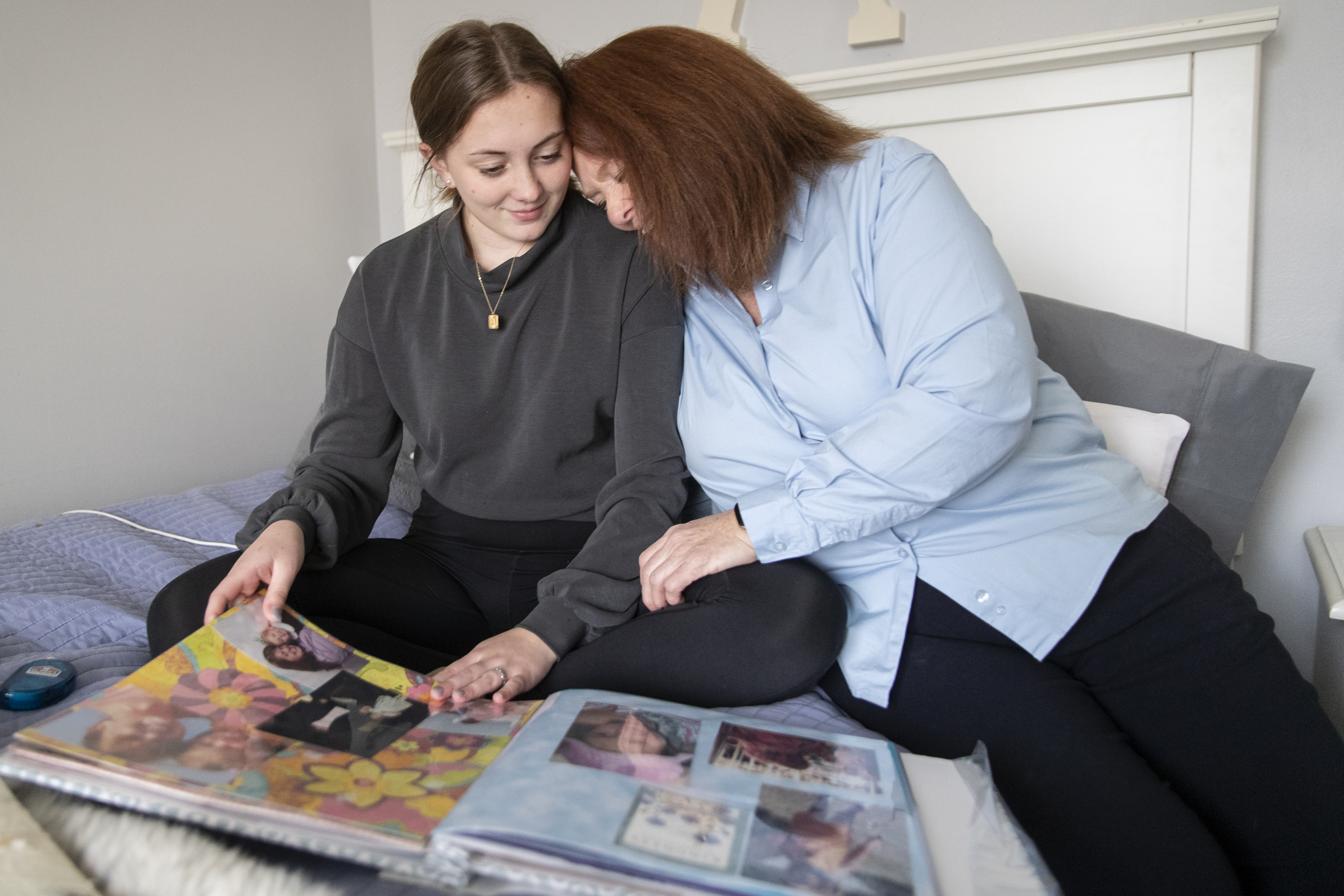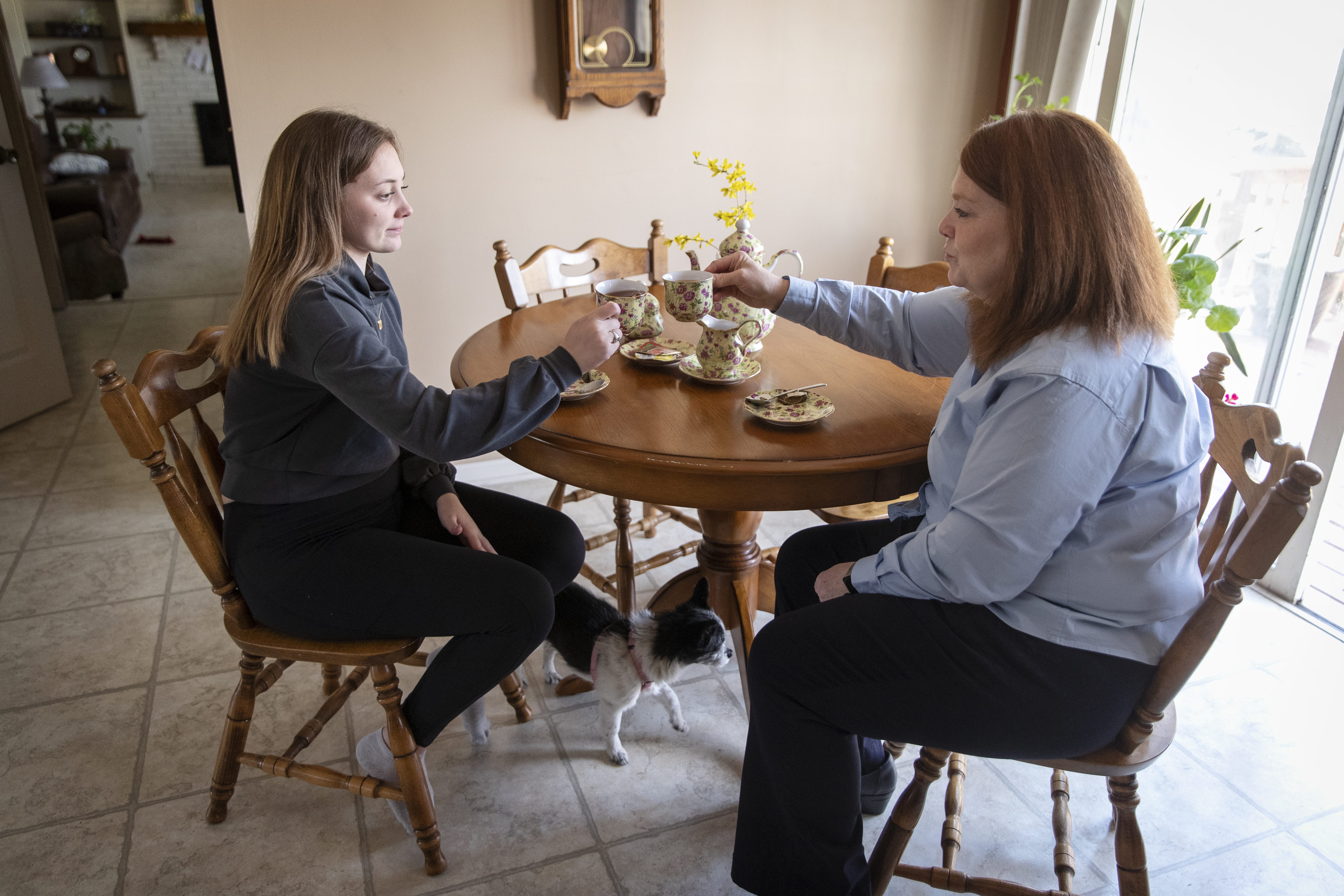 'Help who you can'
Did cancer change her from whom she might have been?
"I think I changed for the better if I did change," said Abby. "My dad said that I've always been a super nice kid and I care for people and I don't think I changed for the worse."
Abby says you never know what other people are going through, so the best rule of thumb is to "help who you can."
That's the main reason she wants to be a nurse when she grows up.
Sometimes she thinks about all the people who give to St. Jude and the impact of that giving.
They gave to St. Jude.
St. Jude gave to her.
And now she's going to try to give back — hopefully by becoming a nurse at St. Jude someday.
Donate Now
Signing a yearbook is a time-honored tradition. Be a part of the St. Jude Class of '22 by writing a brief note in our digital yearbook!