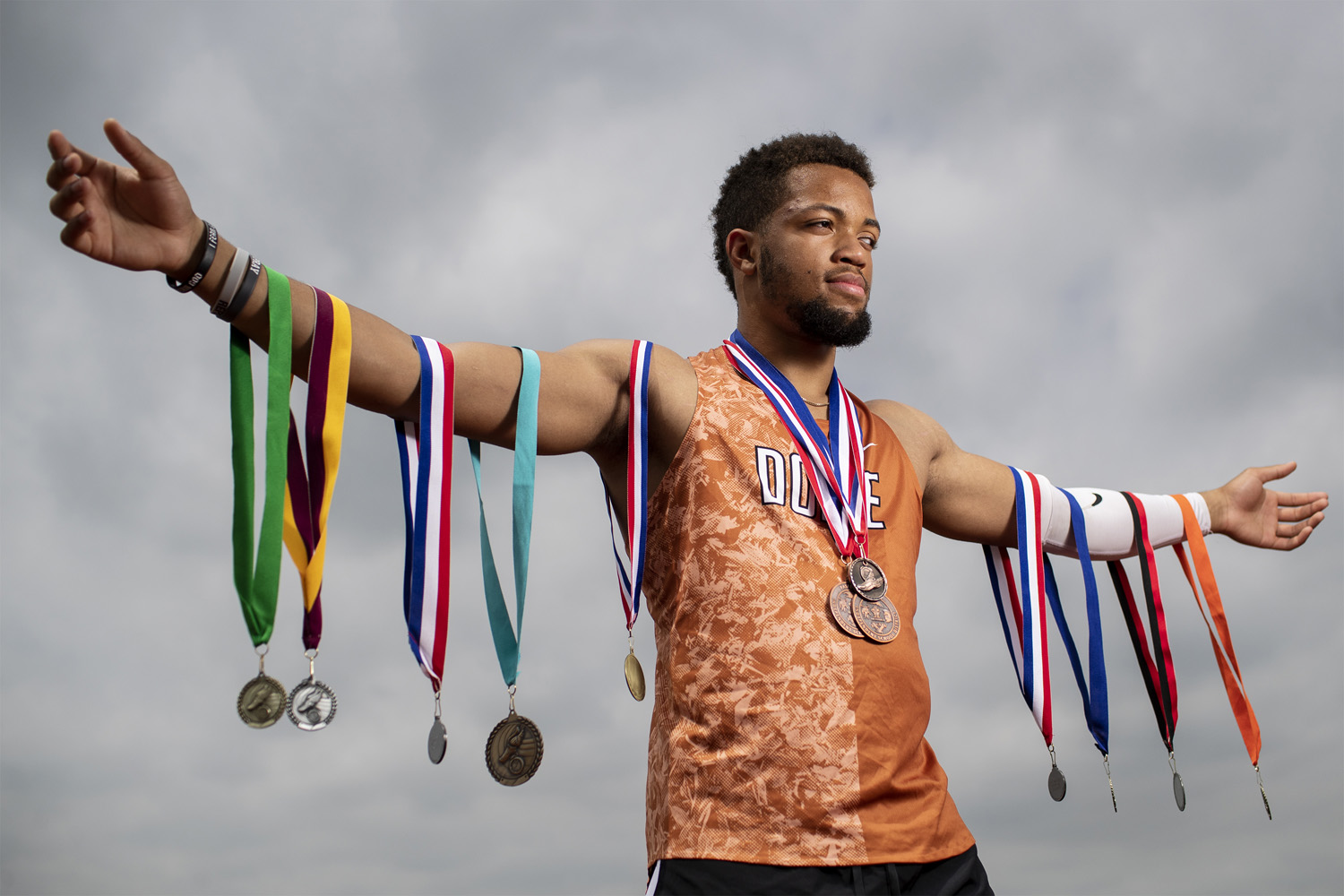 Class of '22 With
St. Jude

on his team, Emmanuel worked hard and kept the faith on the football field

By

Emmanuel had a question that had been knocking around in his mind for weeks. It was the kind of question that would have broken his mom's heart if she had known. The question had kept the high school junior from Texas up at night and made it hard for him to focus on anything else.

So when Emmanuel walked into his football coach's office in October 2020 to ask Coach Cody Blanchard his question, he was laying down a burden: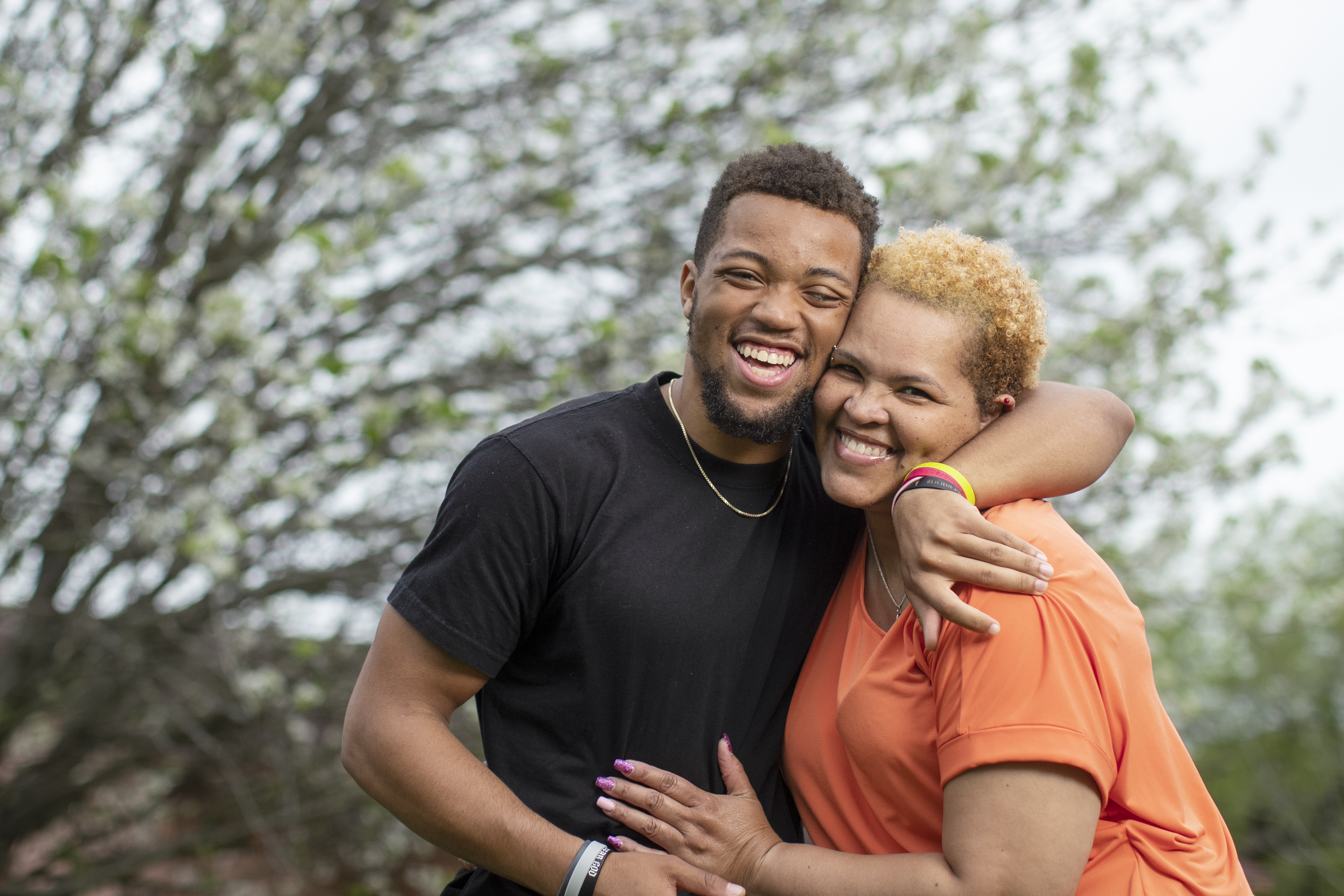 "Am I not good enough?"
Some of his teammates were already getting a lot of big-time offers from Division I football colleges, but not Emmanuel. As far as he could tell, no one even seemed interested.
Cancer had never shaken his confidence, but this did.
Emmanuel was diagnosed with retinoblastoma, a cancer of the eye, in 2008 when he was 4 years old. At St. Jude Children's Research Hospital, his parents, Regina and Shannon, learned the devastating news that to contain the cancer, his left eye needed to come out.
A couple days after the surgery, bandaged up, Emmanuel ran down the hallway as if nothing had happened. Regina credits St. Jude child life specialists for his confidence.
"He's one of those kids where, even as a coach, you're not supposed to have favorites, but you root for that guy," said Blanchard. "You root for that guy because he's such a good leader and such a positive person to be around."
But on that afternoon in October 2020 in the coach's office, Emmanuel the one-eyed football player was having doubts.
"Colleges are still going to find you"
Emmanuel grabbed the tennis balls, threw them on the roof of his house and ran to catch each one.
He repeated this drill until it got dark. He did it the next day, too.
"I kind of just started to look things up, did some research and found out some workouts I could do to improve my coordination," Emmanuel said, explaining the drill.
Inside the house, his family had grown accustomed to the sounds of the tennis ball hailstorm, this force of nature that was Emmanuel's ambition.
During Emmanuel's sophomore year of high school, his coaches made a decision that might have made another player quit the team or transfer schools. They put Emmanuel with the defensive ends, when traditional wisdom said he was better suited to be a strong safety or linebacker.
Defensive ends are typically massive, and Emmanuel wasn't.
But it's what the team needed.
"I reassured him and said, 'Listen. You're a good enough player that colleges are still going to find you,'" said Blanchard.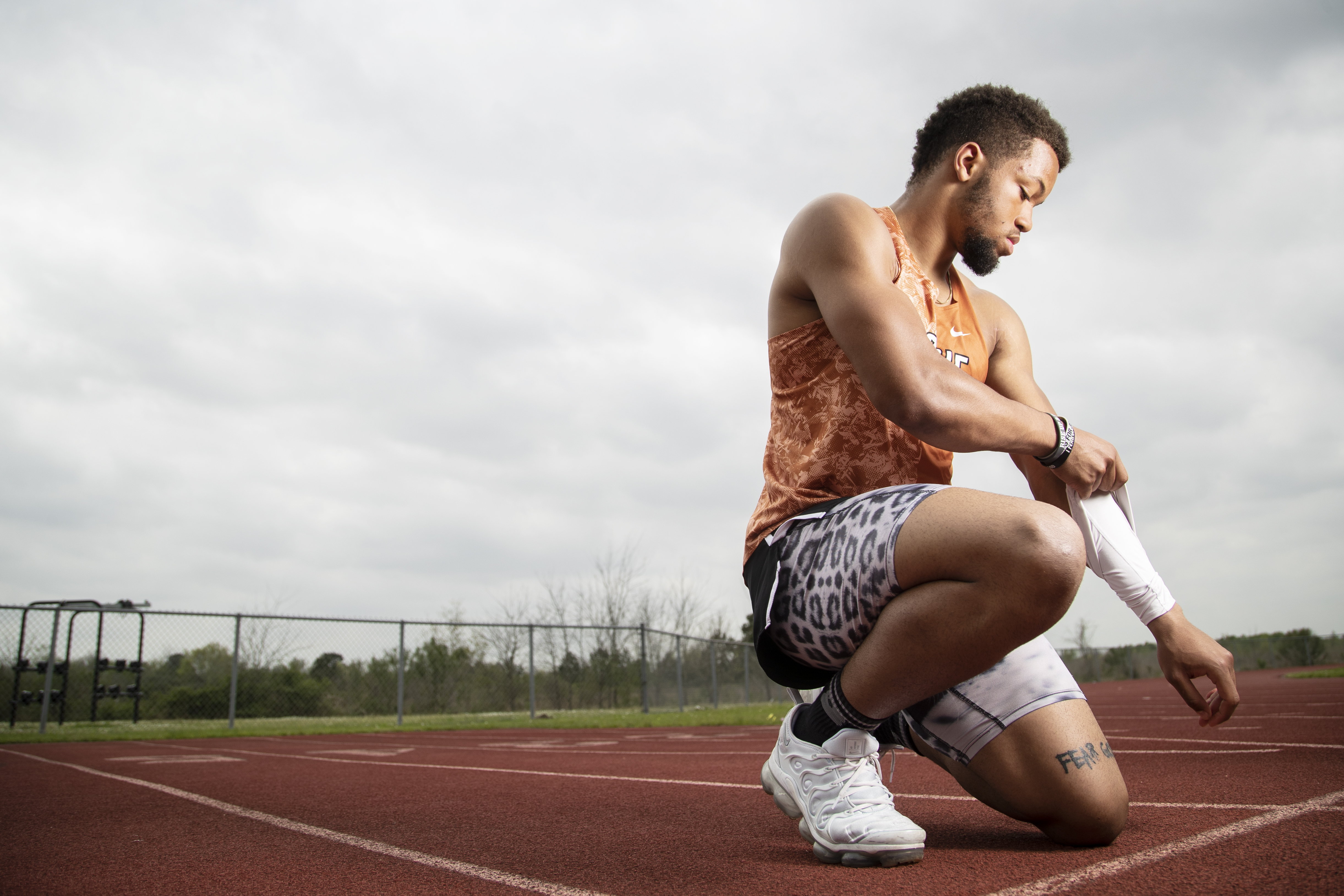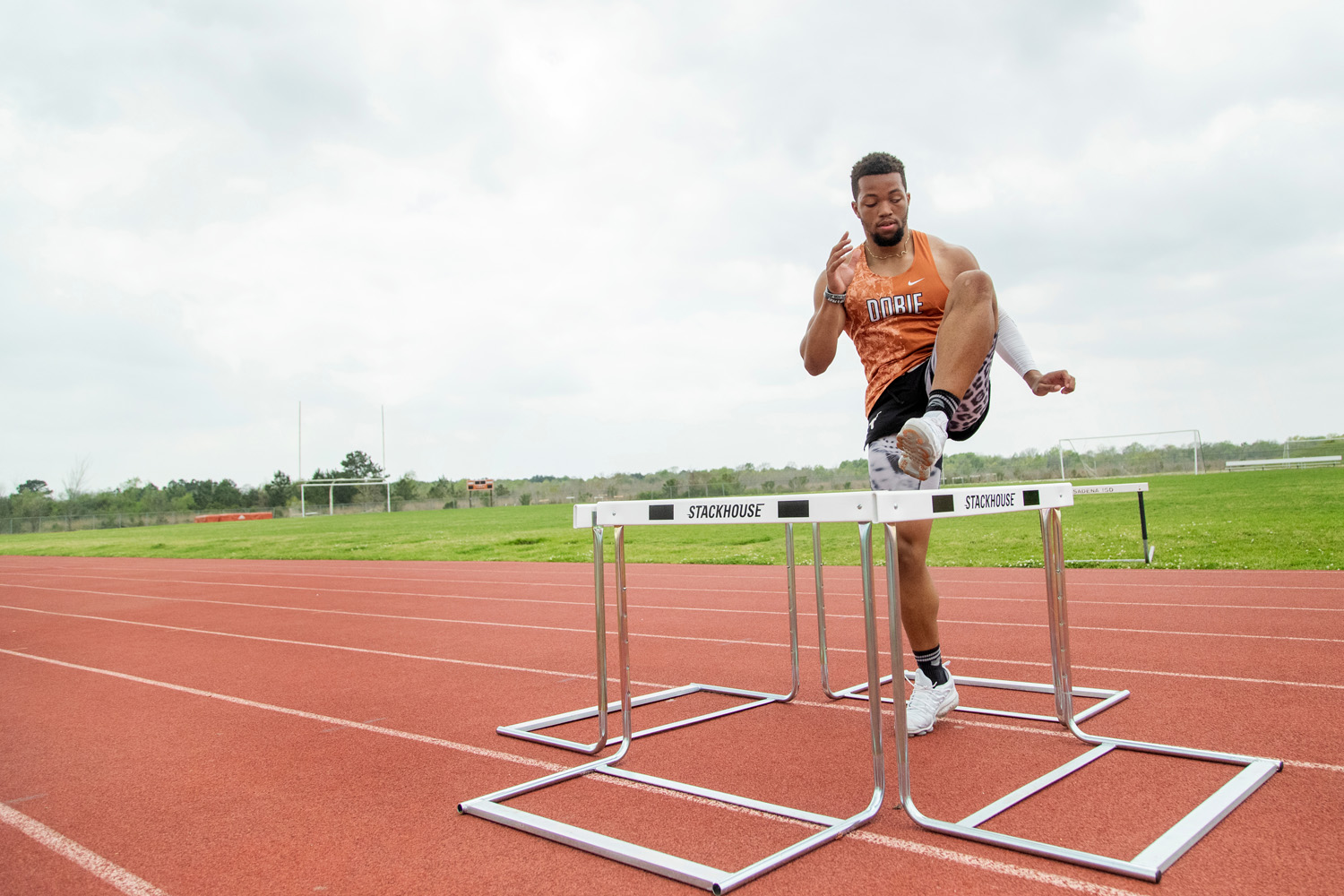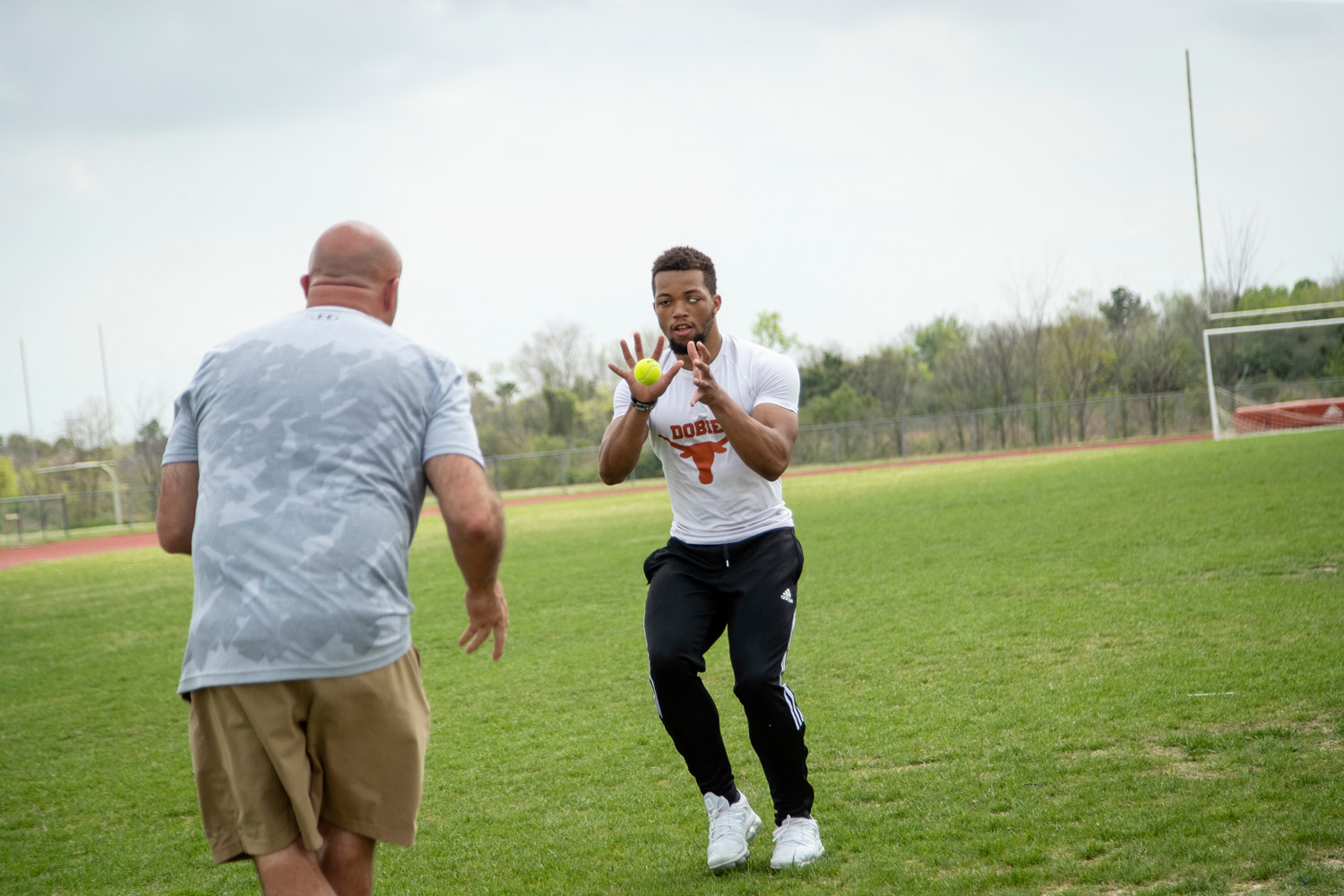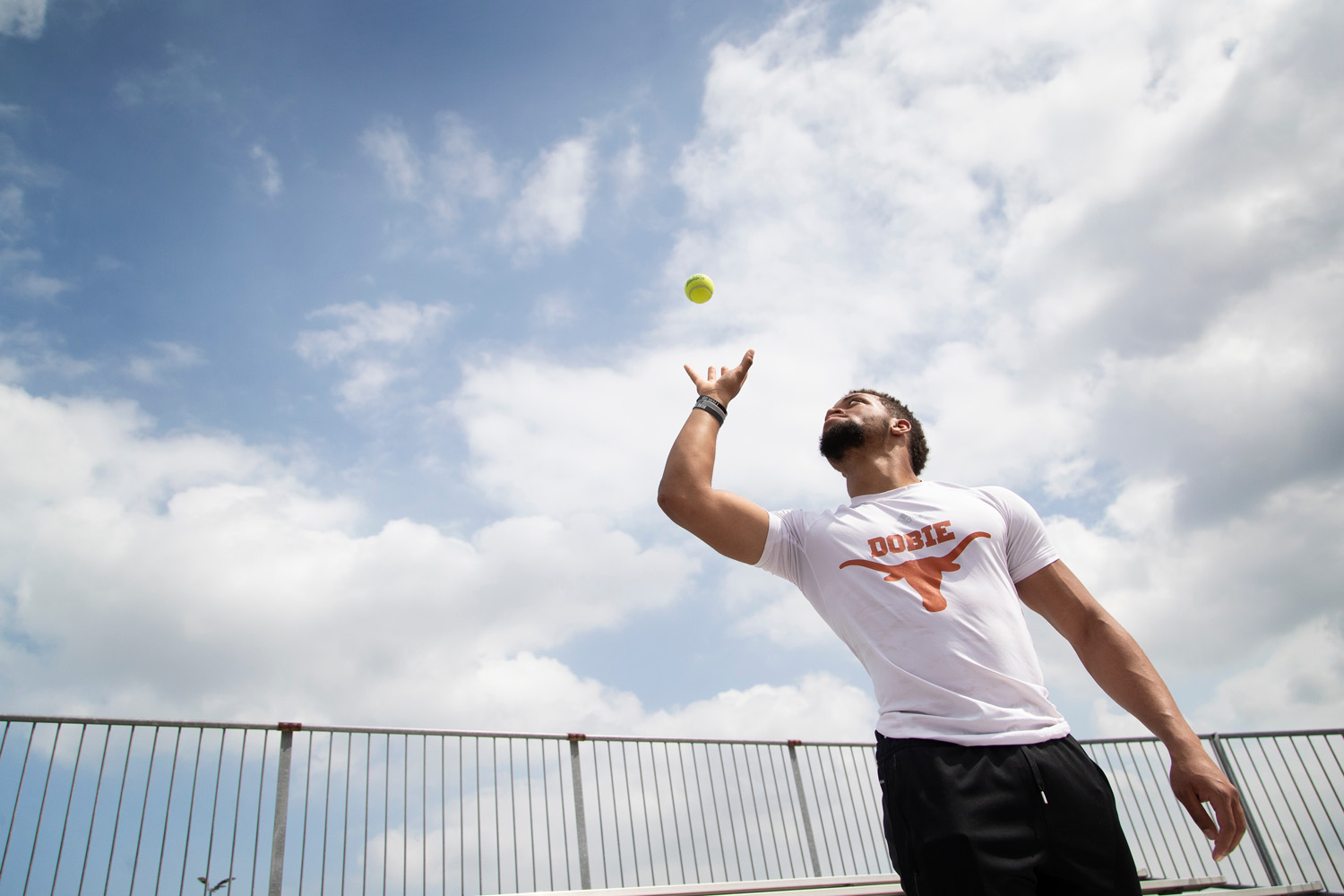 "God sent those caregivers into
St. Jude

"

On the field, Emmanuel called on strength from God to help him through every game, repeating, "I can do all things through Jesus Christ." Sometimes he'd realize he was chanting these words out loud.

He maintained all A's, intent on his goal of becoming a mechanical engineer someday.

He stayed hours after practice doing footwork.

His coaches tapped him to help the other players by running them through drills or tutoring them in math.

What free time Emmanuel had, he spent sharing "my testimony": the story of how St. Jude and God had saved his life. He spoke to local church congregations and shared his story during the Majic 102.1 St. Jude radiothon.

"Without God, I wouldn't be able to do any of it," said Emmanuel. "He's guided me through this path for a very long time. I know because of Him, I'm able to play football with one eye. …God sent those caregivers into St. Jude and into my life to help me."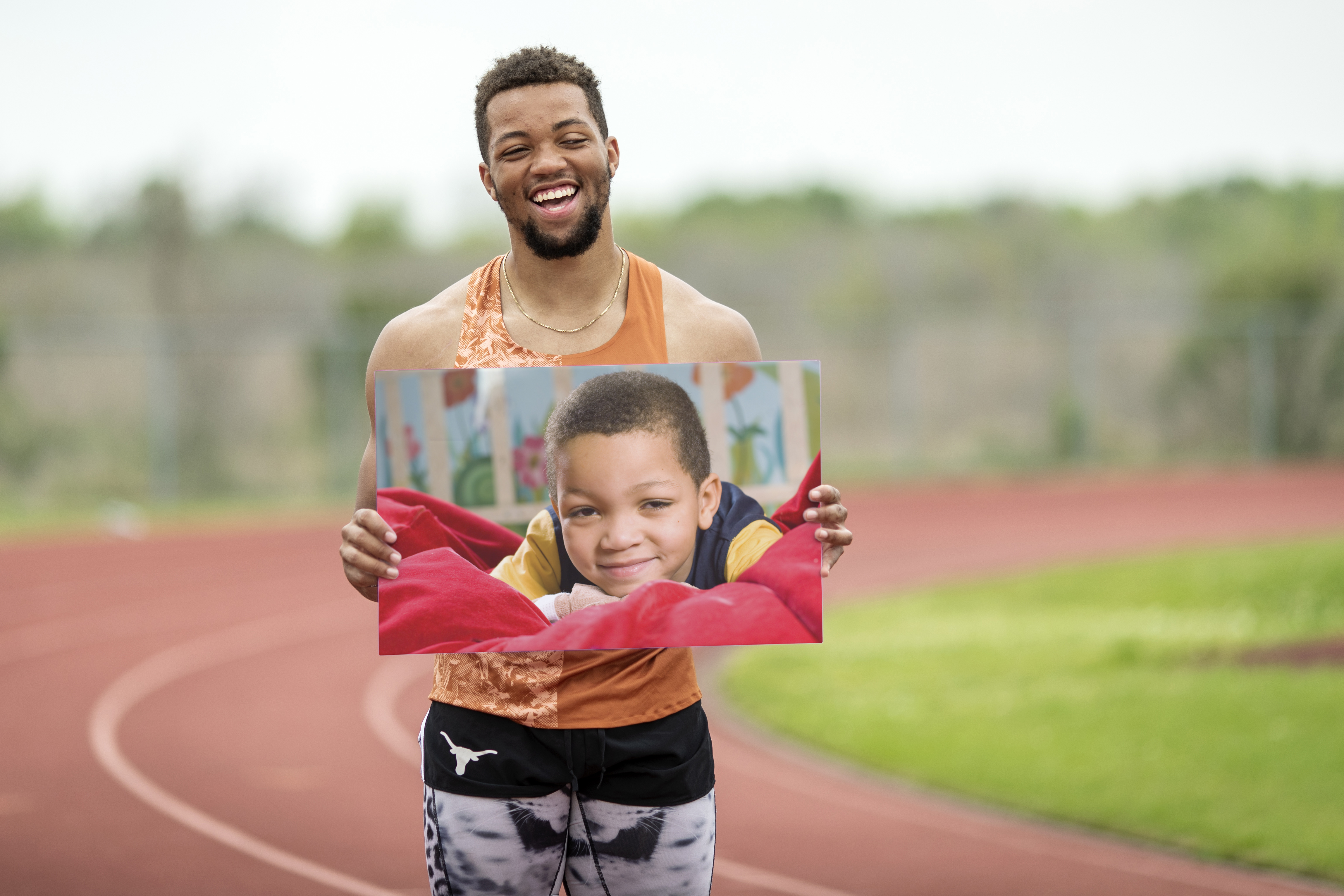 "It's going to happen"
But that day in Coach Blanchard's office, Emmanuel wondered: What if it hadn't been enough?
What if you can't overcome being a football player with one eye?
"It's going to happen," said Blanchard. "The big schools clear out their guys first and the smaller schools come in. You're going to be the one that they're going to be all over."
Emmanuel could play more than one position with agility, which made him the kind of hybrid player the smaller Division II schools needed.
Emmanuel just had to keep the faith — in himself. So, Emmanuel worked even harder.
"
Working extra hard, it's like, how do I put it? It's one of the things that you don't appreciate at the time, but over time you realize how important it is and how much of a difference it makes in your life.
For this past football season he was a first team all-district pick, one of the best in his conference, voted on by his opponents' coaches.
"Sure enough … here come the small schools," said Blanchard, "and they are all over him. Literally all over the country they are coming in. He's got them from Kansas to North Dakota to Texas, Tennessee. I mean, they're all over the place and he deserves it, you know?"
The kid with one eye got 18 football scholarship offers. He's graduating high school with honors.
Now he needs to go buy a big winter coat.
He'll be attending Dakota State in the fall.
Donate Now
Signing a yearbook is a time-honored tradition. Be a part of the St. Jude Class of '22 by writing a brief note in our digital yearbook!