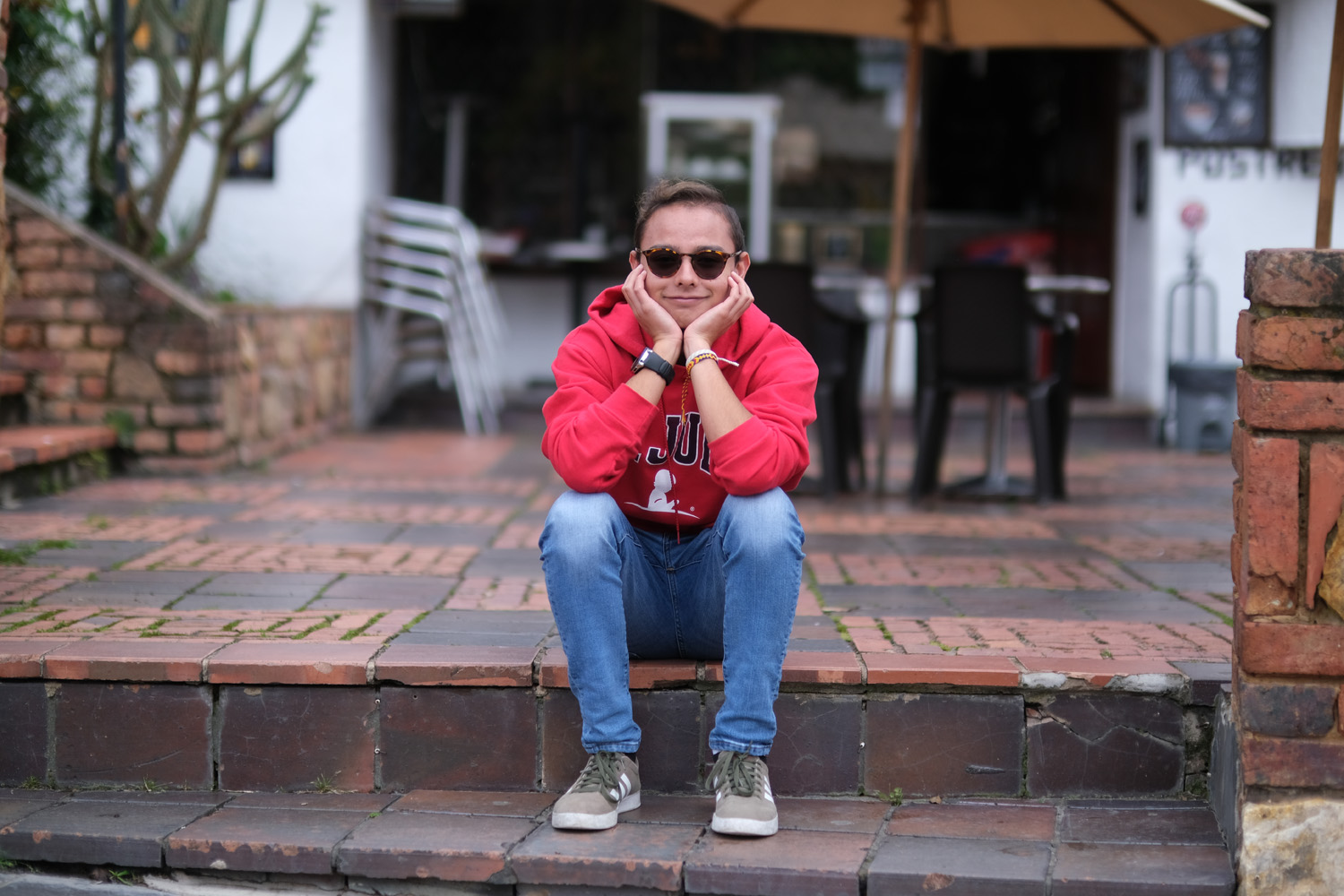 Juan Sebastian
Juan Sebastian
Class of '22Childhood leukemia survivor prepares to pursue a medical career, wants to give back
By
Juan Sebastian stands before his computer during a video conference call to the United States and enthusiastically shows his black school jacket given to final-year students at his high school in Colombia. The year 2022 is stitched on one arm.
The 18-year-old is preparing for graduation and the start of college. He's looking forward to the coming months when he'll go to Cancun with his classmates for a final school trip. A few days before the graduation ceremony, he will attend a formal dinner celebration with his parents and close friend commemorating the big milestone.
The activities are a culmination of years of long hours of studying, but also a reminder of all the hurdles Juan Sebastian has overcome. The teenager battled leukemia for years as a child, forcing him to miss school. When he had a relapse, he was treated in the U.S. at St. Jude Children's Research Hospital and forced to miss nearly a year of school as well as birthday parties, soccer games and a school trip to Canada.
"It's quite incredible to think there was a point in my life when I didn't know if I was going to get to graduate,'' he said. "Now a new stage of my life begins. There are so many stories, so many times when I couldn't go to school, so many moments that I could not go to class because I was in the hospital. But now I'm moving forward, that's all behind me. And that's something very beautiful and special."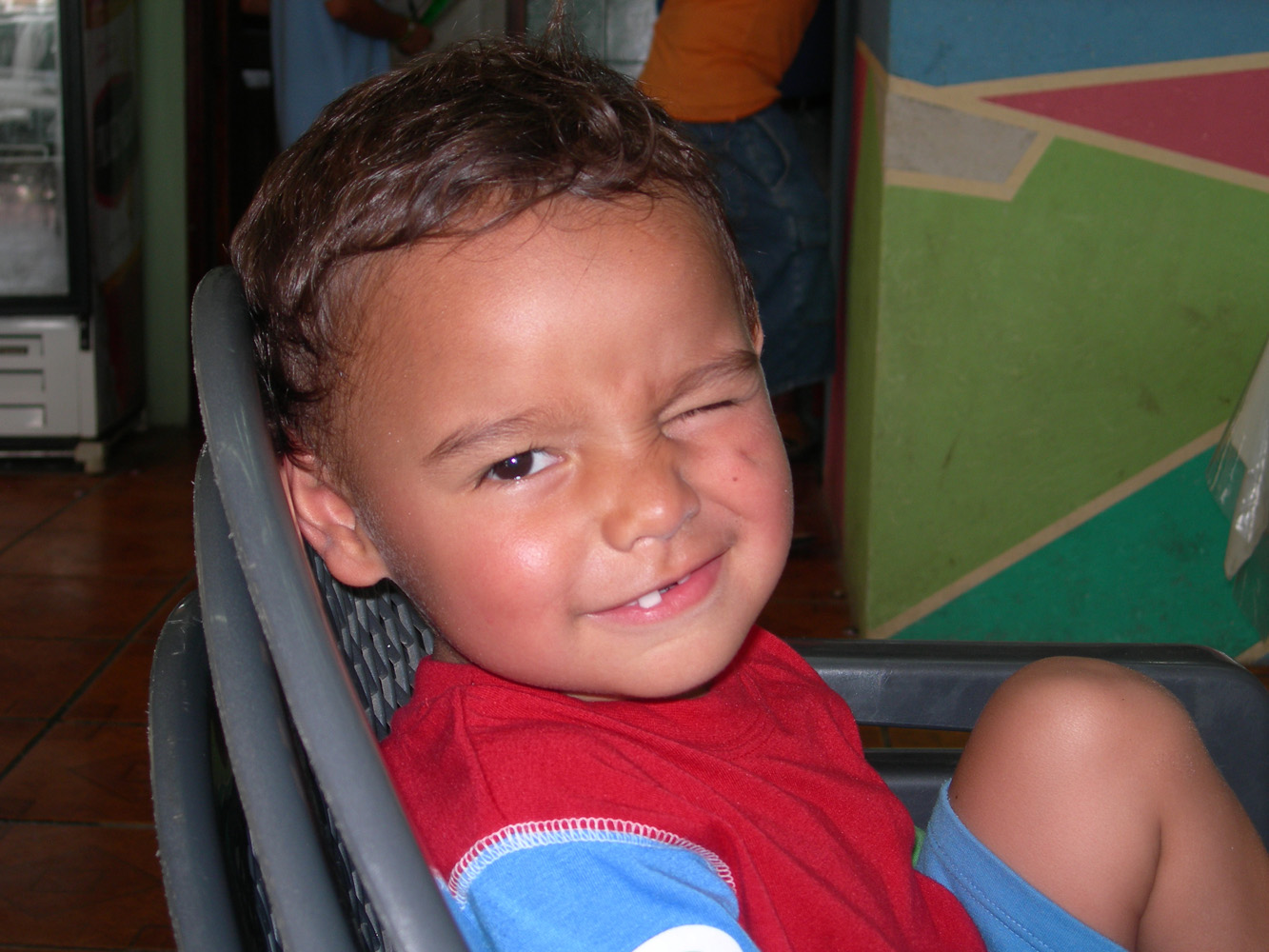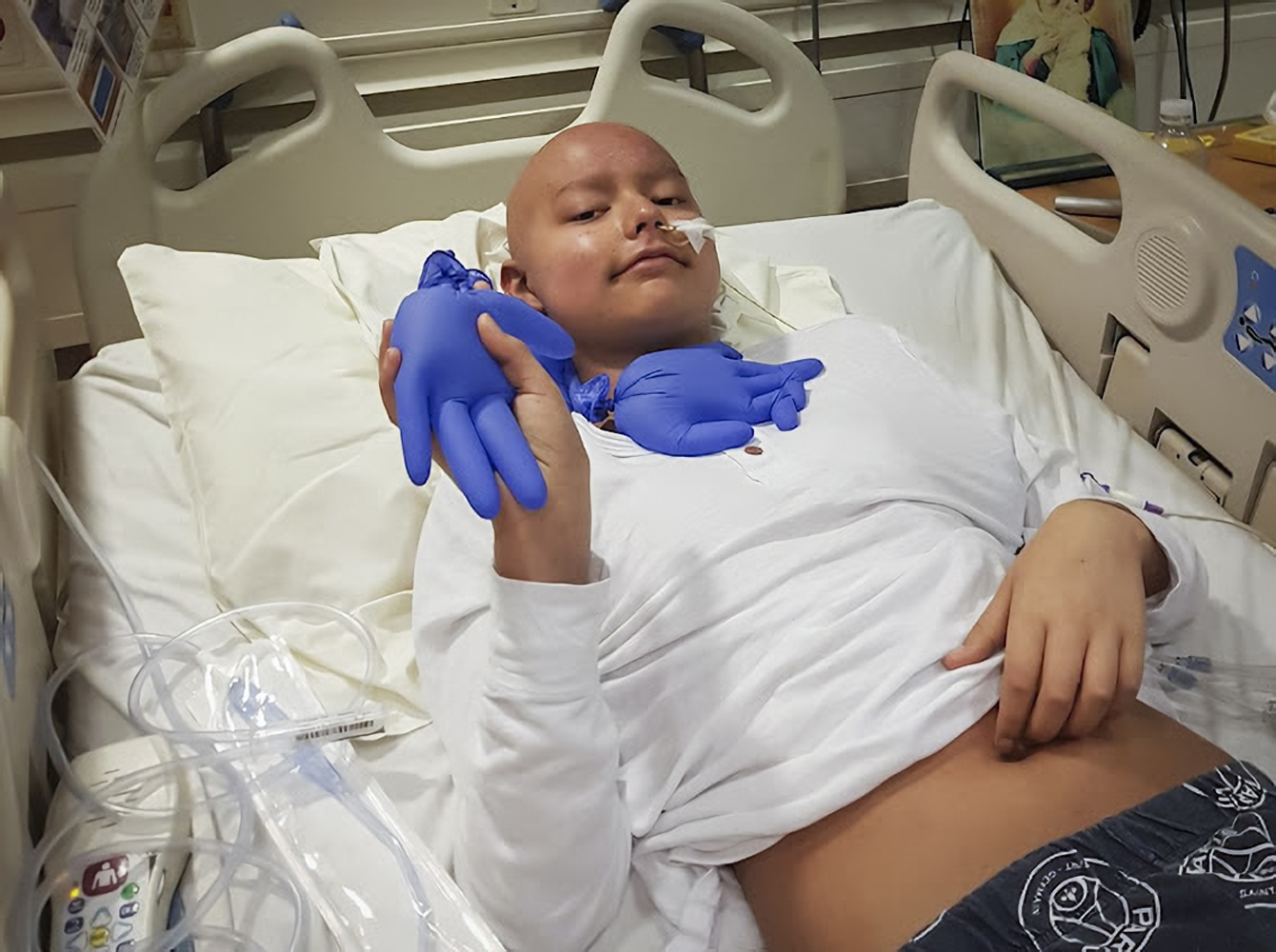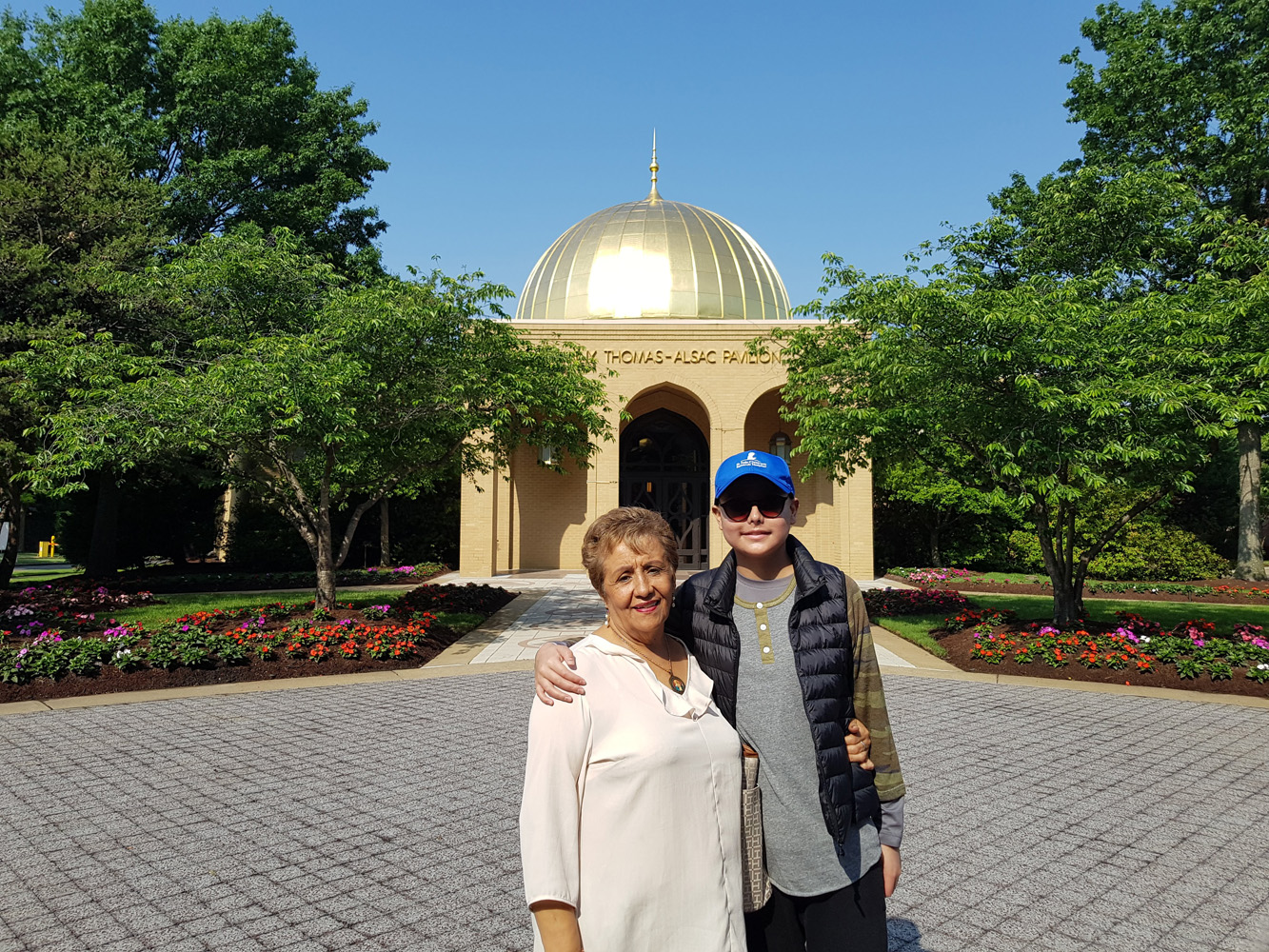 Juan Sebastian, who ranks third in his graduating class, has been accepted to the Universidad de los Andes in Bogotá, where he will study medicine. His dream is to become a doctor and one day work at St. Jude.
"St. Jude is hope, it's light and everything to me,'' he said. "They saved my life. I don't know how to explain what St. Jude means to me, but it's just hope to be alive and to continue to grow."
St. Jude is hope, it's light and everything to me.
Juan Sebastian was 10 years old when he was diagnosed with acute lymphoblastic leukemia, the most common type of childhood cancer. He received grueling chemotherapy in Bogotá, which often left him weak and tired. At times, his parents didn't think he was well enough to go to school, but a dedicated student, Juan Sebastian did not like to be absent.
On some tough days, his father, Luis, recalled, his son would mix water with baking soda and lemon juice in a container that he would carry with him in school to help him through headaches and bouts of nausea.
Juan Sebastian was in remission for a few weeks before an analysis on his bone marrow showed that his leukemia had returned. Doctors in Colombia began a new round of treatment, but his prognosis was poor, his parents said. While Juan Sebastian organized a fundraising concert to help other children with cancer, friends urged his family to look elsewhere and to seek help at St. Jude because of its work with childhood cancers. Eventually, he was referred to the research hospital and traveled to Memphis.
When they arrived, it was cold and gloomy, Juan Sebastian recalled. But as soon as they entered the hospital with its bright lights and colorful wall art, they felt a sense of ease and hope that he would get better.
"They welcome you with a smile," he recalled. "My dad told us that here at St. Jude they were going to save his son's life."
He received a bone marrow transplant as well as chemotherapy and radiation therapy. While at St. Jude, Juan Sebastian missed nearly a year of school in Colombia. The relapse, though, didn't stop him from learning, so he took extra classes while away. He also continued his piano lessons in Memphis, an activity which he started earlier to help reduce the neuropathy in his hands caused by earlier chemotherapy. When he returned to South America, he studied extra hours to fill in learning gaps and remain in the same grade as his friends.
"Despite all the difficulties of his illness, he managed to get excellent grades,'' Luis said. "He is very excited about his academic achievements, but the biggest emotion for us is to have him with us."
A few months ago, Juan Sebastian and his mother, Maria Clara, went to a tattoo artist and got matching tattoos on their left arms. The tattoos are of the St. Jude logo, which features the silhouette of a praying child. Juan Sebastian said the tattoo is his constant reminder to not get too hung up on little things.
"There are times in life when one forgets a bit of what happened and everything they suffered and the really hard moments they lived through, and one begins to worry about things that are not worth it,'' he said. "It's also a reminder of that goal that I want to reach of trying to help and give other people opportunity, like St. Jude gave me the opportunity of life."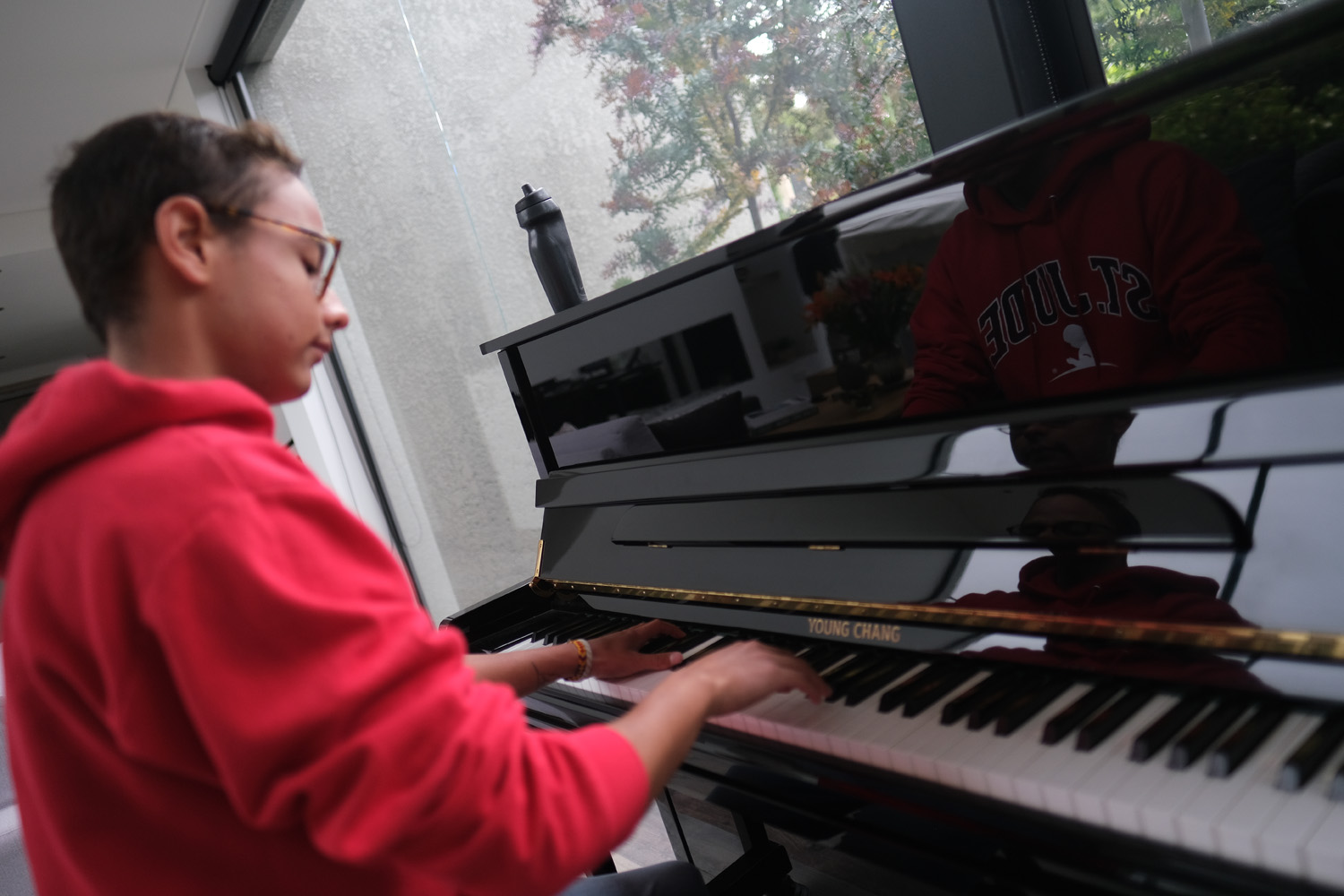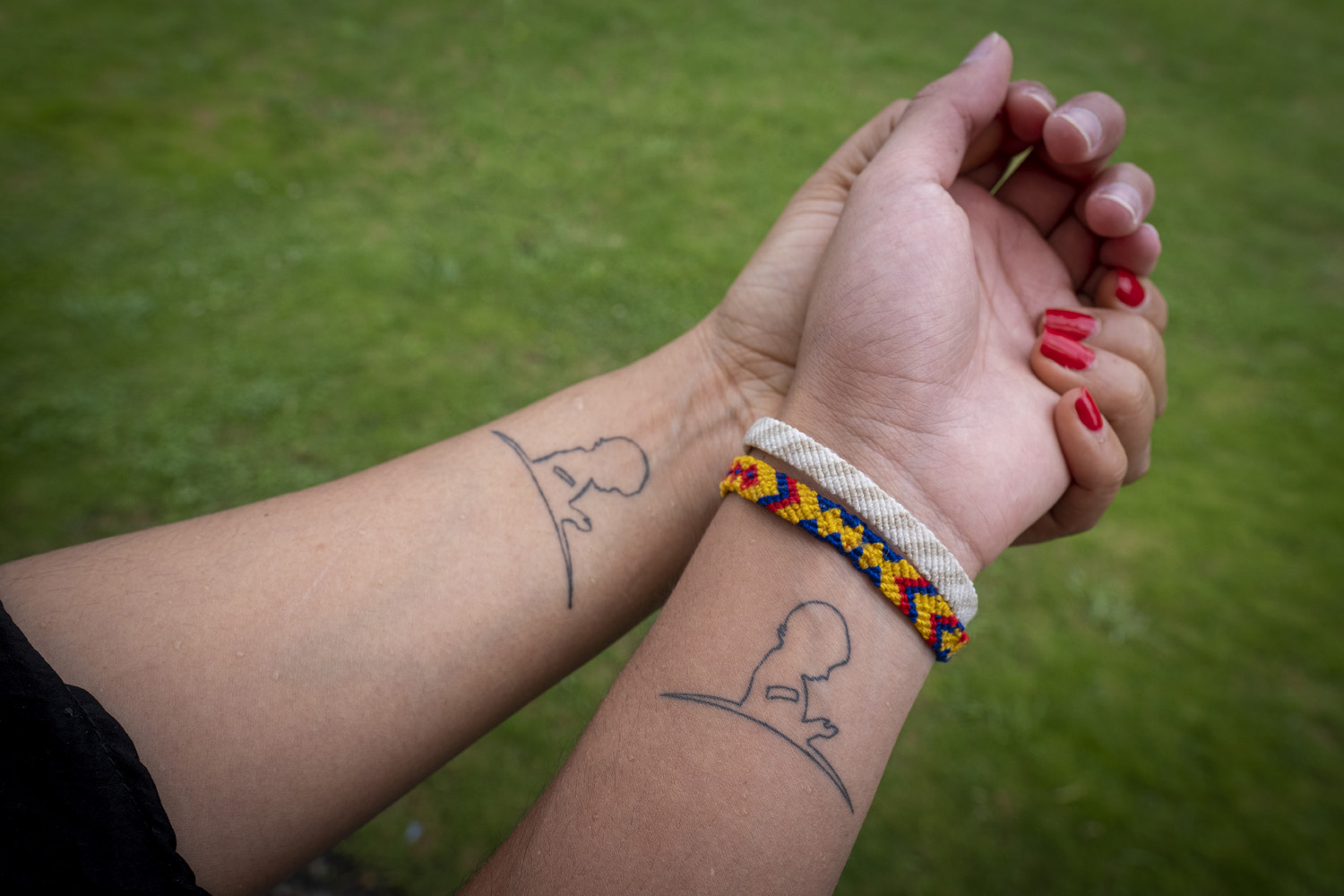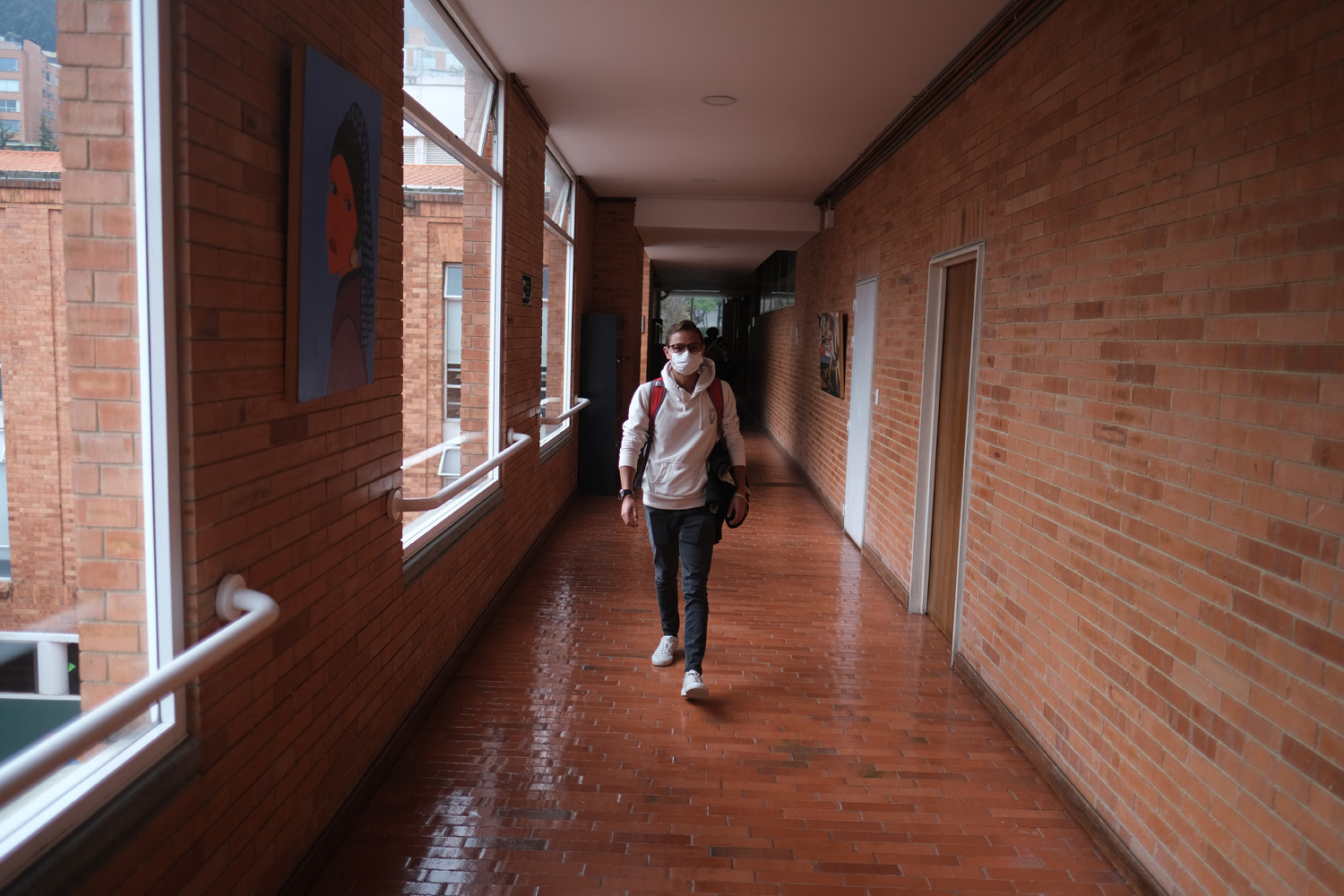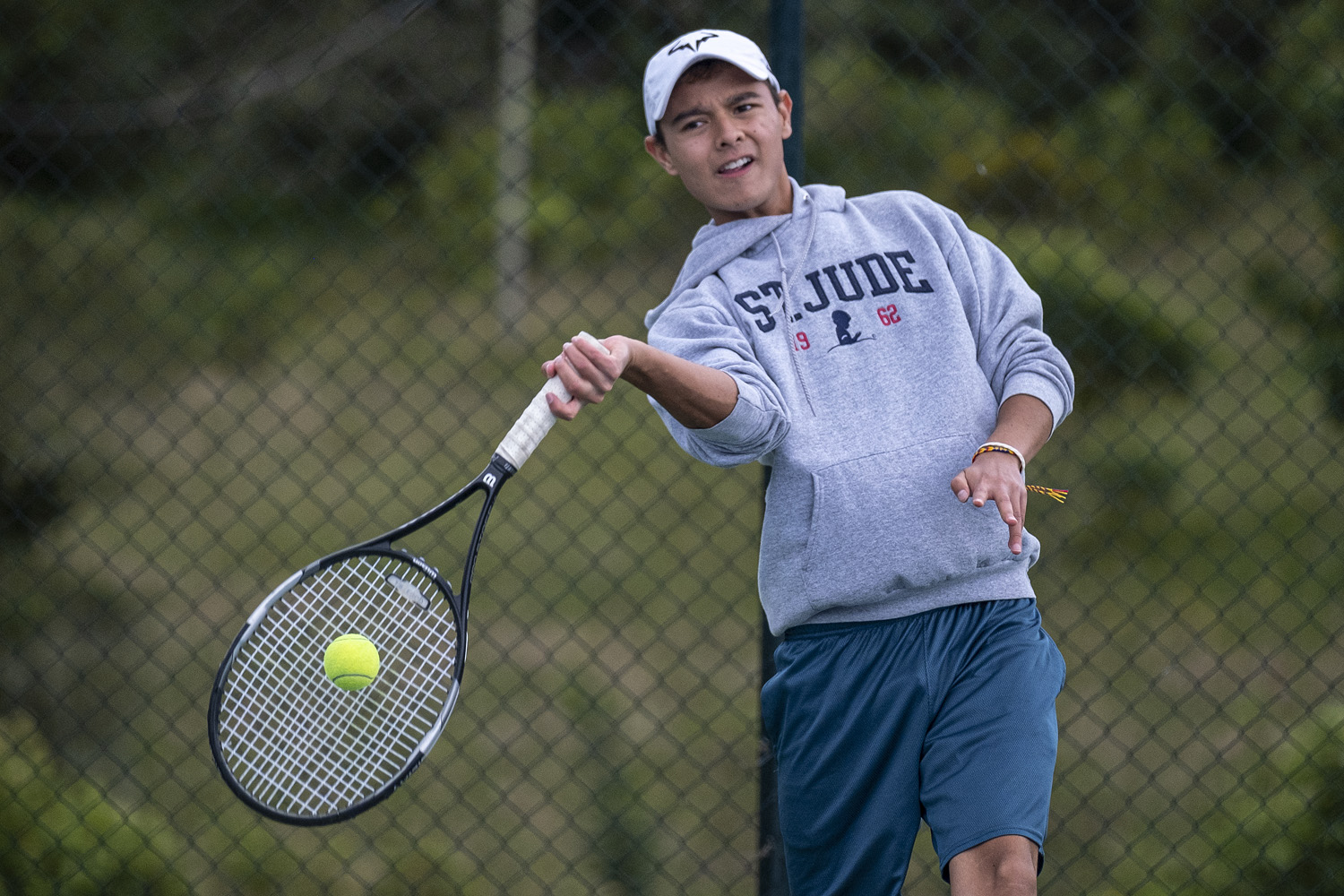 Donate Now
Signing a yearbook is a time-honored tradition. Be a part of the St. Jude Class of '22 by writing a brief note in our digital yearbook!