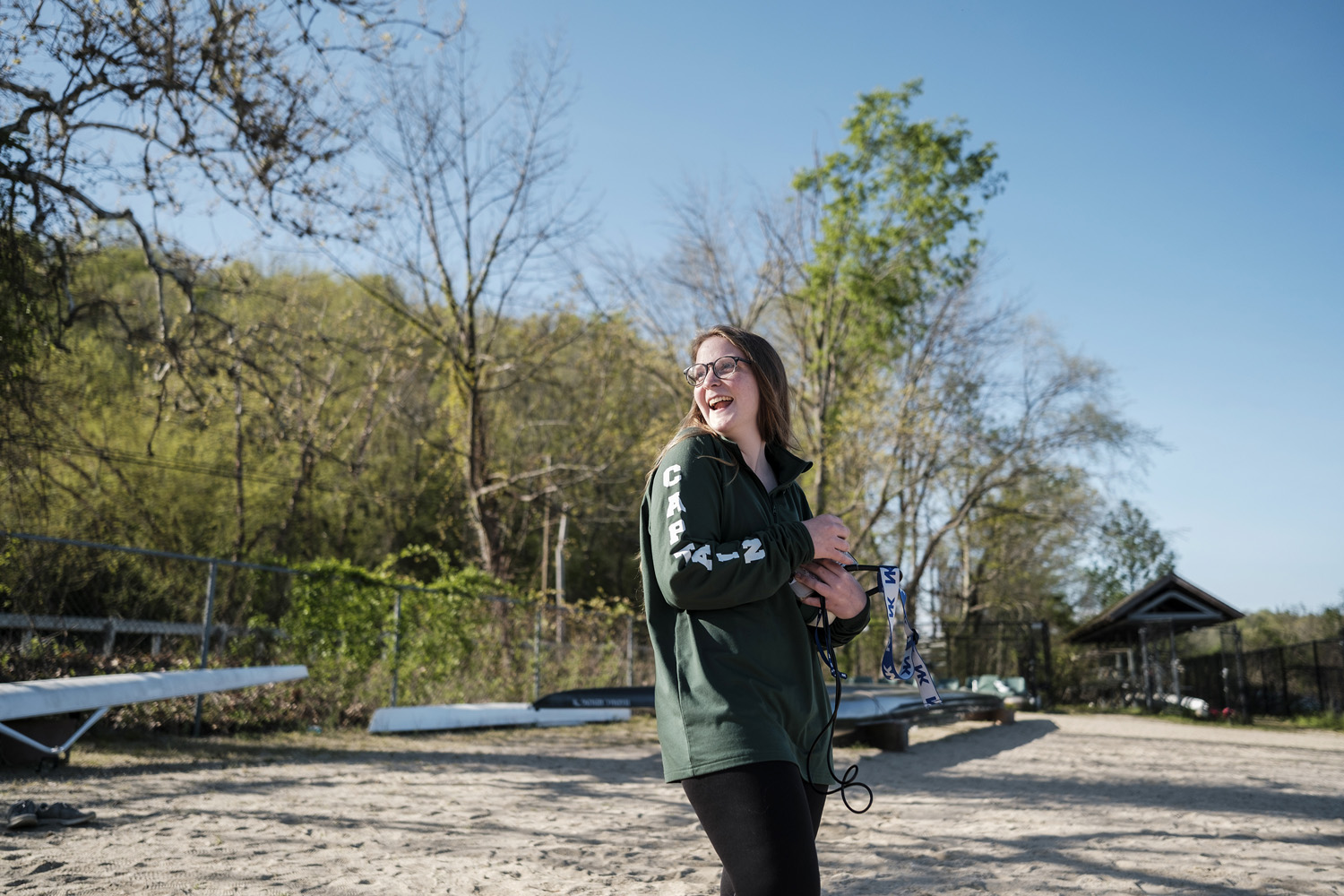 Class of '22Giving back for the gift of life
By
In June 2013, Moira was almost done with fourth grade. She liked math and soccer. She had two dogs and two cats, and was losing her long, red hair to chemotherapy.
When she was diagnosed, Moira, a smart and serious child, reviewed what she thought she knew about cancer. "The first thing I said to my mom was, 'I thought it would hurt more than this.' And she responded, 'It's the treatment that hurts.' But there's so much more to it. There's a lot of growth through it."
In June 2022, Moira — volunteer, honor student, cancer survivor — will receive her high school diploma and start the next chapter of a life that could have ended at 8 years old. A life that Moira believes has been shaped not just by cancer, but by the experience of being treated at St. Jude Children's Research Hospital.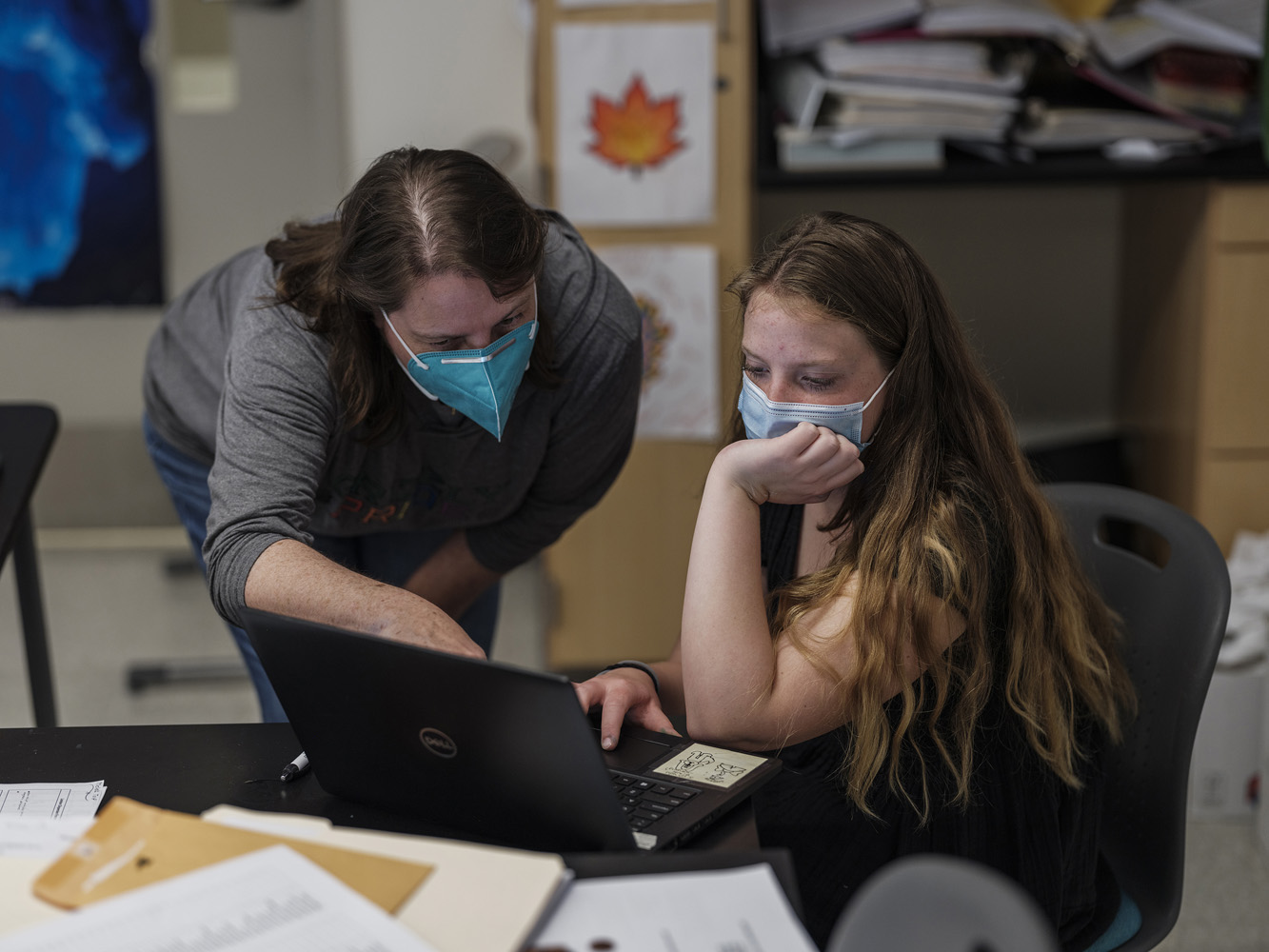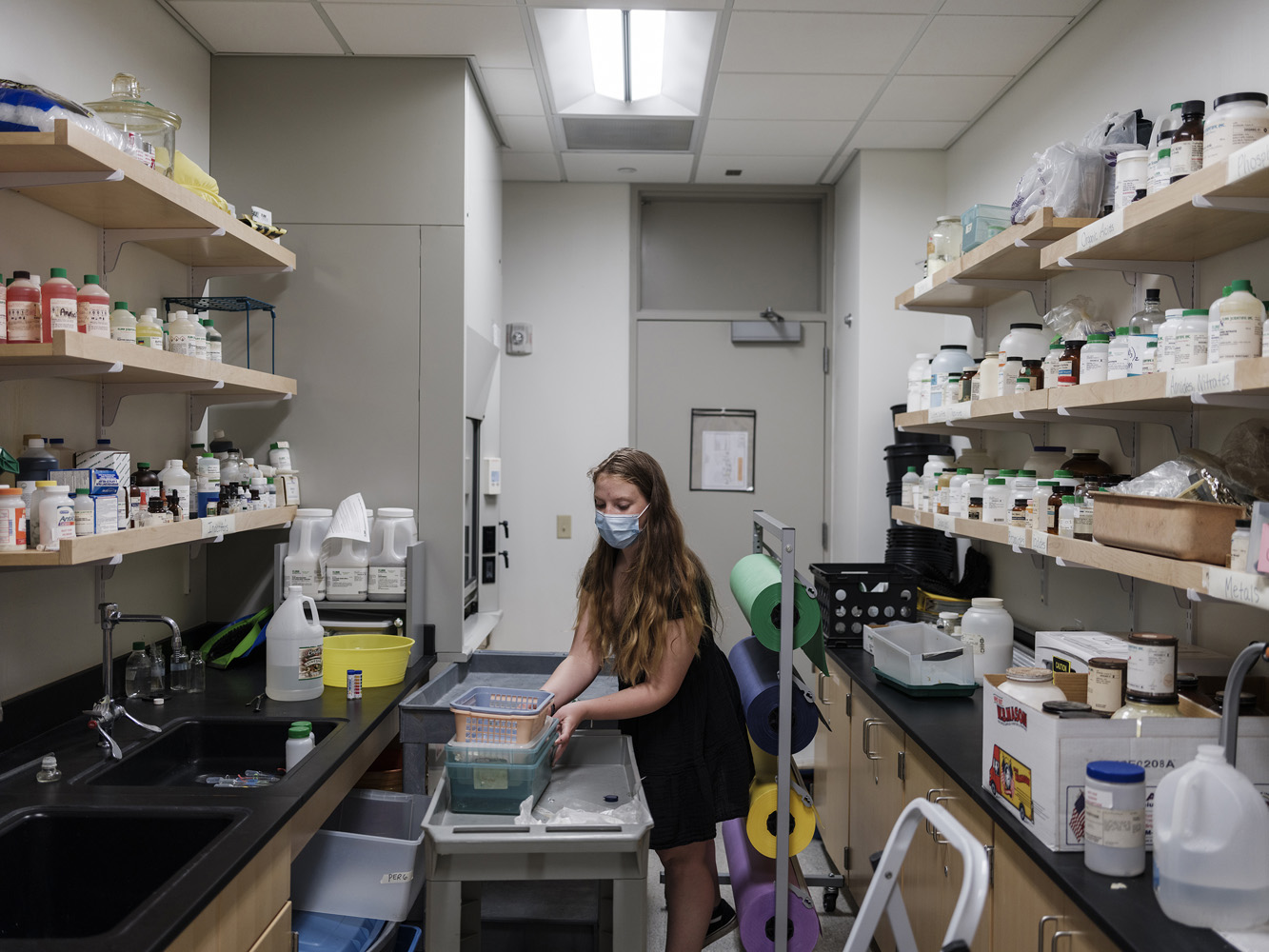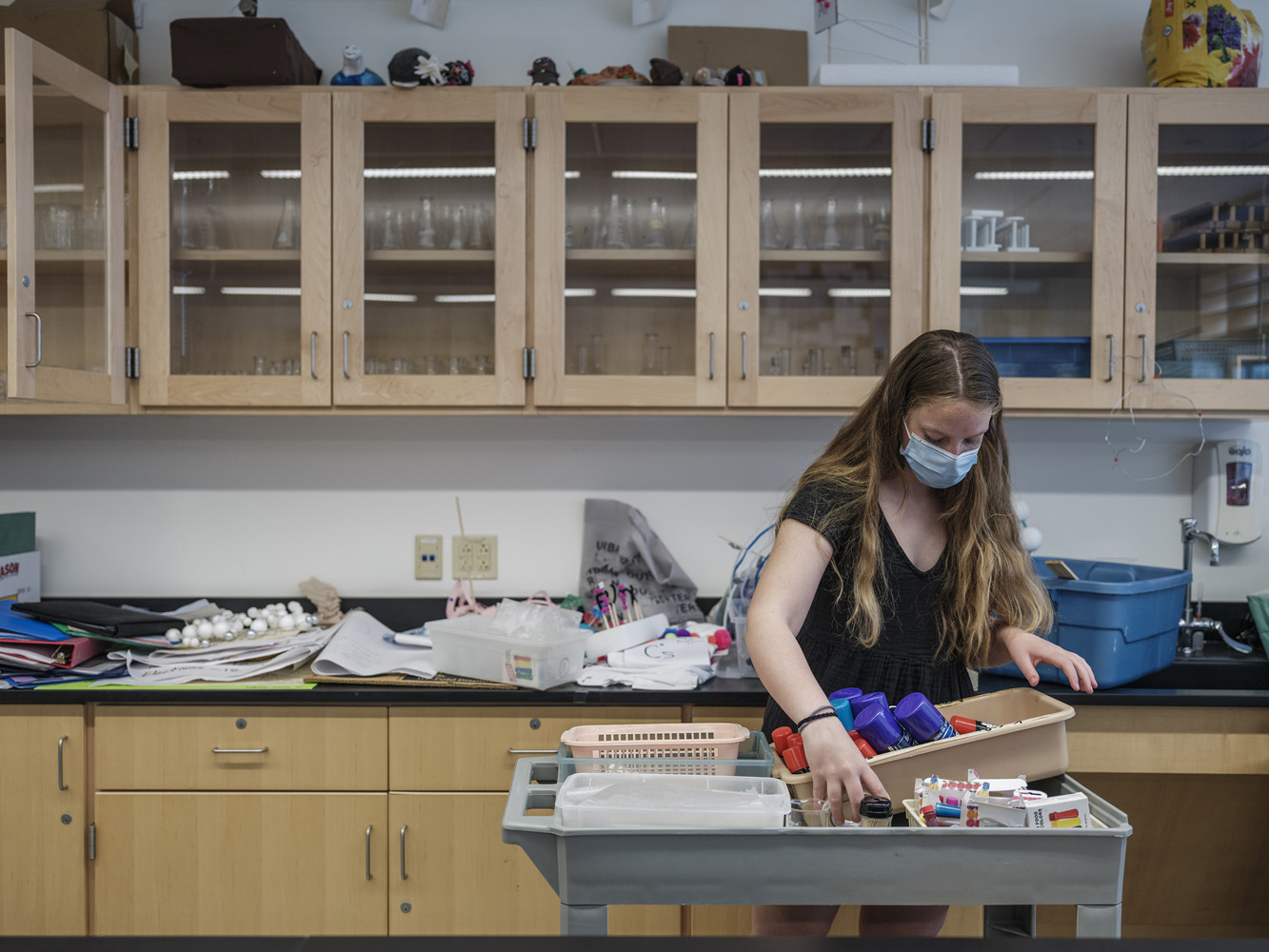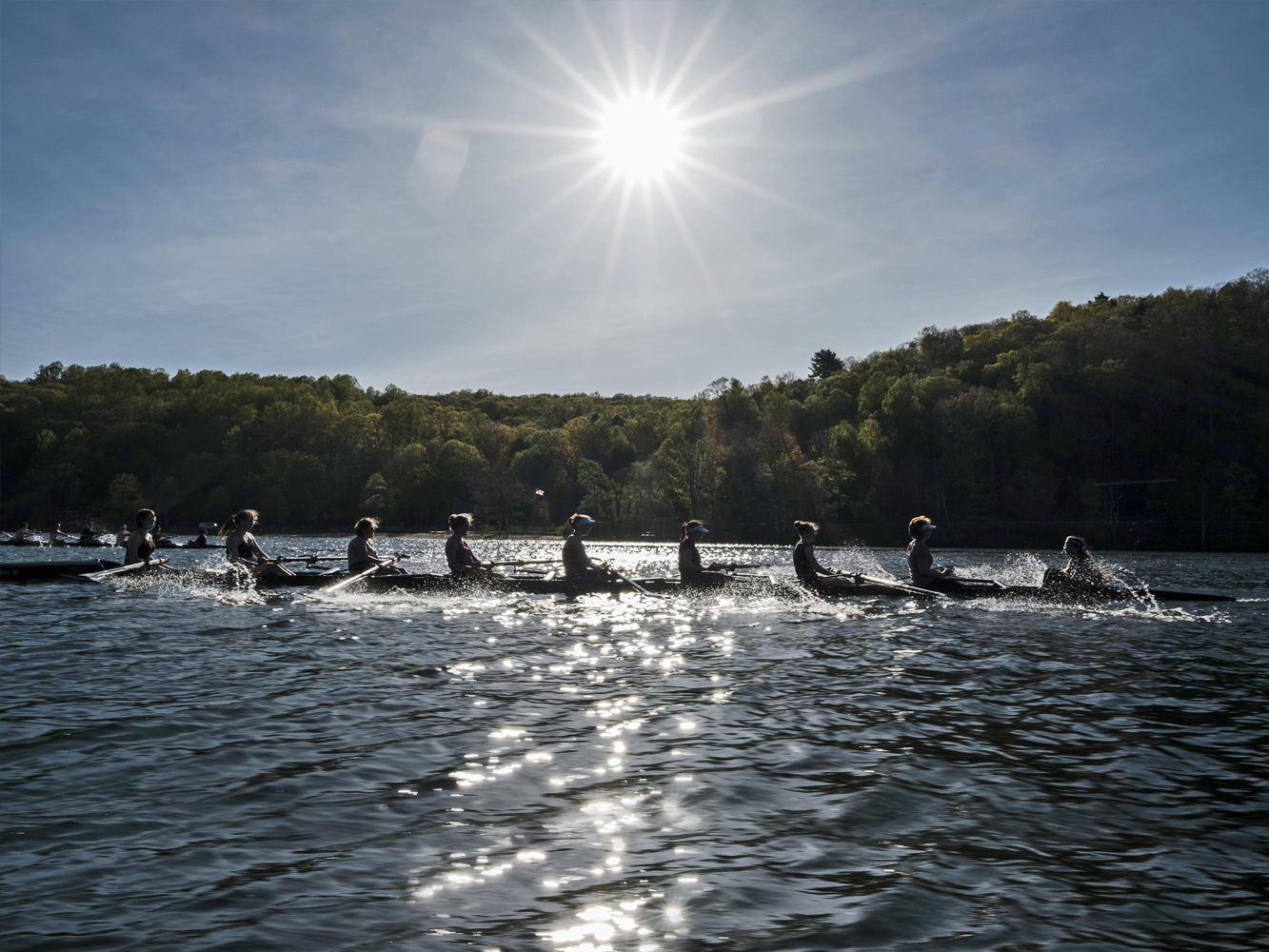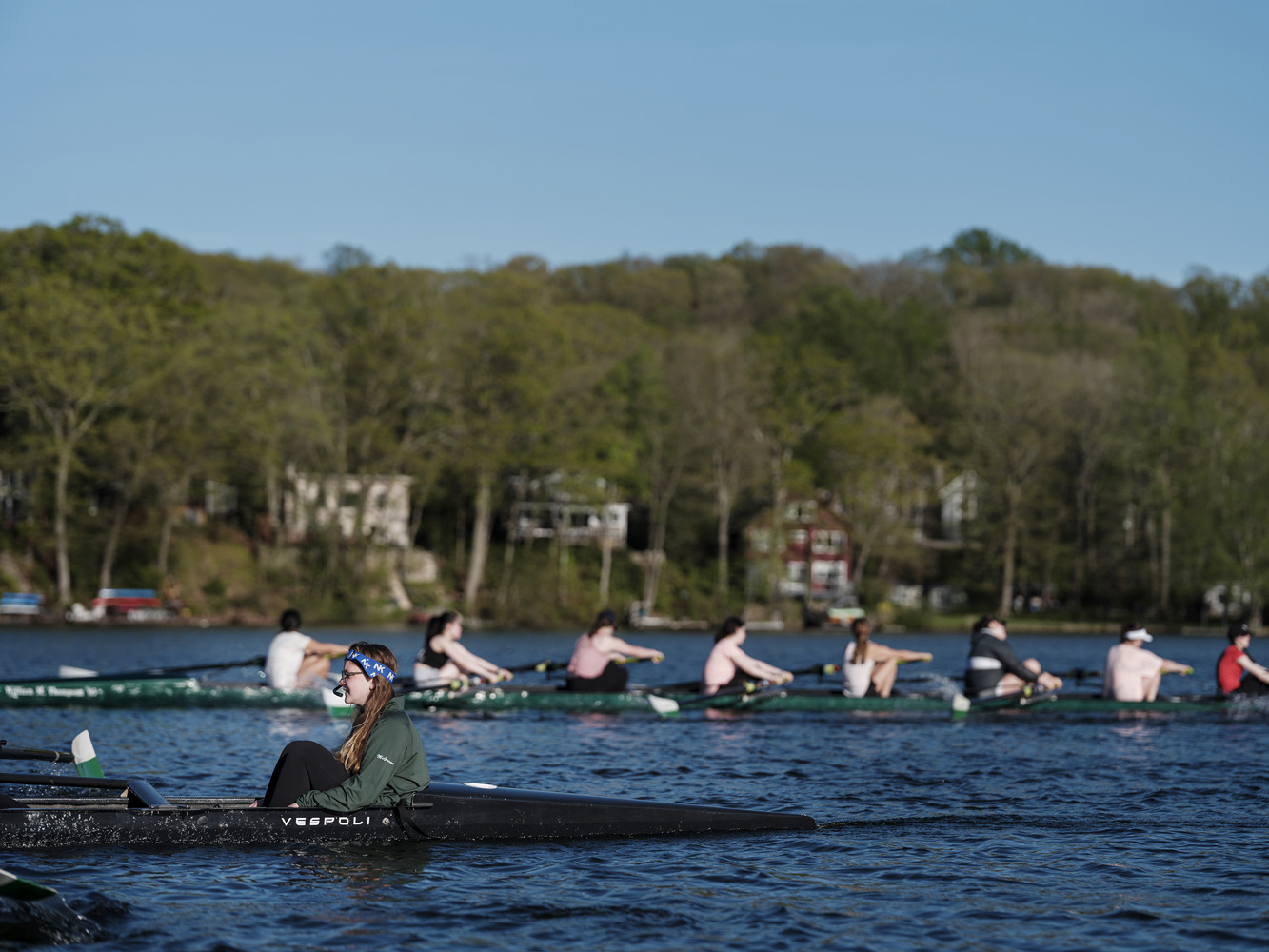 A rare and aggressive subtype
Moira's mom, Erin, describes Moira as "very involved." It's an understatement. Class president, captain of the rowing team, seats on the school's climate committee and community service club. 4.1 GPA. Moira stays extremely busy.
But in 2013, Moira had early T-cell precursor acute lymphoblastic leukemia. Acute lymphoblastic leukemia has a greater than 94 percent survival rate today, but for this very rare subtype of the disease, the odds are much different.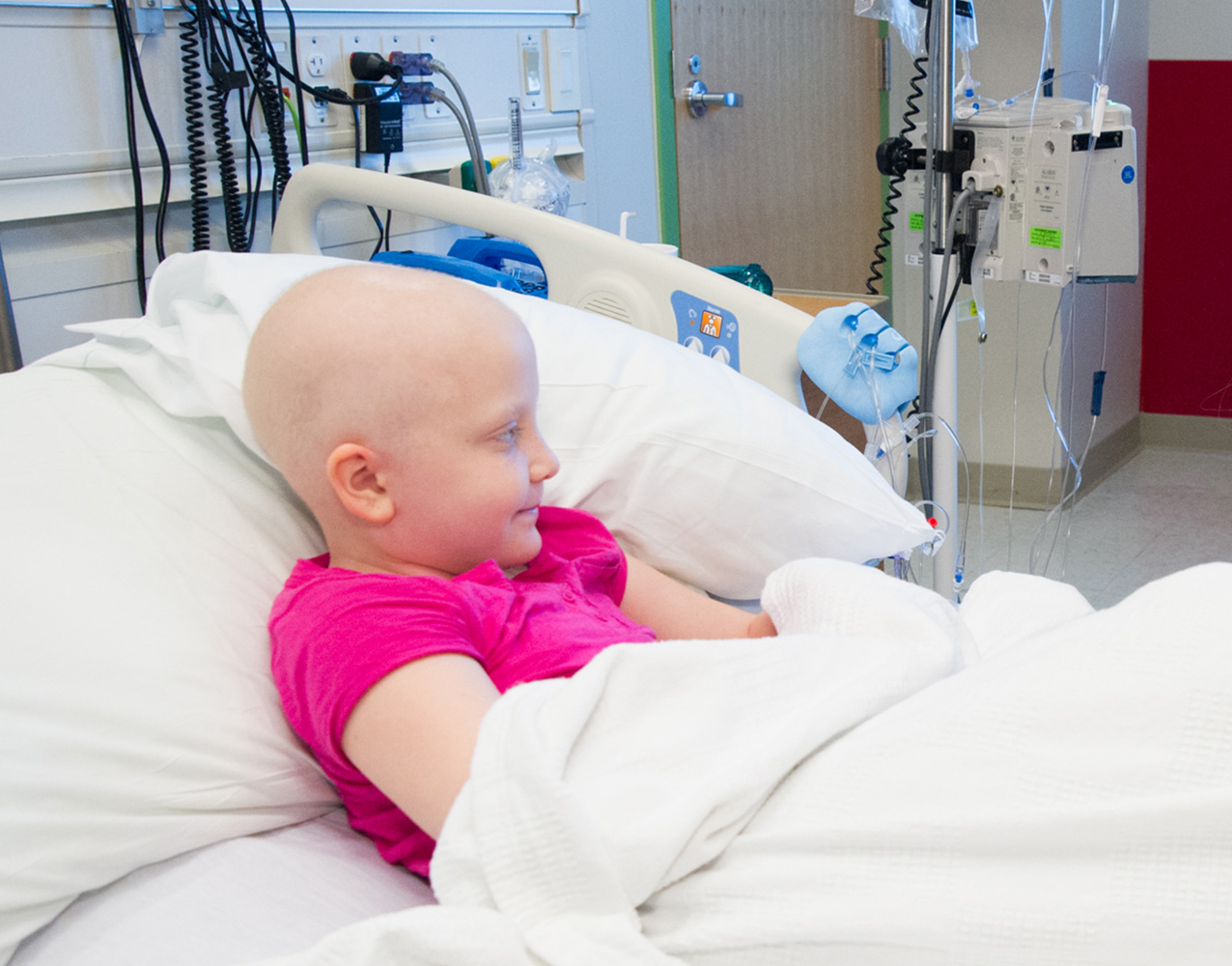 "She needed a bone marrow transplant early," said Erin. "The relapse rate is so high and it's so aggressive … transplant was her only chance." Moira's sister, Emily, was not a match, and the donor registry yielded few options. St. Jude, however, had pioneered the haploidentical, or half-matched, bone marrow transplant and this is what Moira received with her mother as donor. When Erin says Moira is like her "mini-me in so many ways," their immune system is one of them.
Bone marrow transplants require a lot of isolation to avoid infection. "It basically involved kind of taking away my immune system so I could accept her bone marrow without my immune system really aggressively trying to fight it and me getting very, very sick — on top of being very, very sick," said Moira. She remembers at one point having one fully collapsed lung and one partially collapsed lung, vomiting, weakness, fever, rash.
Perhaps significantly, the emotional state Moira most remembers from her time in treatment is boredom. And the respite from it. Like when members of her care team brought in syringes filled with paint and launched her on an art project.
Almost nine years out from treatment, Moira leaves no room for boredom now.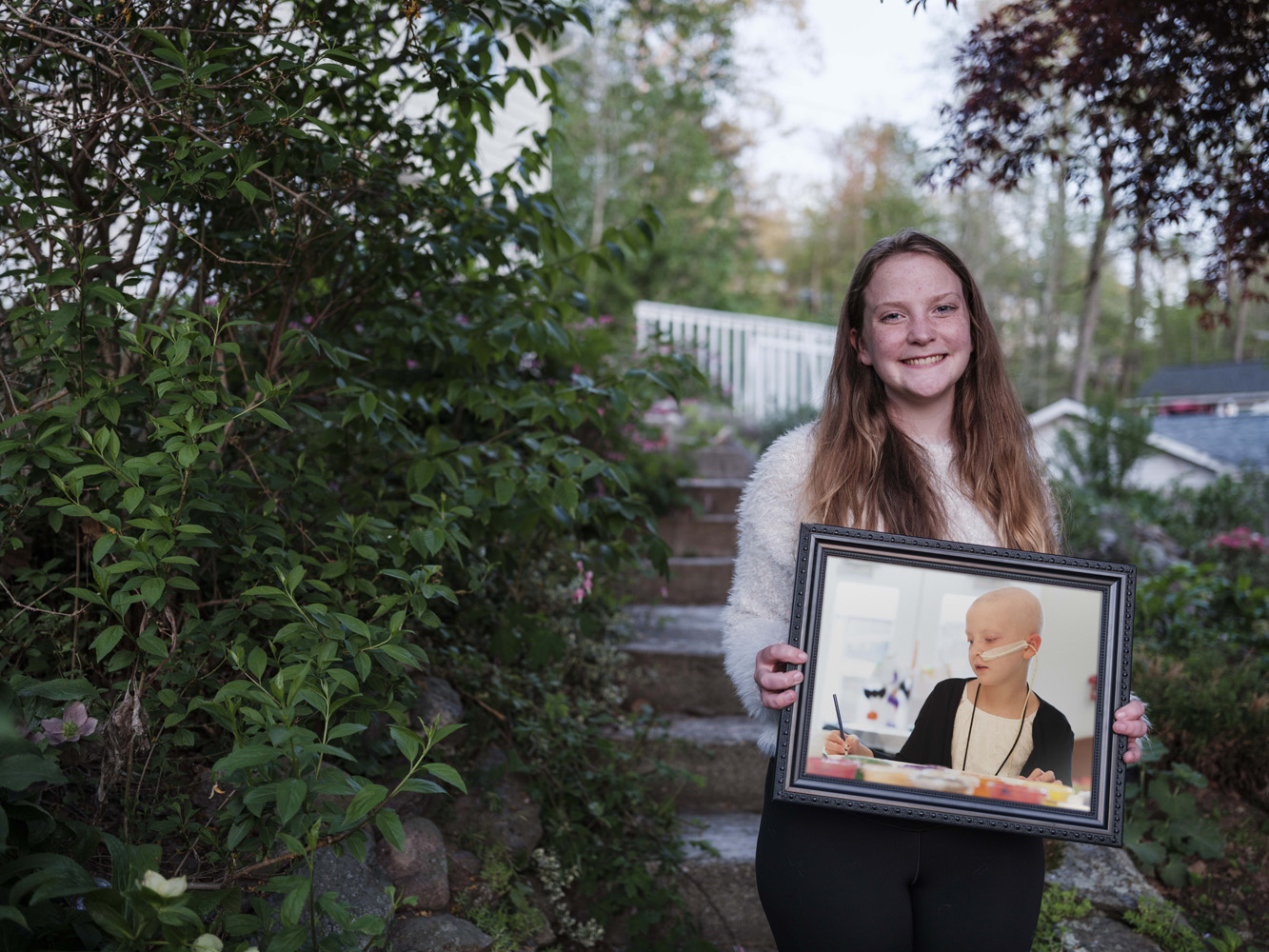 "You can learn from anything."
There was never any question childhood cancer would change Moira. The question was how. "I used to worry that it would be traumatizing," said Erin. "I think she is much more compassionate than she was before, and much more grateful for a lot of things."
It's true.
"You can learn from anything," said Moira. "I was fortunate to go to St. Jude. Obviously, I was there because I was very sick, but I saw a lot of people who were sicker than I was and who were going to be more affected later in life than I was necessarily going to be. And I think that forces you just to be humbled and to have a perspective that is how lucky you are. So when I see things that I view as injustice or as inequality in any way or just people who need help, I try to help."
And that's why the volunteer service section of Moira's resume reads like that of someone about twice her age.
A sampling: She has helped with outreach and meals for people experiencing homelessness in Boston and built a home for a local family with Habitat for Humanity. She has traveled to South Africa to assist with rehabilitation and release of indigenous wildlife and helped with reef restoration and sea turtle protection in the Dominican Republic. She has served as a junior camp counselor at an environmental education center close to home. A few weeks before graduation she had just returned from Puerto Rico where she was patching roofs damaged by Hurricane Maria.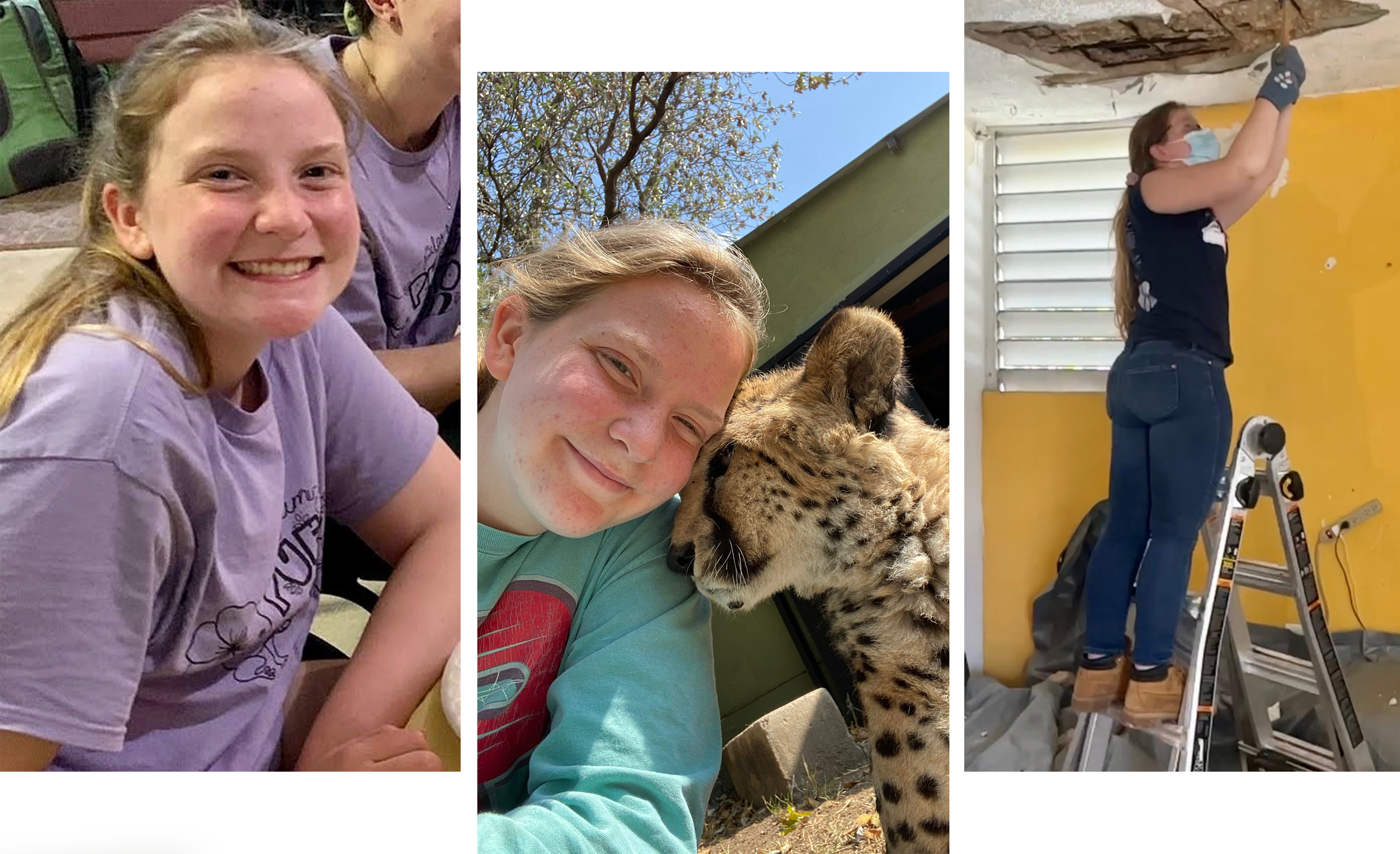 During the height of the COVID-19 pandemic, with group volunteer projects on hold, Moira was seeing social media posts by Navajo teens describing the unavailability of necessary supplies in the Navajo Nation. She responded by collecting $5,000 in cash donations and hundreds of boxes of essential items like hand sanitizer, masks and school supplies. Shipping the items proved logistically out of the question, either too slow or nearly impossible. So Moira, with her mother, drove a U-Haul 2,300 miles on a tight turnaround in August 2020.
"I think cancer made me a lot more motivated in life to seize an opportunity when I see it and to really appreciate what I have," said Moira. An opportunity to help; an opportunity to grow. Sometimes those are one and the same. Moira is preparing for college in the fall, where she aims to study the impact of climate change on ocean ecosystems as the next step in a life of purpose, and of gratitude.
Donate Now
Signing a yearbook is a time-honored tradition. Be a part of the St. Jude Class of '22 by writing a brief note in our digital yearbook!