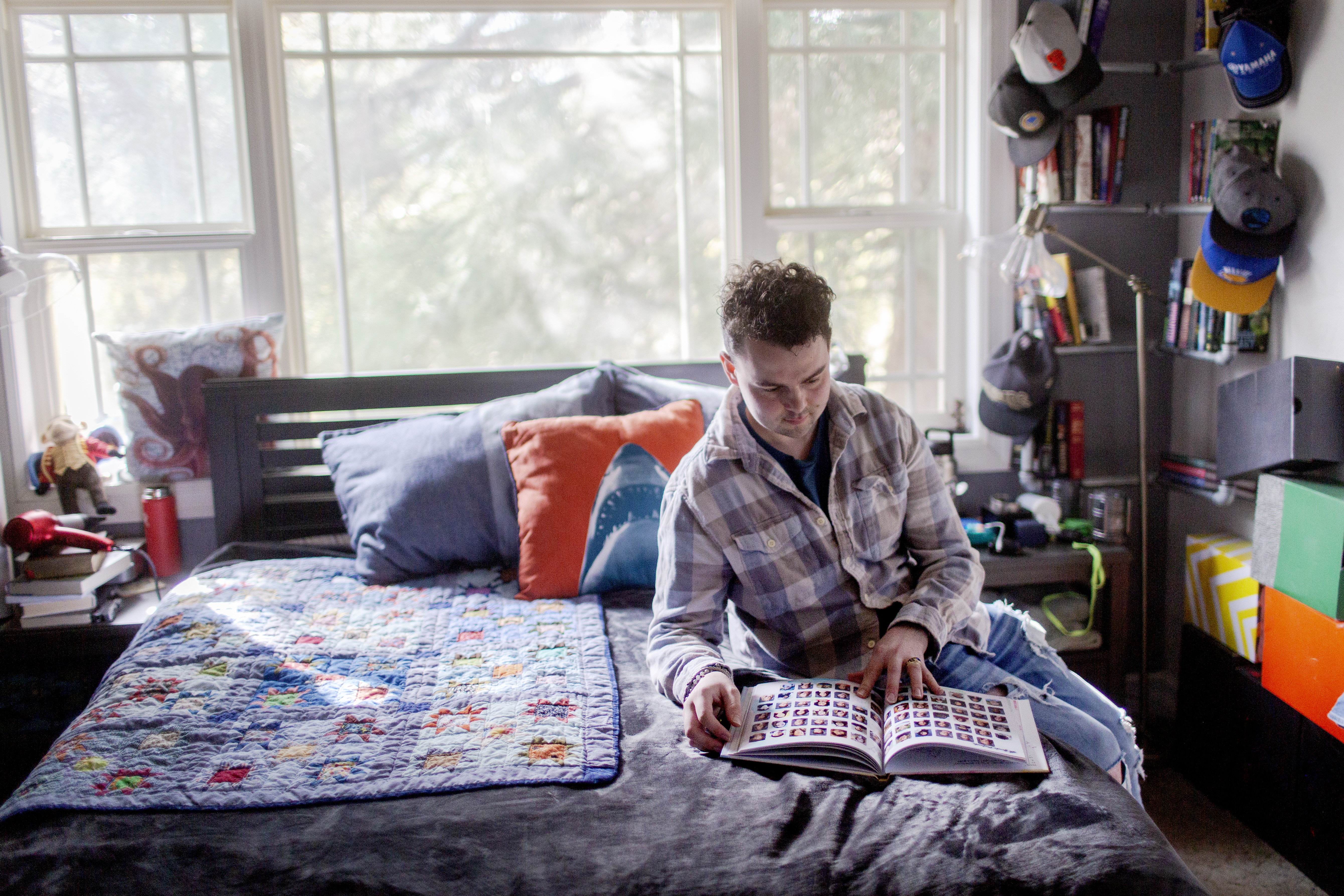 Class of '22Appreciative of each day,
St. Jude

childhood cancer survivor happy to live an ordinary life

By

Pete is just an ordinary kid, and that's what makes him so special.

His early life was anything but ordinary. Pete was just 22 months old when he was diagnosed with pineoblastoma, a rare and aggressive brain tumor.

Now 18, he doesn't remember much of what he went through at St. Jude Children's Research Hospital, though he's seen pictures and watched videos from the year he spent there.

It's kind of bittersweet when I see those and see all the doctors and people who supported me and led me to where I am today.

"It's kind of bittersweet when I see those and see all the doctors and people who supported me and led me to where I am today," Pete said.

To this life. A life in which he finished growing up in Oregon, where he learned to ride a bike. A life in which he learned to drive a car, watched action movies and played videogames. A life where he attended a homecoming dance in suspenders and bow tie, sat nearly courtside at a Golden State Warriors game, hiked around nearby Crater Lake and saw Mayan ruins in Mexico.

"In a world where people are so caught up in all their own worries and fears and what they don't have, here is Pete, so appreciative of each day and just the happiest kid," said Jim Meyer, Pete's favorite teacher and principal of his high school.

"The fact that he is just so normal is what makes him so special."
'He had a good attitude'
Pete is obsessed with sneakers and owns probably 20 pairs, the more colorful the better. At school, Pete received an award for "Most Drippy Shoes." (Drippy means cool.)
He hangs out with friends, studying in the library, playing videogames and shooting hoops.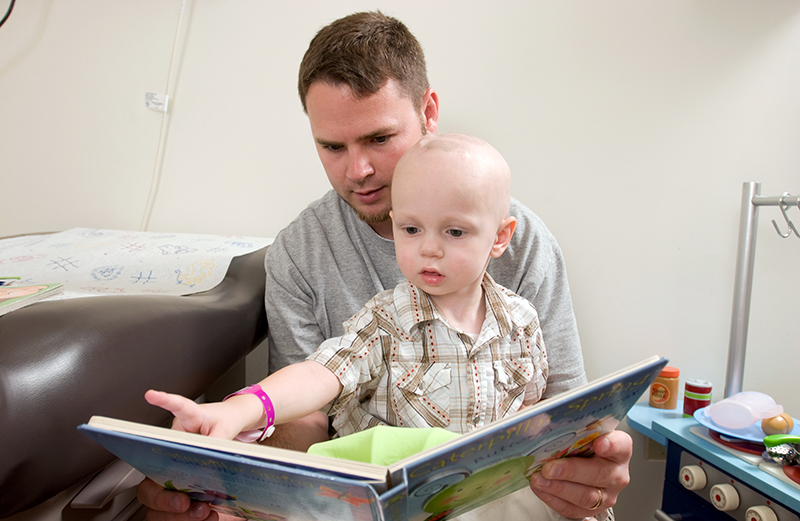 Pete played for his school's basketball team until the pandemic hit in 2020. Then he was diagnosed with an autoimmune disease, which put him in the hospital for months and required six surgeries in the last year.
Even through all that, Pete was upbeat.
"He had a good attitude, which I think really helps with healing," his mother, Kellei, said. Pete never feels sorry for himself.
"He just deals with what he is given and continues on and makes the best of it," Kellei said.
"It's how he's always been."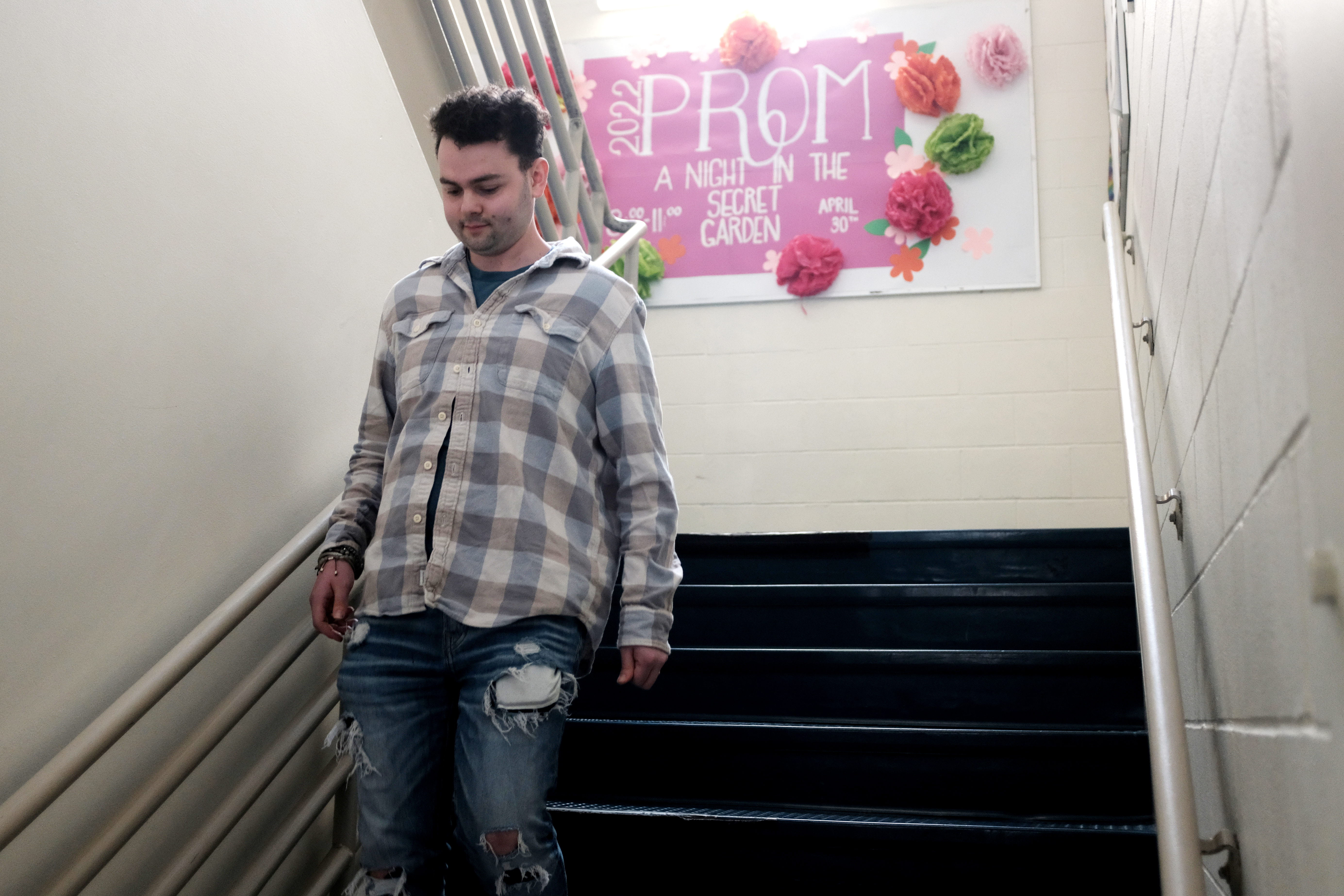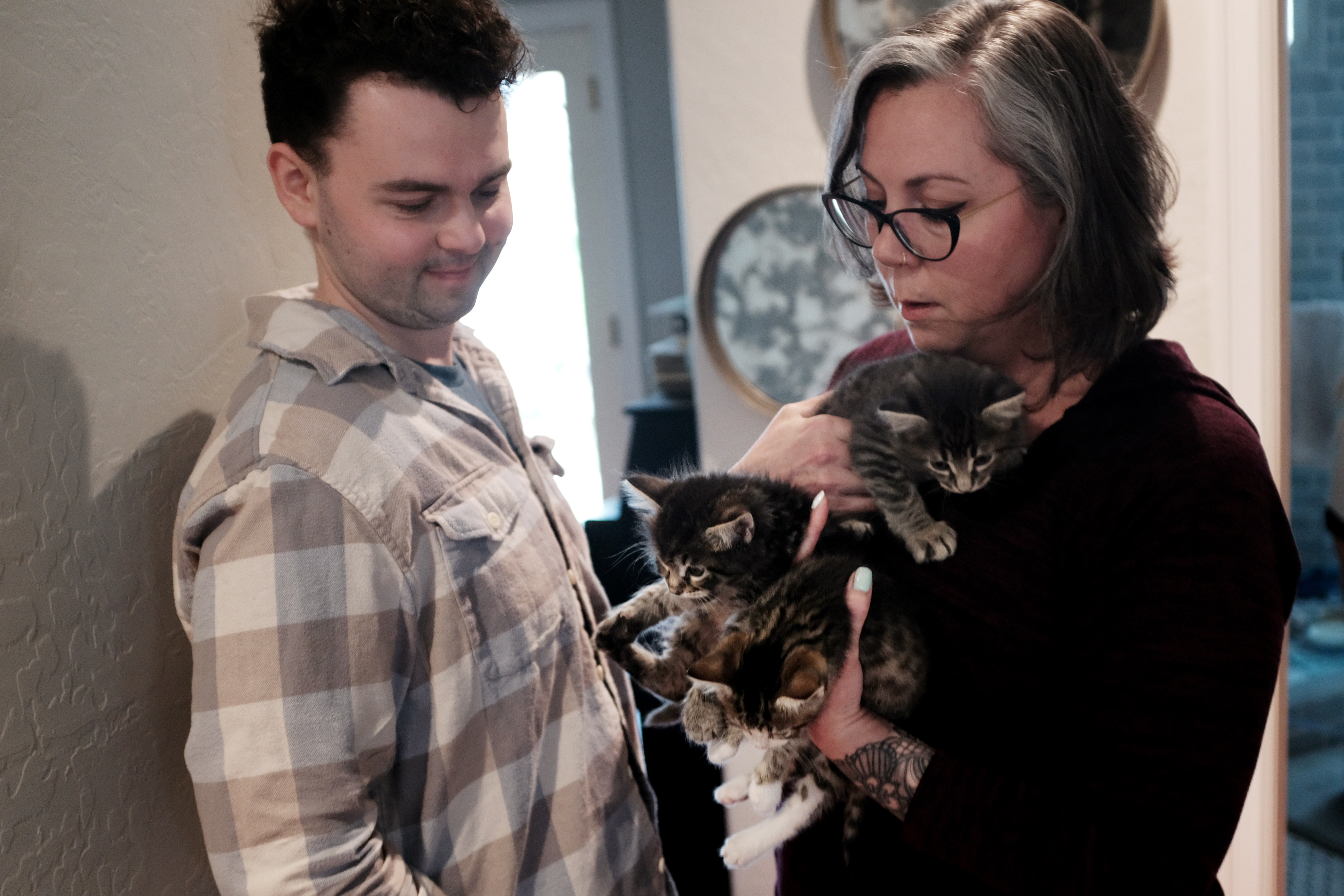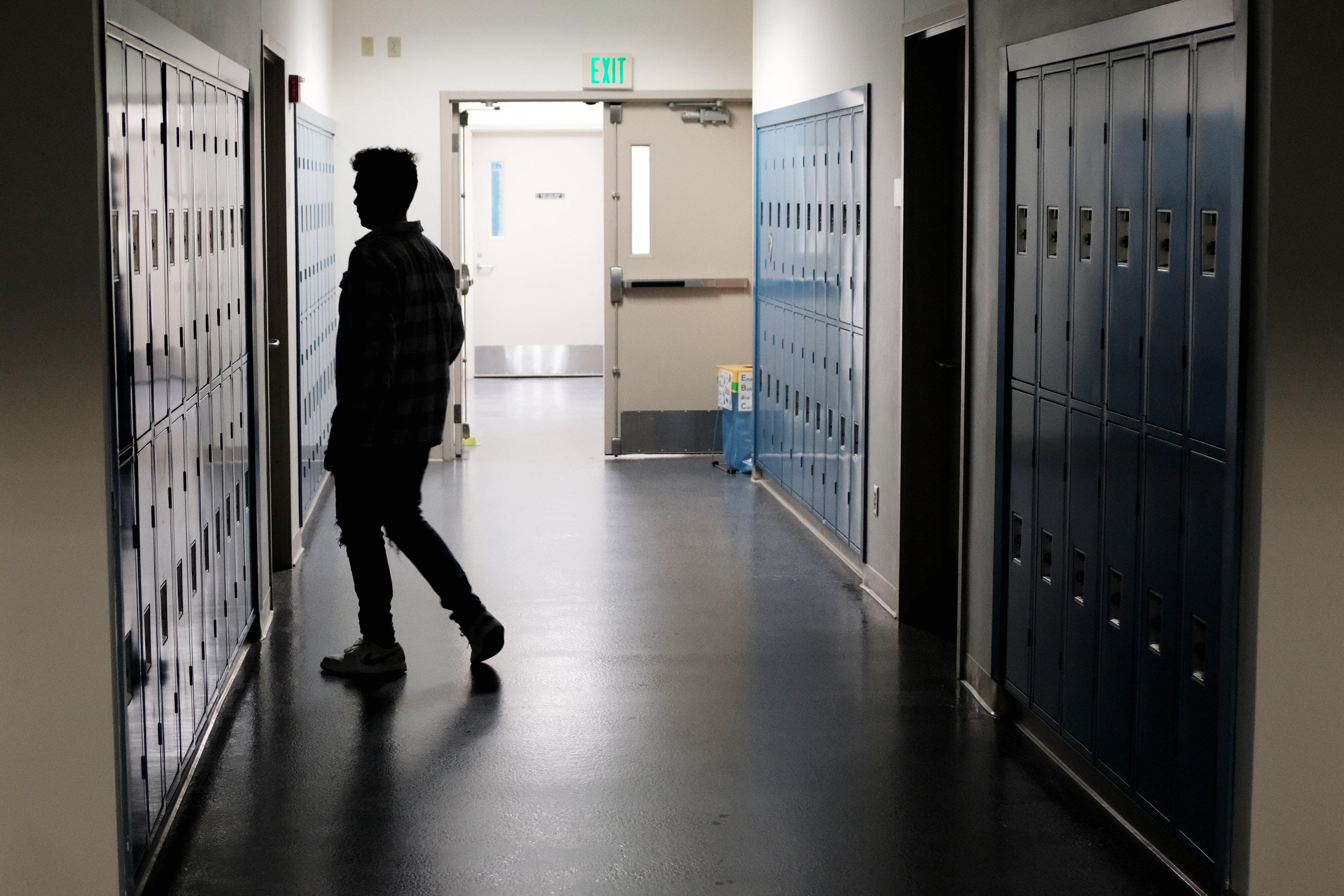 'He has this light about him'
When Pete was at St. Jude, staff marveled at his cheerful disposition even while undergoing lumbar punctures, blood transfusions and other procedures, Kellei said. He'd wake from sedation smiling.
That led to Pete being tapped for the annual St. Jude Thanks and Giving campaign in 2006, his picture appearing on billboards nationwide, even in New York's Times Square.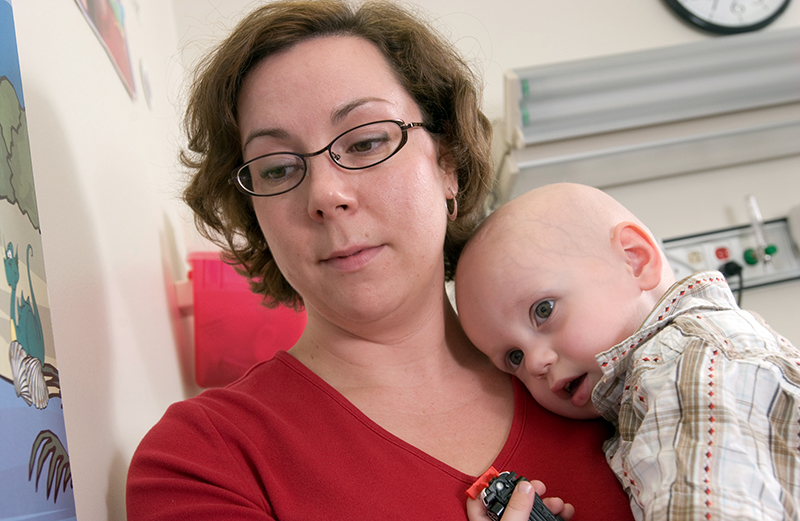 Over the years, his family has attended events to benefit St. Jude, and Pete met celebrities including St. Jude National Outreach Director Marlo Thomas, William Shatner and Selena Gomez. Always with a smile.
Pete still has that same attitude and it draws people to him. "He has this light about him," Kellei said.
His principal sees that too, the gravitational pull of people to Pete's positive attitude and his smile. Most don't know what he's been through.
"The funny thing is, he doesn't try, yet that makes him all the more inspiring. He is just being who he is," Meyer said. That's enough.
"You get to choose happiness, and Pete chooses it every time."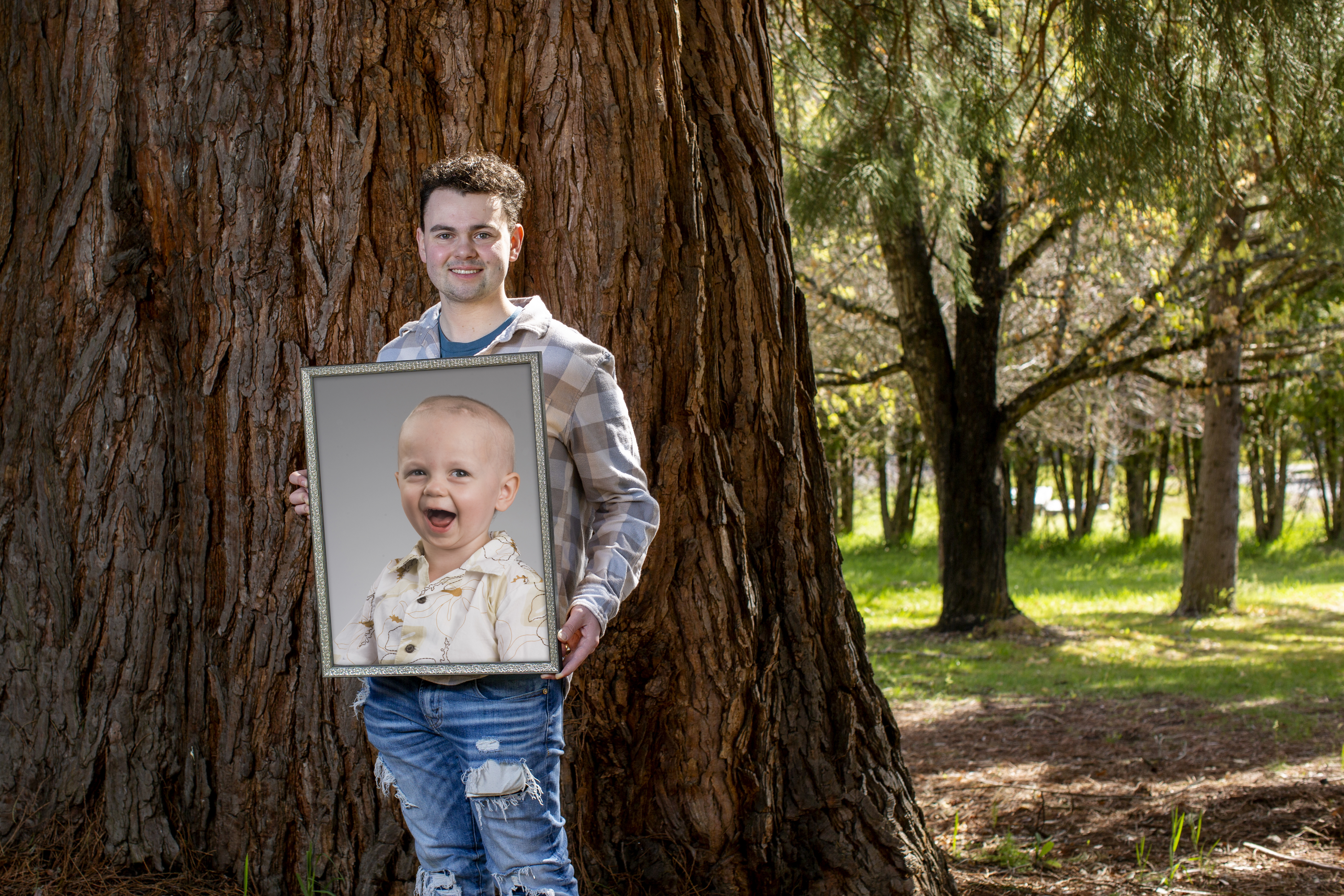 'I've been through a lot'
It's just who Pete is.
"I've been through a lot in my life and I've learned to deal with it," he said. "Staying positive is important."
He's learned a lot from what he's been through. "It showed me that I can be stronger than I think," Pete said.
He appreciates each day because he realizes what could have been.
Pete was 2 when he met Grant during chemotherapy at St. Jude. The boys were the same age, going through similar treatment, and shared a love of Doritos and Matchbox cars.
"They were like peas and carrots," Kellei said. The families bonded, though they live in different states, visiting and vacationing together.
Grant's cancer came back when he was 7. The boys were 9 when Grant died.
    I've been through a lot in my life and I've learned to deal with it. Staying positive is important.
Every year since, Pete has marked Grant's birthday in February by releasing balloons, always red, Grant's favorite color. This year, when Grant also would have turned 18, Pete donned a red sweatshirt and bought Doritos and 18 Ruby Red 7s lottery tickets. (He won $3.)
"Even though Grant passed away, our friendship will never go away," Pete said. The two families remain close.
Cancer still is the first thing Kellei thinks about in the morning and the last thing at night. It's hard to push aside.
"Going through something like this makes you realize exactly how short life is," Kellei said. "You have to live it and cherish those good moments."
It's what Pete does.
He thought hard about what to do for his senior project this year. He'd volunteered to manage the school's basketball team and at a local food bank.
"I hadn't really done anything that means a lot to me," Pete said. So he started an online fundraiser for St. Jude and raised $14,000.
"I wanted to give back to the hospital that did so much for me when I was a little kid and ultimately saved my life," Pete said.
That gave him this life.
His graduation announcement features two portraits — one taken at St. Jude when he was 2, his scars visible under hair beginning to grow back after chemotherapy, and the other taken recently, his hair thick and dark and beard neat.
At 2 and 18, his expression is the same: blue-green eyes alight, the constant smile.
Pete has a lot to celebrate. He'll attend Southern Oregon University in Ashland, a 20-minute drive from home, and study business or maybe film.
"I have so much to be thankful for," Pete said. "It's kind of scary, but I'm excited for what the future holds."
A future, a life — a wonderfully extraordinary life.
Donate Now
Signing a yearbook is a time-honored tradition. Be a part of the St. Jude Class of '22 by writing a brief note in our digital yearbook!