For musician Rick Monroe, a prayerful song is his gift to
St. Jude

kids

The Nashville artist says the lryics of the song took on new meaning for him after his family was touched by cancer.
It's not uncommon to hear about how music can heal.
Nashville musician Rick Monroe is hoping a song he helped write and perform will do just that for the patients at St. Jude Children's Research Hospital.
After being inspired by the hope, optimism and care he saw on a visit to the Memphis campus seven years ago, he has pledged to give back to St. Jude. This year he is donating to St. Jude based on downloads of the recently released song, "God's Ear," by his band Rick Monroe and the Hitmen.
"Kids with cancer is such a heavy thing, but you get there, and you see the kids are so strong and it kind of just cheers you up. They're like 'We're going to be all right' and you leave there believing they will," he said.
The song, Rick remembers, came together in just 10 minutes. He was sitting in a cabin in the mountains in northern Georgia with friends and songwriters, fragments of lyrics spilling out between hums and guitar strums.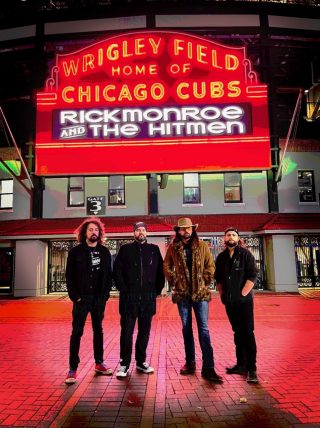 In the midst of a lull, Rick told the group how he wanted to write a song about prayer, about a time when you feel lost and can find little comfort in anyone around you. Something that would riff off the popular adage "From your lips to God's ear." Another writer in the group talked about a friend who had just called him and asked him to pray for him. The song they wrote told the story of the man and how grace and faith help through the hard times.
"There are times you have this big hole in your life and when the only thing that helps is prayer, is that connection to a higher power," he said.
Rick performed the song and saved it on a hard drive, where it sat dormant for nearly a decade.
When he and his band were looking to release a new album last fall, it was this song, "God's Ear" that emerged as the lead track.
And this time around when Rick sang it for the recording of the album and for gigs in the Nashville area, he was emotional. The lyrics hit him hard after having just lost his brother and his father to cancer in the last three years.
His efforts to support the work at St. Jude take on all the more significance now, he said, as he wants to spare the sting of loss to cancer for other families.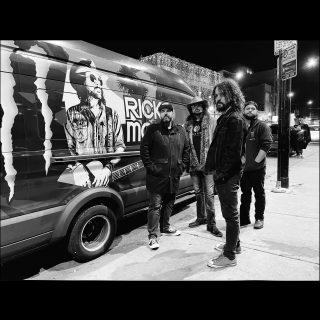 "The way I perform it now, I have the feeling of the understanding of the loss and the stress and know how difficult it is to go through the fight of cancer," he said. "If my music can help the work at St. Jude, then I'm all about doing what I can for them."