A sense of purpose as high as his aim
In the spirit of
St. Jude

founder Danny Thomas, Inspiration4 commander Jared Isaacman makes space mission about something larger than himself

February 05, 2021 • 2 min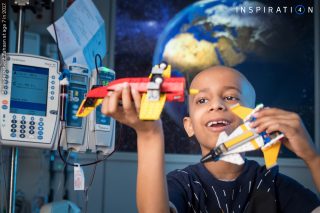 Our friend Jared Isaacman is a man of courage and compassion. He's a boundaries pusher and a believer in a world of infinite possibilities.
He's the kind of leader you'd follow almost anywhere — even to space.
Or maybe I should say, especially to space.
Because it's to space we'll go, with Jared, as commander, giving St. Jude two of the four crew positions on the historic Inspiration4 mission. One will be a St. Jude ambassador with direct ties to our institutional mission of lifesaving research and treatment. The other will be awarded to a member of the public as part of a $200 million fundraising initiative in support of St. Jude's multibillion-dollar expansion aimed to accelerate research advancements and save more children worldwide.
It's an audacious goal — and we're over halfway there already, thanks to a $100 million commitment from Jared, Founder and Chief Executive Office of Shift4 Payments, a St. Jude partner of several years.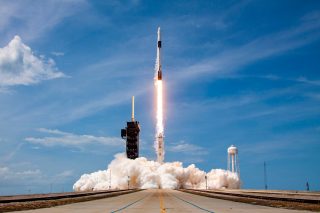 Consider the depth of Jared's generosity, and what it says about him. He's realizing his boyhood dream. He's making history as the commander of the world's first all-civilian mission to space.
But in what might be the singular moment of his life so far, he's making the most magnanimous of gestures. He's making this mission to space about improving the lives of some of the sickest children on Earth.
"I've been able to experience a lot of really amazing things in life. I've gone on some great adventures," Jared told the ALSAC team this week. "I've been very fortunate. And I just think about all the families that are not as fortunate. You can't even imagine what they're going through. We've just got to do something about it.
"I want those kids to be able to grow up and be able to have the same type of chances that I have. So I can't think of a more worthwhile or important cause or problem that we've got to solve than childhood cancer."
As I've gotten to know Jared, I've been struck by his similarities to our founder, Danny Thomas. I see the same good heart and sense of hope. I see the same bold vision, the unshakable belief that impossible isn't a brick wall, but a leaping-off point. I see the same knack not just for leading, but inspiring.
That's why I'm so proud to call Jared our friend, our partner — our commander in a mission whose value will far exceed the hundreds of millions of dollars, and incalculable awareness, that will be raised.
He's inspiring school children and billionaire businessmen alike. He's inspiring us all. He's saying to the world: Dream large, but do good along the way. And don't forget to make your purpose as high as your aim.
Jared is showing the way. Not just to space, but to a better world here at home.