Voices of experience
Powerful words from three women whose cancer journeys – and
St. Jude

– changed their lives

August 14, 2020 • 2 min
Quotes from giants like Dr. Martin Luther King, Jr. and Gandhi.
Quotes from Danny Thomas, founder of St. Jude Children's Research Hospital, whose 10th grade education belied his wisdom and vision.
Their words inspire me. They motivate me and give me inner peace.
It's why some of their best-known quotes appear prominently in the lobby of our offices.
But I also get strength and focus, and honestly, humility, from the words of people whose names you've likely never heard. Some are young adults, but their intense, early life experiences give them so much wisdom and perspective; some so introspective I marvel at how at peace they are after such life-altering ordeals.
I'm sharing quotes from three special women in this space today because, well, their words are more eloquent and powerful than I could ever write. But more than anything, these quotes – heartfelt and genuine – explain the profound impact of childhood cancer and why our collective efforts to end it are so essential.
"I get down on myself, then I remember what I went through, and I remind myself that I kicked cancer's butt so many times. And if I can get through that, I can be the strong, independent, tough lady that I am, and get through anything."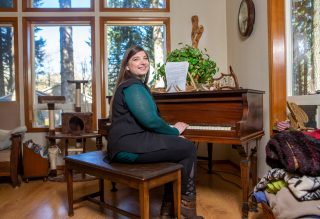 – 28-year-old medical researcher, music teacher, performer and legally deaf neuroblastoma survivor Tiara Herr, who spent much of her childhood at St. Jude because of repeated relapses
"The experience changed us forever, and we'll never be the same. In fact, we don't want to be the same as before. We've evolved, and we've found what it means to be alive and to love and to be in connection. That's what we've found."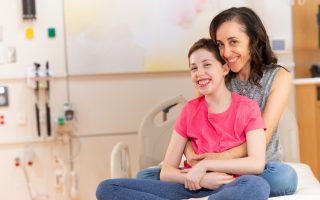 – Hayley Katz from South Africa, whose daughter, Hannah, was successfully treated for a brain tumor at St. Jude
"Unless it affects you, I don't think people know the magnitude of this place."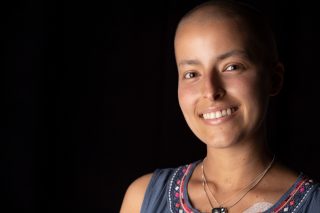 – 22-year-old college student and soccer star Anna after years of treatment and amputation at St. Jude for acute myeloid leukemia
Of course, 'this place' Anna speaks of is St. Jude Children's Research Hospital, which doesn't just save lives – it changes them. Take it from three very wise women, whose words belong on a wall somewhere at St. Jude.

Richard C. Shadyac Jr. is President and CEO of American Lebanese Syrian Associated Charities, the fundraising and awareness organization for St. Jude Children's Research Hospital.