Celebrating Black Philanthropy Month
In August, we recognize our African-American donors and the rich tradition of philanthropy in the community.

August 04, 2021 • 3 min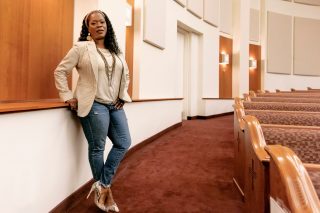 As we celebrate the 10th anniversary of Black Philanthropy Month, I'm reflecting on the wisdom of Dr. Tyrone McKinley Freeman, Assistant Professor of Philanthropic Studies at the Lilly Family School of Philanthropy at Indiana University.
Dr. Freeman spoke to our employees during Black History Month on the long and rich tradition of Black philanthropy. "Philanthropy is not about wealth, philanthropy is about generosity. And generosity is about heart," he said.
At St. Jude Children's Research Hospital, we are blessed to be the beneficiary of incredible generosity and love from the African-American community.
The heart of this community beats through our partner organizations — the Divine Nine, Jack and Jill of America, the Boulé, the National Panhellenic Conference and The Links, Incorporated.
It beats in Tina Marshall, who has volunteered for years through the St. Jude Sunday of Hope program, sharing our lifesaving mission with churches and congregations throughout New Jersey. She grew up in "the type of home, if someone we knew was in need they came to our house. You need a meal? Come to our house. You need a place to stay for a couple of days? Come to our house."
In Black philanthropy, Dr. Freeman told us, there is no distinction between giving to a family member and giving to a stranger because it's all about giving. It's about lending a helping hand, uplifting those in need to overcome hardships, taking care of one another and creating a real community. Giving back among the African-American community, he said, "is not new, it is something that has been around since the beginning of our experiences."
He shared the story of enslaved people in Richmond, Virginia, who sent money to Ireland in 1847 to help families suffering through the potato famine. He spoke of Ida B. Wells, who, in lieu of money, used her voice and writing talents to generate awareness and "force America to grapple with the indignity and inhumanity of lynching."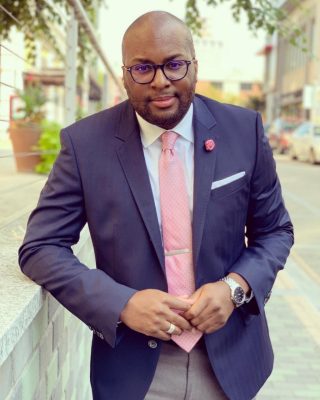 For ALSAC and St. Jude, it's so important to share stories of Black philanthropy, to help foster a greater understanding and appreciation for the African-American community and its contributions to society.
Corey Briscoe's story begins at Howard University where he made lifelong friends-turned-business partners. Today, they support our mission because, Corey said, "The St. Jude history of inclusion and equity is powerful, and I saw an opportunity to champion St. Jude in my community and network."
The themes of Dr. Freeman's teachings ring loudly in my colleague Imani Brown's voice. Her mother grew up in the segregated South with the indignity of being told which door she could enter and from which water fountain to drink.
Later, as a mom, her fear was for her daughter who was diagnosed with a brain stem glioma and told she had just six months to live. Imani wasn't treated at St. Jude so her mother faced another indignity — battling insurance companies and struggling to pay medical bills.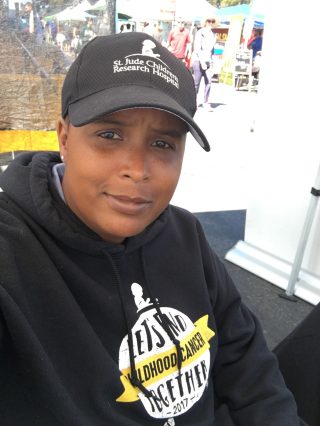 Imani miraculously survived. Her mother, tragically, died after battling her own brain tumor. With the memory of her mom's struggles, Imani came to work for ALSAC "so that no family has to go through what my family went through."
St. Jude was founded on love and care, and the promise to treat the world's sickest kids regardless of race, religion or a family's ability to pay. This is what draws Imani, Corey and Tina, along with millions more supporters to our mission. An ideal that has blossomed into a cause to unify humankind — each and every one of us — regardless of race, religion or financial well-being.
We are humbled and honored to be part of the ongoing story of Black philanthropy and to have the solid foundation of generations of giving networks holding us and our mission up as a beacon of hope for the world to see.