Childhood cancer, a journey traveled together as one
The mission to cure childhood cancer is a global one, filled with like-minded communities sharing in success, tragedy and hope.

November 03, 2022 • 2 min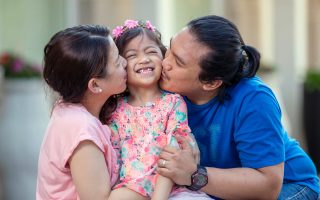 Earlier this year I visited Amman, Jordan, honored and humbled to represent St. Jude Children's Research Hospital in the celebration of the 20th anniversary of the King Hussein Cancer Center.
The Center is a global partner of St. Jude, a committed institution doing so much good for their region and the world. This is no more evident than in their care for Syrian and Yemen war refugees, children and adults whose lifesaving treatments have been interrupted by war and the critical need for safety.
And earlier in the year hospitals, clinics and foundations throughout Europe and North America, coordinated by St. Jude Global and ALSAC, collaborated to move hundreds of kids and their families to safety and a continuance of treatment as war broke out in Ukraine.
These are great humanitarian efforts that have saved the lives of children with cancer, a disease that knows neither borders nor politics. Efforts proving good can be brought about even in the most difficult of circumstances through strength in unity and a shared vision for a better future.
It's that unity that keeps us optimistic in the face of a daunting mission, divided world and the uncertainty inherent in this cause.
In the face of that uncertainty, we're reminded even St. Jude founder Danny Thomas was told his dream was impossible. Told that to build a specialty children's hospital to treat kids at no cost to families was a task that would break his heart.
Just last week I saw that unity and optimism on display at the World Cancer Congress in Geneva, Switzerland, where I represented, alongside Dr. Carlos Rodriguez-Galindo, Director of St. Jude Global, the lifesaving mission of St. Jude Children's Research Hospital.
It was a week of listening and learning, and collaboration among a community that has as its sole, unifying purpose the shared goal of cancer's defeat.
We heard words like trust, integrity, transparency, equity, collaboration, and inclusion attached to our common cause. To that list I would add respect.
We come from different countries and cultures. We have different perspectives on government, economics and beliefs. But we share an extraordinary vision, and we have the opportunity to set aside our differences and meet our neighbors in need where they are. And I am so proud to tell you that it's working — and I am so optimistic about the future for catastrophically ill children globally.
The mission of St. Jude Children's Research Hospital and our partners is a global one. A collaborative mission that unites us as a family no matter where we live, sharing in our successes, our losses, our hopes and dreams. I'm so grateful for this worldwide community that uplifts and carries one another, and proud to be part of the shared goal of finding cures and saving children.