Empathy gleaned through care at
St. Jude

empowers survivors to lead purposeful lives
Two former patients exemplify the love and compassion found at
St. Jude

by giving back to their communities and those in need.

July 15, 2021 • 2 min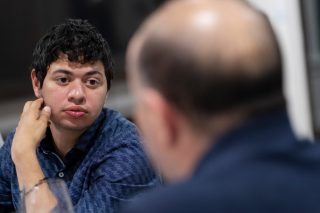 When a 5-year-old boy from Venezuela touched down at Memphis International Airport, the only thing on his parents' minds was whether their son would survive leukemia.
Likewise with the 2-year-old girl diagnosed with eye cancer being driven over the Mississippi River from her home in Palestine, Arkansas.
Both children were headed for treatment at St. Jude Children's Research Hospital.
Though unknown at the time — unimaginable, really — these two kids were also on their way to rich, full lives of giving back to their communities and those in need.
Among the unknowns of childhood cancer and other catastrophic pediatric diseases, this is one we actually relish: what a cancer survivor's life looks like in 10, 20, 50 years. Where will life's paths lead them? What will they excel in? What dreams will they chase?
In 1962, when St. Jude first opened, an alarmingly small percentage of children with cancer would ever find out. Today, thanks to the treatment and research funded by our donors, more and more kids are realizing their dreams.
For kids like Pedro, from Venezuela, and Nikki, from Arkansas, those dreams are built on service and the desire to help those in need. They're built on empathy reaped from watching new friends struggle, worry and heal. From losing friends far too soon.
Empathy, we've learned, engenders purpose.
Pedro's family settled in Memphis after their son's treatment, founding a network of nonprofit clinics and pharmacies to treat and prevent obesity, diabetes and other related conditions among the underserved, improving the health of a community that saved their son two decades ago.
Pedro serves as executive director today and says, "Compassion influenced my parents' decision to stay and give back to the city and the people that showed them so much kindness. And it's what drives me, too."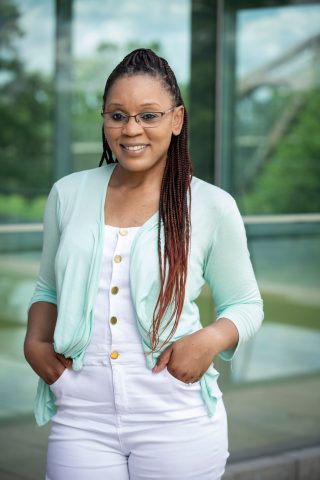 Nikki lost an eye to retinoblastoma and lives in Little Rock, 85 miles from the farming community where she grew up, where self-sufficiency was a way of life. Her experience at St. Jude taught her self-sufficiency isn't a given. Independence, for some, comes with a hand up. In Little Rock, she works with deaf-blind students, offering support with communication, information and understanding as the first paraprofessional in Arkansas credentialed as a deaf-blind intervener.
Life's paths can lead us in any one of a thousand directions. As survival rates for childhood cancer steadily increase, so does the focus on quality of life for patients during and after treatment. Thanks to our supporters, we can help ensure those pathways are more easily traversable for our patients.
It's why a part of the new six-year, $11.5 billion St. Jude strategic plan continues an investment in St. Jude LIFE, welcoming survivors back year after year to study long-term effects of cancer treatment. Treatments undergone by patients like Pedro and Nikki, and thousands before them, will continue to be refined so more kids can live with fewer complications and more opportunities.
Pedro and Nikki were initially too young to fully understand what was ahead of them on their St. Jude journeys. But once they were old enough to make sense of the compassion they were shown — by doctors, nurses, caregivers and all of you, our family of supporters — their journeys turned to vocations of empathy, service and purpose.