St. Jude

: Energized by innovative thinking of young supporters

Our connection may be via Twitch now, not network TV, but the appeal of the mission is unchanged from generation to generation.

December 04, 2020 • 2 min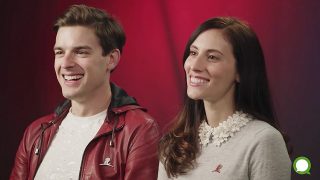 St. Jude Children's Research Hospital founder Danny Thomas began his dream to end catastrophic pediatric diseases by attacking leukemia, which had a survival rate of only 4 percent.
Just think about that: So many of his supporters then were young professionals at the beginning of their careers, with small children or just planning families. What they were asked to embark upon was nothing less than a leap of faith.
I think about this all the time — the commitment and trust in purpose it must have taken to put so much time and effort behind something without the data points or success rates we tout today. There was no blueprint, only the mandate to treat all children equally, regardless of race, and at no cost to their families.
It was a directive, in short, to change the face of healthcare for generations to come.
And today, we still look to a younger generation to help raise the funds and awareness necessary to operate St. Jude without charging for treatment, travel, housing or food. Driven by humanitarian causes, whatever the name — Millennials, Xennials, Gen-Z or iGen — they are eager to work for organizations whose missions and values align with their own.
We find many in new places now: in gaming and through music-driven livestreams. On TikTok and Twitch and YouTube.
But they still come along for the same reason that attracted a youth movement in the 1950s and 1960s — the impact St. Jude has on the lives of others. That fundamental power of mission is why St. Jude has been named one of the top four places to work by Millennials and Gen-Z for eight years in a row by the National Society of High School Scholars. It's why a younger generation continues to take a leap of faith with us as our goals grow even bolder, attacking global survival rates that look like they did in this country when Danny Thomas made his vow to end childhood cancer six decades ago. Because despite all the progress we've made in the fight against pediatric cancer, it remains the leading cause of death by disease in children even today.
I put that in the context of something one of our patient moms, Heather, said recently: "You don't see the light at the end of the tunnel for a long time, but you begin to hope that it's there."
Her daughter Lila came to St. Jude as a 10-year-old with acute myeloid leukemia. She underwent chemotherapy and a bone marrow transplant, and today she exhibits the hope and optimism that would have delighted our founder: "My choice was to be happy and confident and brave."
That's the glue that bonds us to this mission, generation after generation.
Richard C. Shadyac Jr. is President and CEO of American Lebanese Syrian Associated Charities, the fundraising and awareness organization for St. Jude Children's Research Hospital.