Finding innovative ways to share the
St. Jude

story during social distancing
No matter the medium, actions of our supporters prove the message still comes through.

January 22, 2021 • 3 min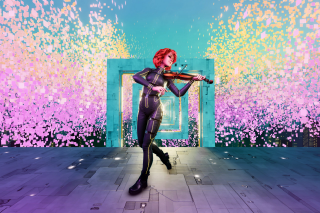 As a preteen growing up in Washington, D.C., I visited local radio station WEAM in Falls Church, Virginia, with my father, an original partner of Danny Thomas in founding St. Jude Children's Research Hospital. The station was hosting a radiothon for St. Jude and I remember it as the first time I realized the power of the airwaves to connect with a community. It was a virtual event before such a concept was even a thing.
I recall that same sense of connectivity last year during one of our first livestream events in what would become a new normal of our pandemic world. As I watched violinist Lindsey Stirling perform, I was struck by the real-time donations and comments scrolling on the side of the screen. With each dollar came comments of hope and optimism. It was clear this, too, was a community now unified behind the mission of St. Jude.
In the spirit of those radio DJs I'd listened to as a kid, Lindsey was now sharing the St. Jude story to her community. It just happened to reach around the globe.
It's those stories that are the lifeline to our supporters. It's those stories that inspire and unite. And it's those stories we were afraid might not see their way to you at the start of the pandemic. But we needn't worry. Our community is hungry for the good news of ground-breaking research, families who find light in darkness and kids whose very smiles tell a story themselves.
And we are blessed with partners just as eager to tell those stories. These are new friends with the ear of a younger generation, and old friends who remind us of our why — why it is we must give our all, despite the obstacles, to help as many kids as possible in need around the world.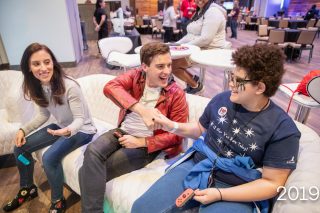 Friends like husband and wife duo Matt and Stephanie Patrick, also known as The Game Theorists, who raised more than $3 million in one, 10-hour livestream event with donors across the world. And gamer and huge St. Jude supporter Ben Lupo — known around the world as DrLupo — who raised more than $2 million during his livestream. It was the second time he's done so.
DrLupo recently shared his story of visiting us pre-pandemic with Digital Trends, saying, "I've had the opportunity to see these things in person, talk to these people and experience what they're going through on a day-to-day basis. I can tell you without a doubt that the cause is absolutely amazing."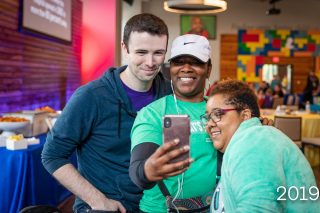 DrLupo's willingness to offer his time and talents is an example of service over self we all try to emulate. It's a selflessness we've seen with our radiothon partners, and again and again in the gaming and digital content creator community, so important to our mission during the past year of social distancing.
It's a willingness we see in all of you, who took part in our first virtual Memphis Marathon Weekend. Fifteen thousand of you, in fact, including more than 6,600 new participants, 4,200 dedicated St. Jude Heroes and participants from all 50 states and 72 foreign countries. St. Jude Walk/Run events, likewise, saw a record number of states, territories and countries take part.
Thanks to all of you embracing virtual initiatives such as Giving Tuesday, we saw a record-breaking day of $8.7 million raised across digital platforms. Because you remembered St. Jude as you shopped, you helped us reach $10 million in donations through the AmazonSmile program, the first and only charity to reach this milestone. Because of your support, our mission continues.