From profound loss, a powerful lesson
Corbin's remarkable life reminds us there's still so much work to be done.

September 25, 2020 • 3 min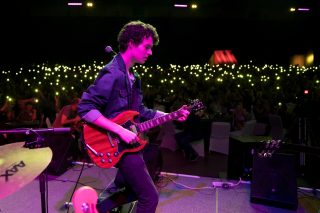 Danny Thomas, our founder and a personal hero, once said: "If we built this whole place and saved one child's life, it would be worth it."
Decades of discoveries and scientific breakthroughs later, we've found ways to save the many — four in five children with cancer survive today in the U.S. — but we're still trying to save the one.
We're still trying to save the precious life that slips from our grasp.
We're still trying to save patients like Corbin.
He passed away this month, at the age of 18, and he was remarkable. Singular. I wish you'd known him. It's no stretch to say he was a hero to all of us at ALSAC. That's what our patients are to us. We watched him grow up, from precious child to precocious teenager, coping with cancer four times — four times — in his tragically short life.
Let me tell you about Corbin.
He was funny and wise. In 2018, he marked a year of being cancer-free by writing this on social media:
One year free. Would have been fourteen if it weren't for osteosarcoma having to ruin a perfectly fine decade and a half. But God is good, as always, as well as the outstanding staff at St. Jude. They restored my arm and my faith in humanity. Thank you all for your support on this journey. Cancer sucks, but there's a cure and it's coming fast. Also my surgeon is on crutches and if that's not ironic I don't know what is.
He was cool and creative. Corbin rocked. We know this at ALSAC, because we saw him, on stage with his band, performing at our 2018 National Training Meeting. One of the songs they played was a band original, written by Corbin. It was about life and cancer, and included a line about St. Jude.
It's the best place, he sang, that you never wanted to be.
That was Corbin — lead singer, guitar player, incredible spirit and a dear friend who endured unthinkable hardships with such grace. Think of it: rhabdomyosarcoma at age 3, followed by 12 healthy years, then osteosarcoma at 15, another recovery, followed by lymphoma and leukemia at 17.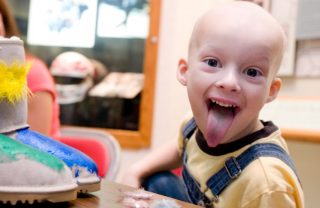 At 18, knowing his time was limited, he did what he'd always done: He made his days count. He spent time with friends and family. He enrolled in college, and got a job in the field of law, this young man who dreamed of becoming a defense attorney. He visited his favorite place, the mountains of Colorado.
"He said he didn't know how many days he had left, but he would live them with purpose," his mother, Heather, said.
And so must we. Live with purpose. Work with purpose. Because for all the progress we've made on Danny's dream, we've yet to fully realize it.
Saving four children in five with cancer means there's one we're still not saving.
The one.
And the one has a name, a personality, a spirit, and so much potential. The one plays guitar or loves to paint. The one is a runner. The one is still learning to crawl.
Danny Thomas talked about a time when no child would die in the dawn of life. I like to think the crucial word in that sentence is dawn, because that's when it all begins, the start of a life full of possibilities. That's what St. Jude does, what it has always done. When St. Jude saves a child, it makes a life — a lifetime — possible.
Imagine what else Corbin could have, would have, accomplished. Corbin, who was wise beyond his years and had grace for the ages. Corbin, who laughed and loved and played a mean guitar. Corbin, who in death has so much to teach us all about living, full out, with faith, verve and purpose.
This is why we do what we do. This is why you support us every step of the way. Because we're on one of the great missions in human history. We're not there yet. But we'll make it. Because we have to.
For Corbin, and for all the ones who slip too soon from our grasp.
Richard C. Shadyac Jr. is President and CEO of American Lebanese Syrian Associated Charities, the fundraising and awareness organization for St. Jude Children's Research Hospital.