Keeping a focus on childhood cancer

April 03, 2020 • 3 min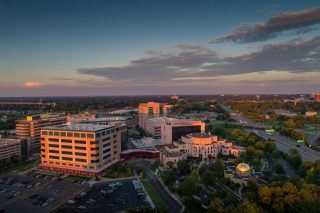 I consider myself fortunate to have been introduced to a young, budding high school basketball star who by the time his three-year treatment protocol was completed at St. Jude Children's Research Hospital had evolved into a writer and musician.
That was several years ago, an eternity it seems now, before most of us knew anything about COVID-19 and certainly before social distancing re-engineered our lives. Back before we were focused on flattening the curve and shortages of N-95 masks and PPE's in many places.
But amid all these new worries I can't stop thinking about Nick, now, happily, a healthy college student. While in treatment for leukemia, he wrote a song – 'Tag You're It' – that should have powerful new meaning for us all in the midst of this unprecedented public health challenge.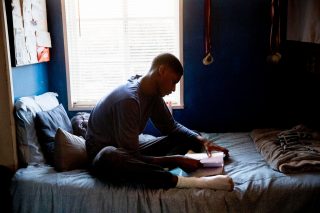 "You think because I've got the mask, I'm the one who could get you sick," Nick said, remembering his days in treatment that inspired the song. "But in reality, my ANC (Absolute Neutrophil Count, a reflection of the body's ability to fight infections) is so low, if you touch me, you're going to get me sick. I could die."
"So it was like a game of tag. You think I'm trying to get you, but I'm trying to stay away from you."
It's fair to say we're all feeling a lot more vulnerable these days. But can you imagine facing cancer at the same time? Suddenly, with this new reality, Nick's words seem so much more insightful and personal to me.
For all the worry and hardship COVID-19 brings, and it's impossible to underestimate its impact, we can't lose sight of a somber fact: cancer remains the leading cause of death by disease of children in the U.S. It was true when Danny Thomas opened our doors in 1962. And it's sadly true today even after five-plus decades of remarkable progress led by St. Jude and so generously supported by you.
So as we face the public health and economic consequences of COVID-19, we cannot waver in our promise to thousands of families who depend on us no matter what else we are facing. They are, like Nick, the vulnerable kids behind those masks whose situations are only complicated by the challenge of COVID-19.
It's been so heartening to see the flood of photos from patient families safely sheltering at home like the rest of us. Keeping up with their homework via video conferences with teachers; playing safely outside; and one even learning to drive while his neighborhood streets are abnormally quiet. And, especially practicing acts of kindness to others, including those in the name of precious Arianna.
As the mom of St. Jude patient Olivia puts it, "Life is different right now, but we are focusing on making the most of the change of pace and family time, and we are hoping and praying that everyone else will stay home, too."
The only trip away from the house for little Olivia now: visits to St. Jude. Because cancer hasn't taken time off to let the spread of the coronavirus slow.
If you're able, I hope you'll continue to help as we fulfill our promise to Olivia, to Nick and so many more young people like them.
Richard C. Shadyac Jr. is President and CEO of American Lebanese Syrian Associated Charities, the fundraising and awareness organization for St. Jude Children's Research Hospital.