On Founders Day, we celebrate hope and thousands of lives saved
Maintaining
St. Jude

is no small task, and we thank you for all you've done since 1962.

January 29, 2021 • 2 min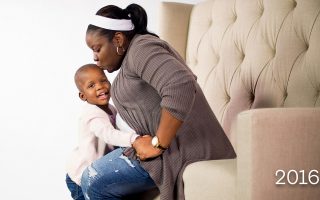 Simone and Ricardo sat in their car outside a doctor's office in 2015 unsure of where to go or what to do next.
They'd just come from inside where they learned their precious daughter had rhabdomyosarcoma, a cancer of the soft tissue. They were told they'd be responsible for purchasing the chemotherapy drugs in advance — an enormous expense, if the medicine was available at all — to be taken to the hospital.
They were in the first of what Simone says were the four phases of their cancer journey: Doubt.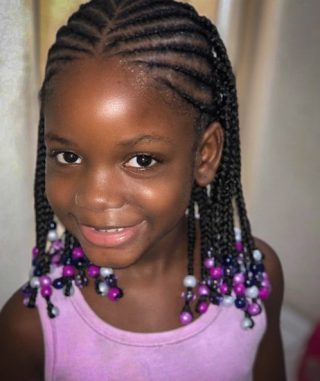 In the backseat, Azalea didn't understand cancer or doubt. She smiled and carried on the way 2-year-olds will.
What would you do in such a situation? Drive home? To the bank? To church or a family member's house?
Azalea's parents were lost in doubt and hopelessness. And then the phone rang. It might as well have been a call from 53 years in the past. It might as well have been Danny Thomas himself on the other end, saying, "… it took your hearts and your loving minds and your generous souls to make this fabulous dream come true," just as he'd said to a crowd of 9,000 on Feb. 4, 1962, the day he opened St. Jude Children's Research Hospital.
This was their dream come true. Their pediatric oncologist was on the phone telling them they had been referred to St. Jude, and the St. Jude team was asking, "How soon can you get here?" Simone and Ricardo, with Azalea in the backseat laughing, now knew where to go.
Simone said, "That phone ringing brought us to phase two in our journey: Hope." Within days, they were on a plane to Memphis.
Simone knew about St. Jude from television. But she and Ricardo didn't know St. Jude. So they walked into St. Jude with the deed to their home and car, prepared to pay whatever it took to save their daughter.
Of course, it cost nothing. It never has. No family has received a bill from St. Jude for treatment, travel, housing or food since that day in 1962 because we believe all a family should worry about is helping their child live.
It's one reason we celebrate Founders Day. Azalea is another — the last two phases of the family's journey were Faith and Success — because today she is a happy, healthy 7-year-old. And there are tens of thousands more reasons around the world to celebrate, kids and families who have been given a second chance at life. But we also can never forget the precious lives lost. We still have much more work to do, together.
But today, at least, millions of reasons to celebrate, really, if you count all of the donors, supporters and volunteers. And we do. Every last one of you are part of the St. Jude family, just as Danny Thomas intended. He said, on that opening day in 1962, "Now that it's done, we have the small task of maintaining it for life…"
For the life of Azalea and thousands of others, and for the ones we've lost, from all of us at ALSAC and St. Jude, thank you for supporting our mission.
Read Azalea's story here.