St. Jude

cancer survivor Hayley Arceneaux offers hope to us all as part of Inspiration4 crew
Former patient and current employee will be along for the ride of her life on historic flight orbiting Earth.

February 25, 2021 • 2 min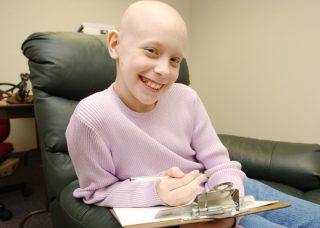 An early visit to NASA had Hayley Arceneaux dreaming of the stars and of one day being part of a mission to space. But then another mission — one born from an entertainer in the previous century — entered her life and changed its trajectory.
At just 10 years old, Hayley was diagnosed with osteosarcoma. Cancer, in this case in her left femur, has a way not of dashing dreams, but altering them. The dream becomes to stay alive. And then, to live.
Hayley was brought to St. Jude Children's Research Hospital for chemotherapy, limb-sparing surgery and physical therapy. Her mom, Colleen, said, "They have given my child the opportunity of a lifetime — an opportunity to have a lifetime."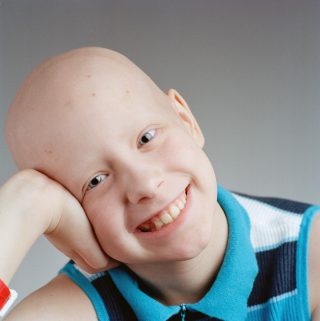 Hers has become a life of giving back. Today, Hayley is a physician assistant at St. Jude, a front-line worker helping save lives alongside the very doctors who helped save her own.
And tomorrow? Well, tomorrow she'll be a space explorer with the first all-civilian mission to space.
In the ledgers of history, it's these firsts that carry all of humanity along for the adventure. Think of Neil Armstrong's first steps on the moon, of families around the world gathered around television sets to witness, and the imagination that mission sparked.
In such moments are sweeping proclamations of the human spirit triumphing over doubt, over norms, over fear. But there's something else — the unity we embrace in these moments. And isn't that what we crave now more than anything? A connectivity to our neighbors?
Jared Isaacman, founder of St. Jude partner Shift4 Payments and leader of Inspiration4, has generously offered the aptly named "Hope" seat to a St. Jude ambassador. And in that seat will be Hayley, whose very story carries with it all the elements of hope and humanity.
The Inspiration4 mission was announced to the public on Feb 1. It was 19 years to the day Hayley, fighting for her life, first came to St. Jude with her family. By the end of the year, she'll be a member of the first all-civilian mission into space. How's that for inspiration? How's that for hope?
Jared wanted to go to space, but he wanted purpose behind the mission. Hayley's mom wanted her daughter to have a chance at a lifetime. It's been a lifetime lived with purpose. Hayley said of working at St. Jude, "It's very important for me that patients who are here now and patients who will be here in the future receive as much hope and as much love as I did, if not more."
We thank Jared and Inspiration4 for giving Hayley the opportunity of a lifetime. We thank Hayley for taking us all along on the adventure.