Even as survival rates rise, we won't stop until no child — anywhere — dies in the dawn of life
Advancements in research over 60 years have impacted childhood cancer patients the world over. A new study from St. Jude underscores our commitment to improving healthcare outcomes.

March 04, 2022 • 2 min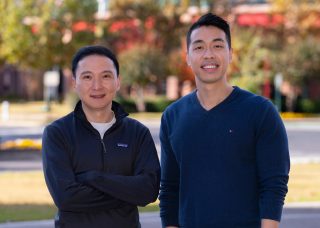 Little more than 50 years ago, a child diagnosed with acute lymphoblastic leukemia (ALL), the most common type of childhood cancer in the world, was not expected to survive. In fact, only four out of 100 children would survive.
Parents were told to celebrate half birthdays and Christmas in July. Doctors were told not to treat those patients, to instead let them die in peace.
Danny Thomas knew there had to be a better way. When he opened St. Jude Children's Research Hospital 60 years ago, he said, "We're going to begin with leukemia and, by God's grace after defeating it, go on to other diseases."
Six decades later and the survival rate for ALL is 94 percent at St. Jude. The majority of kids diagnosed will go on to live long and happy lives.
But the finish line has not been reached because the tragic truth is that one in five kids diagnosed with cancer still die from the disease in this country. In low- and middle-income countries, four out of five dies.
The finish line, as Danny dreamed it, is when no child dies in the dawn of life.
No child. Anywhere.
So when a physician in Singapore saw patients in his clinic were not responding as well to a common chemotherapy medicine as those in the U.S. and Europe, he knew something more could be done. These were patients of Chinese, Malaysian and Indian descent suffering liver toxicity and other life-threatening side effects.
Something more had to be done. And he knew St. Jude could help find the answer.
Nine-thousand miles away from his home clinic, Dr. Shawn Lee, working in the lab of Jun J. Yang, PhD, at St. Jude, found that genetic ancestry plays a significant role in how kids respond to treatment for ALL. By working with a diverse cohort of researchers and patients from all over the world, it was proven that some patients don't fare as well to standard treatments because their ancestry makes them prone to more high-risk subtypes of the disease. Their bodies respond to and metabolize commonly used chemotherapy drugs differently.
The study released by St. Jude last month is the culmination of research conducted with the same pioneering and innovative spirit that has guided St. Jude over the past 60 years and led to the world-changing announcement in 1970 that leukemia could no longer be considered incurable.
That announcement made the healthcare community sit up and take notice. It changed treatment regimens for kids everywhere. It changed the dreams of parents who thought their dreams were over.
But we won't rest until no child — anywhere — dies from cancer.
So we keep at it.
Because of your support, St. Jude researchers have made, and will continue to make, discoveries that change the landscape of catastrophic pediatric disease care and treatment. As we look back in gratitude on 60 years of advances, we must look forward and work together to ensure the advances never stop. The children of the world are counting on all of us.