An unacceptable outcome
Twenty percent of U.S. children with cancer still do not survive their disease; it drives us

September 04, 2020 • 2 min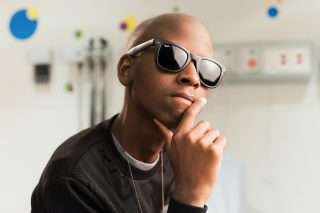 Adam was 16 years old. He was enjoying the summer of his life, filled with vacations, rafting trips and the freedoms of a first summer with a driver's license.
Nick was 14. He'd just been recognized as one of the top basketball players his age in the nation and had an eye on major college basketball.
Vivian was 12; two weeks before her milestone 13th birthday.
Markell was 10 and living out the life of a preteen boy – sports, video games, friends and family.
Tayde was the youngest, just 7, just beginning to dream of the future in her native Mexico.
But in an instant, these normal, hopeful childhood moments changed – dramatically and forever – with three devastating words: "You have cancer."
Maybe Vivian put it best, "It shattered my world."
Each came to St. Jude Children's Research Hospital for treatment. From Mexico, from Louisiana, from our home state of Tennessee. They came because they needed the specialized care St. Jude provides, and because St. Jude gave them the best opportunity to survive. Treatments invented at St. Jude have helped push the overall childhood cancer survival rate from 20 percent when it opened in 1962, to 80 percent today.
Four out of five of these precious kids survived.
One did not. Statistically, that's where we are despite the enormous advances.
Four will survive.
One will not.
Do you need to know if it was Adam, who was allergic to his chemotherapy and needed a special treatment that cost $30,000 a dose?
Or Nick, who walked hundreds of laps on his hospital floor, attempting to stay in basketball shape?
Or Vivian, who needed 12 surgeries on her leg?
Or Markell, who the night before having his leg amputated in an attempt to stop his cancer from spreading was thinking about his mom, how she didn't have a lot of money, how shoes only came in pairs?
Or Tayde, whose cancer came back two more times after she beat it the first time?
It's wildly encouraging to see so many advances in treating childhood cancer. But the stats still haunt us.
Four will survive. One will not.
It shattered our hearts to lose beautiful Markell (shown in the photo above). Losing him – or any child – is unacceptable because they are so much more than stats. They're precious souls, blossoming personalities, each of them, who have so much hope and promise and life ahead of them.
It's why St. Jude can't stop – won't stop – until five in five survive so they can grow up and thrive like Adam, Vivian, Tayde and Nick.
It's why we need your continued help.
One child is too many.
Richard C. Shadyac Jr. is President and CEO of American Lebanese Syrian Associated Charities, the fundraising and awareness organization for St. Jude Children's Research Hospital.