St. Jude

scientists make prestigious list of Highly Cited Researchers
Thirteen scientists working in laboratories and clinics at
St. Jude

Children's Research Hospital have been named to a prestigious list of "Highly Cited Researchers."

November 17, 2021 • 2 min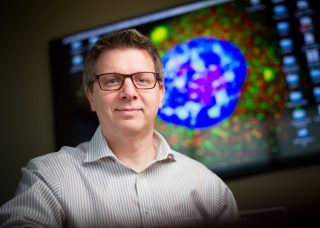 Thirteen scientists working in laboratories and clinics at St. Jude Children's Research Hospital have been named to a prestigious list of "Highly Cited Researchers," a key measure that shows their work has impact far beyond the research campus in Memphis.
The 2021 list of Highly Cited Researchers reflects how often scientists' published research is mentioned by other investigators. The list is based on articles and studies published between 2010 and 2020 that ranked in the top 1 percent by citations for their field and publication year in the Web of Science citation index. The 2021 list features researchers in more than 70 countries representing 21 fields of science and social sciences.
The 2021 list includes St. Jude researchers working in nine departments and research centers.
Among those cited is Dr. J. Paul Taylor, who leads the Pediatric Translational Neuroscience Initiative (PTNI), where he and his colleagues leverage the newest science to develop novel therapies that help seriously ill children living with neurological disorders, many of which remain largely mysterious. Dr. Taylor has identified a "huge unmet need" to continue to study, explore and develop treatments "for the majority of these disorders where no effective treatments are currently available."
"Knowing that our work is being read, shared and used by the world's scientific community is certainly gratifying, and is why we publish," said Dr. Taylor, who is chair of the St. Jude Cell and Molecular Biology department. "Sharing knowledge is how we will propel scientific discoveries forward."
Among scientists, being cited is about more than just bragging rights. Citations carry influence and can change the trajectory of researchers' work by drastically increasing who sees the work, said Rebecca Tweedell, Ph.D. She is laboratory operations manager of Dr. Thirumala-Devi Kanneganti, another highly cited researcher.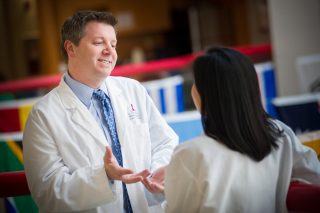 Tweedell explained that when people cite or refer to a researcher's work or findings in top tier journals, other scientists read it too, and then might have the opportunity to build on the findings. Exposure in those journals can also reach large-market media outlets, helping the work can gain recognition and support among the general public.
St. Jude researchers on the 2021 list of Highly Cited Researchers are:
• Kelly Caudle, Pharm.D., Ph.D., Pharmaceutical Sciences
• Hongbo Chi, Ph.D., Immunology
• David Ellison, M.D., Ph.D., Pathology chair
• William E. Evans, Pharm.D., Pharmaceutical Science
• Douglas Green, Ph.D., Immunology chair
• Thirumala-Devi Kanneganti, Ph.D., Immunology vice-chair
• Charles Mullighan, M.B.B.S. (Hons), M.D., Pathology
• Geoffrey Neale, Ph.D., Hartwell Center,
• Ching-Hon Pui, M.D., Oncology chair
• J. Paul Taylor, M.D., Ph.D., Cell and Molecular Biology chair
• Shengdar Tsai, Ph.D., Hematology
• Peter Vogel, D.V.M., Ph.D., Advanced Histology Core
• Richard Webby, Ph.D., Infectious Diseases
The analysis for the list was done by researchers at the Institute for Scientific Information at Clarivate, a London firm that publishes the Highly Cited Researchers list each year.