Study at
St. Jude

discovers a way that could keep soft tissue cancer from returning
Results offer a promising lead for how researchers could find new ways to prevent relapses of other types of solid tumor cancers in kids

March 30, 2023 • 3 min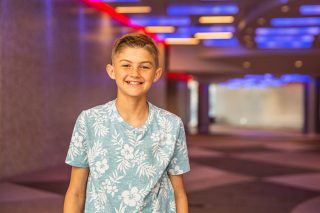 The first signs of Calvin's cancer emerged after a family bike ride one summer. His mother Tiffany noticed a bump on his back, and his right leg was swollen. A CT scan and biopsy found stage IV rhabdomyosarcoma, a cancer of the soft tissue.
Calvin was 10 and had tumor growth in multiple places, including his pelvis, hip, stomach and lung. Doctors in Nebraska referred the family to St. Jude Children's Research Hospital, more than 900 miles from their hometown.
At St. Jude, Calvin underwent nearly 18 months of treatment that included chemotherapy, photon radiation and proton radiation. It was a tough protocol, but successful. He returned home, cancer free, in December 2019 wishing for snow — and got it.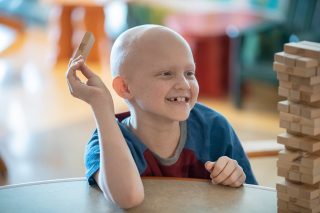 But just months later, in the summer of 2020, scans revealed Calvin's cancer had returned.
It was a devastating setback — the kind that doctors and scientists at St. Jude are working hard to prevent.
Cancer recurrence like Calvin's is a major barrier to improving outcomes in children with solid tumors. It was the driving force behind a recent study led by doctors and scientists at St. Jude that identified the rare cells that survive conventional treatment and cause relapse in patients with a subtype of rhabdomyosarcoma.
"I think that every oncologist has had a patient who responded great to therapy, only to have their cancer return months or years later. It's a heartbreaking experience," said Anand Patel, MD, PhD, an instructor with the Department of Oncology at St. Jude and an author of the recent study.
The study is a result of intensive ongoing efforts at St. Jude to develop ways to more effectively kill those few cells that remain after treatment to improve survival for the roughly 400 children who are diagnosed with rhabdomyosarcoma each year in the United States.
"Prior to this study, we didn't know how some cells survive and continue to grow after treatment," said Michael Dyer, PhD, the corresponding author of the study and co-founder of the Childhood Solid Tumor Network at St. Jude. He called the results of the study published last spring "exciting and impactful."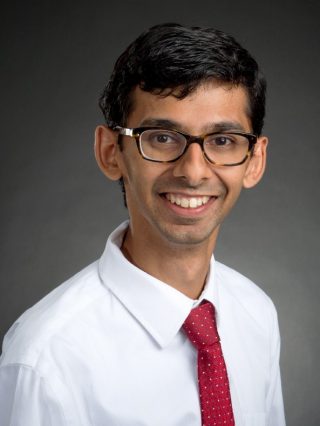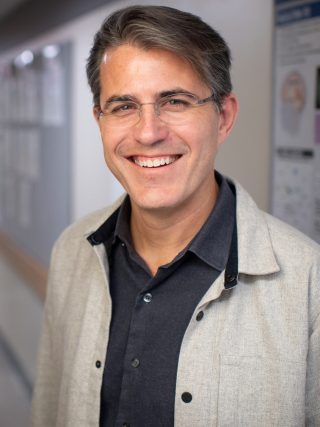 Revolutionary science
In that study, St. Jude doctors and scientists used new single-cell sequencing technologies, which have revolutionized cancer biology over the last five years.
These new techniques allowed researchers to study individual cells within a tumor and gave the team an unprecedented amount of information about how tumors are structured, Patel said.
"We, as a field, have struggled to find safe and effective therapies for children with high-risk solid tumors, particularly sarcomas," Patel said.
As a result, therapy and outcomes for these children haven't significantly changed in over 30 years, he said.
"We need new strategies to help these children. I hope that our work can point towards a new approach," Patel said.
Patel and his colleagues found three different types of cells that mimic different stages of muscle development. Scientists then used experimental models that were generated from tissue samples of 18 rhabdomyosarcoma patients to start charting what happens to tumor cells as they are exposed to chemotherapy.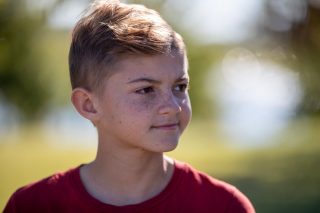 They found one of the three cell types was resistant to chemotherapy, and these cells seemed to have the same unique patterns of signaling activity. So, Patel and his team repurposed drugs often used for lung cancer and combined them with traditional chemotherapy for rhabdomyosarcoma. That innovative combination killed the cells that caused recurrence of the soft tissue cancer, a promising lead that is changing the way doctors approach cancer treatment.
"Our study shows that, with the right combination of patient samples, experimental models, and technology, we can understand what happened to these patients. With this understanding, we can improve therapies," Patel said.
Broad implications
Dyer and Patel believe the recurrence of cancer due to a small amount of cancer cells that survive treatment is a common mechanism across solid tumors, so they are ramping up efforts to tackle this challenge more broadly.
Instead of just focusing on drugs that reduce the total size of the tumor, doctors and researchers also need to consider any residual cells that may survive treatment, Dyer said.
"We call this new approach 'total clonal therapy' because it focuses on eliminating all the clones of cells with particular emphasis on the rare clones that we previously didn't know were the culprits leading to disease recurrence," he said.
Research like this provides hope to patients like Calvin, who is now 14 and thriving after his relapse two years ago. Last summer he was in Orlando, Florida, posing happily next to a 10.5-foot-tall, 12,000-pound Monster Jam® truck decorated with his art titled "Emoji Strong."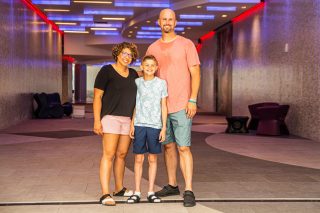 Looking back at their cancer journey, Calvin's mother Tiffany said, "We had no idea what we were up against. No idea. We just knew that St. Jude was the best place. They have the best doctors and had the best options.
"We didn't hesitate to come," she said, "At all."