Therapy developed by researchers at
St. Jude

significantly improves cure rates among neuroblastoma patients
"Remarkable" results show survival for high-risk neuroblastoma patients increased from 51 percent to 74 percent, according to a study published by
St. Jude

researchers this week

December 09, 2021 • 3 min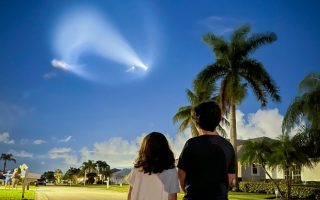 A therapy developed at St. Jude Children's Research Hospital has increased survival rates by more than 20 percentage points for children with high-risk neuroblastoma.
The treatment includes a novel monoclonal antibody manufactured on the St. Jude campus.
Neuroblastoma is a cancer of immature nerve cells in the sympathetic nervous system. Survival rates for the high-risk form of neuroblastoma had been at 51 percent for a decade. But the chemoimmunotherapy developed in the labs and clinics at St. Jude bumped three-year survival to 74 percent. That's encouraging news for the roughly 700 children diagnosed with neuroblastoma each year in the U.S., many of them under 5 years old.
"This is really exciting for me as an oncologist," said Sara M. Federico, MD, a St. Jude faculty member and senior author of the study. "When I came to St. Jude to do my fellowship… if a new patient came in with high-risk neuroblastoma and they asked what the cure rate was, the answer was about 30 percent, and that of course was unacceptable.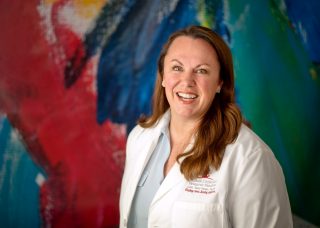 "By the time my fellowship ended (in 2011) it was 51 percent, but here we are 10 years after my fellowship and we are seeing a big jump, where we have a three-year event-free survival rate of 74 percent. It's remarkable," she said.
The study findings were published in the Journal of Clinical Oncology.
"I have never seen results like this in high-risk patients," said Wayne Furman, MD, a St. Jude faculty member who led the study and has cared for patients with neuroblastoma for more than 30 years. "This is the best result published to date for patients with high-risk neuroblastoma, period."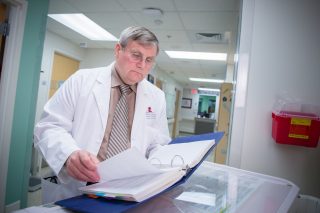 The chemoimmunotherapy described in the study could become standard treatment for patients with high-risk disease, Furman said, if the findings are confirmed in a larger, multi-center clinical trial.
Neuroblastoma commonly grows on young adrenal glands over the kidneys, dodging recognition by the immune system and growing unchecked. But the monoclonal antibody manufactured on the St. Jude campus and used in a clinical trial serving 64 patients was designed to seek out an antigen called GD2 found on neuroblastoma cells. The antibody binds to GD2 and flags neuroblastoma cells so the immune system can find and destroy them.
Treatment for neuroblastoma is grueling with high-dose chemotherapy, radiation, surgery and bone marrow transplants — and even that's not enough to wipe it out for patients with a high-risk form that has spread. But the new monoclonal antibody therapy given at the beginning and end of treatment along with other medicines is showing hopeful improvement for these patients.
This therapy could also show promise in treatment of osteosarcoma, Ewing sarcoma and in adult malignancies like melanoma and certain lung cancers, whose cells also present with GD2.
"The future steps are to validate these results and to build on it. What else can we do to make this therapy more effective?" Federico said.
The encouraging results of the trials remind Federico of a picture she saw of a neuroblastoma patient of hers, Slater.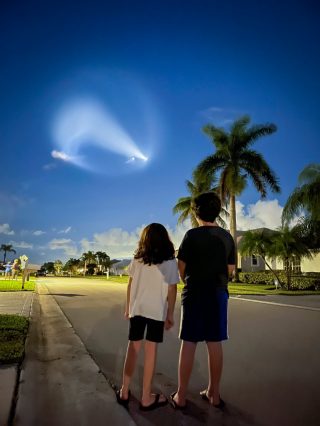 It's one of him standing next to his big brother on a street in front of their Florida home watching the Inspiration4 space mission launch into orbit earlier this year. Three years ago, Slater had been too weak to walk when he and his family first sought help from St. Jude in 2018 after he was diagnosed with Stage IV neuroblastoma. And this year, here he was, standing strong and dreaming of space travel after receiving the monoclonal antibody treatment Federico and her colleagues had been developing and studying.
"What is the limit? There are no limits. Just seeing him standing in the street watching a cancer survivor blast off into space. It just shows you there are no limits to what we can achieve," Federico said. "That photo just sums up my motivation."