Foundation partners across the world join
St. Jude

Global Alliance
The aim is to improve worldwide survival rates so there is no difference based on where a child grows up.

February 15, 2023 • 13 min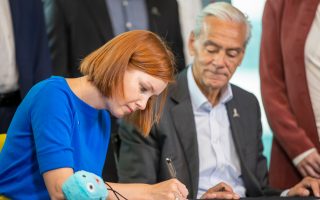 For the first time, 15 international fundraising foundations have joined the St. Jude Global Alliance.
The Alliance is an international collaboration that brings together foundations and institutions dedicated to the shared vision of improving access to quality healthcare and increasing survival rates for children with cancer and other catastrophic diseases with a specific focus on low- and middle-income countries.
Before this decision by the St. Jude ad hoc Global Executive Committee, only medical institutions officially joined the Alliance.
This change opens a new door for foundation partners to access international networking, educational opportunities and the chance to work together on the globally shared mission of St. Jude: Finding cures, saving children.
The new partner foundations are in Armenia, Chile, Haiti, India, Lebanon, Mexico, Moldova, Mongolia, Morocco, Poland, South Africa, Ukraine, Uruguay, Zambia and Zimbabwe.
"Where a child is born should not dictate their health destiny — but that is the reality faced by far too many kids and families around the world. We are delighted and humbled to see these mission-driven organizations join the St. Jude Global Alliance as part of a concerted effort to address global healthcare inequities for children with catastrophic diseases," said Richard C. Shadyac Jr., president and CEO of ALSAC, the fundraising and awareness organization for St. Jude Children's Research Hospital.
"The alliance is a truly international movement of clinicians, researchers, fundraisers and marketers from all corners of the world each doing their part to ensure that every child, no matter where they live, has a better chance to survive."
This long-awaited inclusion aligns with the global outreach strategy of ALSAC and further facilitates the global collaboration of hospitals and fundraising organizations to advance the St. Jude Global mission.
Children's Cancer Center of Lebanon, a long-time St. Jude and ALSAC collaborator, is one of the first members.
"Like (St. Jude founder) Danny Thomas, we believe that no child should die in the dawn of life, and for that, despite all the challenges over the past 20 years, the Children's Cancer Center of Lebanon remains committed to its mission and its longstanding partnership with St. Jude and ALSAC; today through the Global Alliance, for children with cancer everywhere," said Dr. Cesar Bassim, foundation chairman from 2019-2022.
Now, in the United States, more than four out of five children survive cancer. But in many low- and middle-income countries, the reverse is true: Fewer than one in five will live.
The aim is to improve worldwide survival rates so there is no difference based on where a child grows up.
Launched in 2018, St. Jude Global is committed to reducing global disparities in access to care through the development of comprehensive initiatives in capacity building, education and research across seven regions. To that end, by fiscal year 2024, St. Jude will increase its spending on global programs to $100 million.
In March 2018, St. Jude became the first and only World Health Organization Collaborating Centre for Childhood Cancer. In partnership with WHO, St. Jude launched the Global Initiative for Childhood Cancer, which has a goal to raise the survival rate of six of the most common types of childhood cancer from 20 percent to 60 percent by the end of this decade.
In addition, St. Jude is making a six-year, $200 million investment to launch the Global Platform for Access to Childhood Cancer Medicines, which initially will provide medicines at no cost to participating countries.. It's estimated that the program could impact 120,000 children.
"Foundations have always been a critical part of the global effort in caring for children with cancer and other catastrophic diseases, and their families," said Dr. Carlos Rodriguez-Galindo, director of St. Jude Global. Since the launch of the St. Jude Global Alliance, we have looked for a day when foundations may formally be a part, as they have always been in our hearts and mission. I am so pleased to see the foundations officially joining the Alliance as we work towards our shared vision."
St. Jude proudly welcomes these new international fundraising foundations into the Global Alliance:
Armenia
City of Smile Foundation was created to support children and young adults through the age of 25 who have been diagnosed with various cancers and blood disorders in Armenia. The foundation covers the cost of treatment and provides meals while children are being treated at the Pediatric Cancer and Blood Disorders Center. City of Smile also works to strengthen health systems in the country and establish standards and guidelines to improve patient care. The organization raises awareness to help reduce stigma about cancer, promotes screening and prevention efforts and encourages funding research.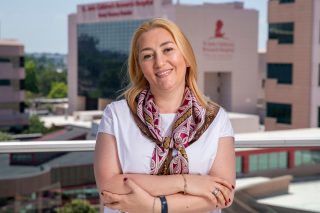 "For a small country like Armenia and for a comparatively new foundation, it was a great honor and privilege for us to be one of the first ones to join St. Jude Global Alliance," said Ester Demirtshyan, executive director of City of Smile Foundation. "Our joint mission is to ensure that every child with cancer should have proper care and treatment no matter where they live. This platform allows all of us to connect, to work with each other and to learn from each other."
For more information about City of Smile foundation, visit cityofsmile.org.
Chile
Fundación Nuestros Hijos was created in 1991 to support children and adolescents with cancer in Chile whose families were disadvantaged. The idea came from a group of fathers and mothers of childhood cancer patients who sought to replicate the care model their children received at St. Jude. Much of the medical treatment for pediatric cancer is covered by the state, though other services are not. That is where the foundation steps in to help families. The foundation also built a rehabilitation center, unique in Chile, that is supporting children throughout the country and inspiring organizations across Latin America. The design was inspired by St. Jude.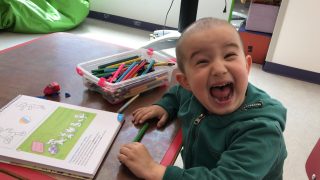 "This alliance is a very important achievement for Fundación Nuestros Hijos, since St. Jude … has collaborated with significant advances in the survival and quality of life of children with cancer around the world," said Dr. Marcela Zubieta, president and founder. "We have much more to learn, day by day, from this comprehensive support model. More than 30 years ago, we were inspired by the experience we had treating our children in this wonderful institution that showed us that cancer is a curable disease if we join together to achieve it."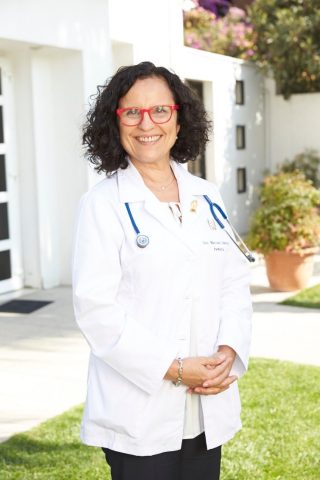 For more information about Fundación Nuestros Hijos foundation, visit fnh.cl.
Haiti
Fondation Haitïenne Anti-Cancer Infantile, the only foundation of its kind in Haiti, was created to help families better care for their children with cancer. The organization works to raise awareness about early detection and treatment of childhood cancer. FHACI also works with government authorities, and regional and international organizations such as the World Health Organization, regarding the importance of prioritizing childhood cancer and adequately funding the National Plan for the Prevention and Management of Childhood Cancer.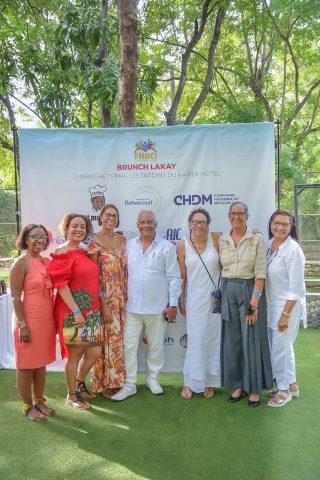 "Over the past few years, the relationship with St. Jude through ALSAC has grown stronger," said Jean- Robert Brutus MD, MPH, and the foundation's president. "The FHACI council understands that the alliance … will allow the foundation to develop, giving it the opportunity to benefit from the sharing of experience with other foundations and possibly their technological know-how. The potential benefits … pave the way for sharing opportunities to enable participation in collaborative activities that are dedicated to transforming global child health."
For more information about Fondation Haitïenne Anti Cancer Infantile, visit fhaci.org.
India
CanKids-KidsCan, founded in 2004 and a member of the Indian Cancer Society, raises funds in support of pediatric cancer in the region and impacts roughly 30 percent of diagnosed patients in the country. The scope of services includes public awareness, a blood bank, government advocacy, housing, meals, palliative care, patient and family education, medicine, social work and transportation. The foundation also funds research and innovation, and currently pays the rent for 11 patient housing facilities or 80 rooms.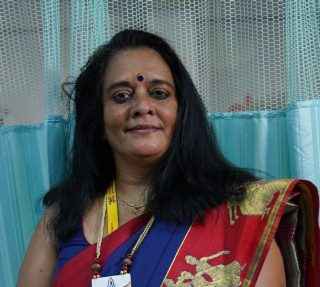 "We have a shared vision of improving access to quality care and increasing survival rates of children with cancer," said Poonam Bagai, a cancer survivor, patient advocate, and founder and chairman of Cankids. "We acknowledge and are grateful to St. Jude Global for the vital role it has played in truly moving the needle when it comes to making childhood cancer a priority, in turn enabling us to advocate for national and state level plans for childhood cancer in India and for this to be a child and health priority. … India accounts for a large percentage of the world's childhood cancer incidence each year. We hope that our efforts, backed by the support of the Alliance, will make an impact in the Asia Pacific region and worldwide."
For more information about CanKids KidsCan foundation, visit cankidsindia.org.
Lebanon
Children's Cancer Center of Lebanon was founded in January 2000 based on an agreement with St. Jude Children's Research Hospital. Two years later, the CCCL opened its doors in the capital city of Beirut, inspired by the operational design at St. Jude. It was the first-ever comprehensive care center dedicated to children with cancer in Lebanon. Not only did it provide quality multidisciplinary treatment and care, but also offered psychosocial support, palliative care, awareness and education: all this without any cost to patient families, including many who are refugees. In 20 years, almost 5,000 children have been supported from all over Lebanon and the Arab region; fundraising and awareness efforts have expanded to reach the biggest Arab capitals and the world through the Lebanese diaspora on every continent.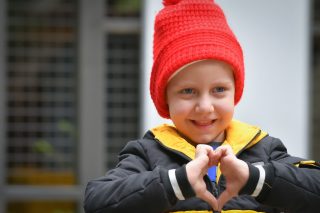 "We, at the Children's Cancer Center of Lebanon, believe that cancer is best addressed together; and our membership in the St. Jude and ALSAC Global Alliance emphasizes our longstanding partnership and leadership in service of children with cancer in the Arab region and beyond," said Hana Chaar Choueib, CCCL general manager.
For more information about Children's Cancer Center of Lebanon foundation, visit cccl.org.lb.
Mexico
Casa de la Amistad para Niños con Cáncer is committed to raising the survival rates of low-income children and adolescents suffering from cancer in Mexico. The foundation supports the 30 percent of children treated by the Mexican public health sector and collaborates with 27 hospitals. The organization raises awareness about early detection and provides comprehensive and complementary support so children can receive the immediate treatment they need. Casa de la Amistad also works to prevent abandonment of treatment through educational, emotional, and nutritional support as well as assistance with transportation and lodging.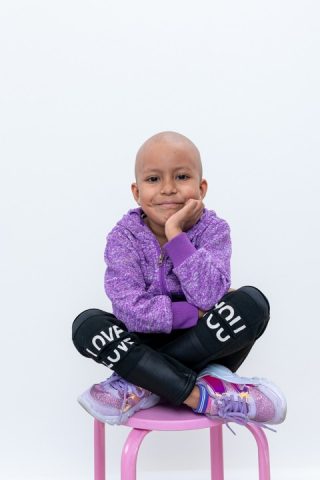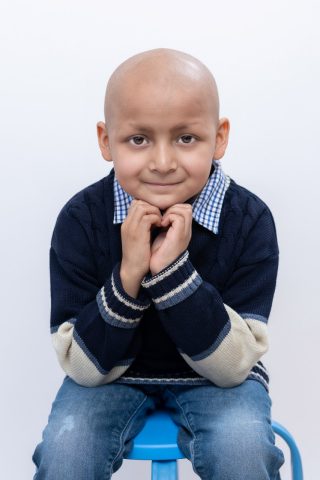 "The Alliance with St. Jude allows us to further institutionalize ourselves," said Leonardo Arana,
general director of Casa de la Amistad. "It has helped us establish better planning methods, share best procurement practices, and support us through training with their experts. It positions us as a benchmark institution in child and adolescent cancer care in Mexico. It is definitely an Alliance that generates value for Casa de la Amistad."
For more information about Casa de la Amistad foundation, visit casadelaamistad.org.mx.
Moldova
Founded in 2007, Life without Leukemia is the only organization in Moldova that advocates for the right of every child with cancer to have quality medical care. The organization raises awareness about prevention, treatment and services available for children with cancer. Life Without Leukemia has helped with the procurement of medical equipment and training of specialists. And in 2021, its campaign called "I Want to Be Treated at Home in Moldova" successfully lobbied the Ministry of Health to procure a flow cytometer, a medical machine that analyzes cells – the first one in the country.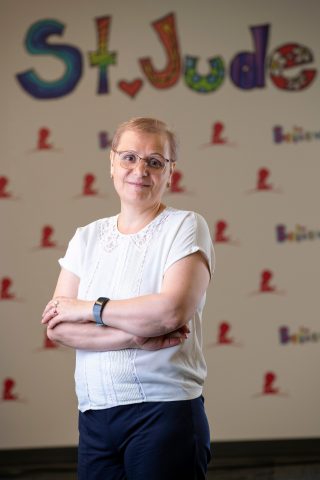 "Admission of Life Without Leukemia as a partner of the St. Jude Global Alliance is a remarkable step up," said Natalia Vilcu, president of the foundation. "We are particularly proud to be among the first foundations that received the invitation to join the Global Alliance. From now on, Life Without Leukemia will have a much stronger support on its way to achieve the goal of helping the children with cancer from Moldova to receive quality treatment at home."
For more information about Viata fara Leucemie foundation, visit viatafaraleucemie.md.
Mongolia
Since 2014, the National Cancer Council (NCC) in Ulaanbaatar, Mongolia has been helping patients and families with cancer. Government health policies cover most cancer treatments there, but because there are only two treatment facilities in this vast nation, housing and transportation for patients and families are essential. This is where NCC steps in. Also essential is educating the public about the signs of pediatric cancer and how to get help. About 120 children are treated each year, and although bone marrow transplants are not available in Mongolia, there is a 70% survival rate. NCC is working to establish government health policy changes for more comprehensive pediatric cancer care.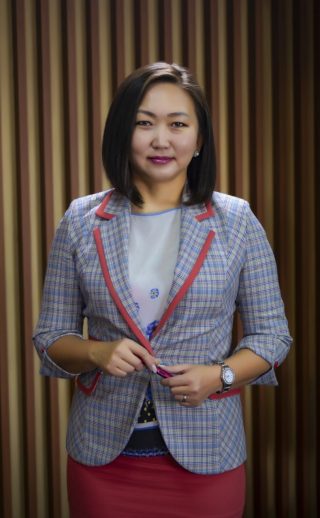 "Joining the St. Jude Global Alliance … is (an) historic event for our foundation. We are so proud to be part of the global community and contribute to the global commitment to save children's lives," said Tsegi Batmunkh, founder of the National Cancer Council Mongolia.
For more information about National Cancer Council foundation, visit cancercouncilmongolia.mn.
Morocco
L'Association L'Avenir — The Association of the Future — was founded in 1986 to purchase much needed pediatric cancer medications for children in Morocco. In a country the size of California, with coasts on both the Atlantic Ocean and Mediterranean Sea, L'Avenir runs a school for patients in treatment, provides housing, transportation, meals, blood bank services and more for patients and their families. Morocco has been involved with St. Jude international outreach since the 1990s and because of this partnership, has raised survival rates from 20 percent to 70 percent, and dropped abandonment rates from 40 percent to 0 percent.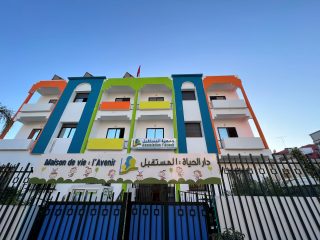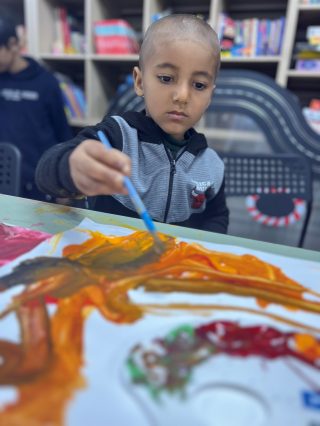 "After being present at the foundation of the Global Alliance and realizing the large opportunities of sharing experiences, stories, medical issues, achievements and results, between all members, on behalf of the Association L'Avenir, I can say that it's a great experience to be part of," said Fatma Chraïbi, vice president of L'Avenir Association. "In fact, we are expecting more involvement from each part and hoping for very active and positive reactions."
For more information about l'Avenir foundation, visit associationlavenir.ma.
Poland
Founded in 2009, Herosi Foundation translates to "Heroes" Foundation. For many years, Herosi has provided psychosocial support and more recently has helped children obtain treatment by covering the cost of chemotherapy and other targeted treatments not reimbursed by the government. Initially, the organization covered medicines for the first month. But in 2022, Herosi extended the program to two months and hopes to add another month this year. The foundation has also made several significant investments in equipment, including a surgical laser.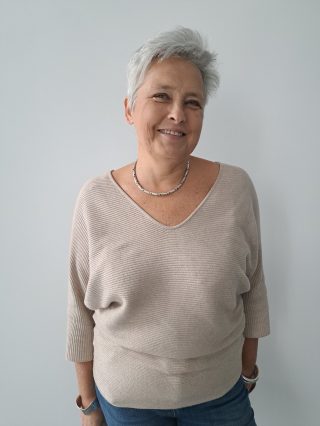 "Becoming an official partner to the Global Alliance is a dream come true for Herosi Foundation and a very important moment," said Malgorzata Dutkiewicz, Herosi's director. "Joining forces with other strong, highly recognized institutions and organizations which all are working towards the same mutual goal to support pediatric cancer and saving children's lives is priceless. Herosi Foundation is not a big organization in structure, yet we are big in heart and action. And by becoming a member of the Global Alliance, we feel even more empowered and (can) allow ourselves not only to have big visions but believe that we can achieve them together."
For more information about Herosi Foundation foundation, visit herosi.eu.
South Africa
CHOC Childhood Cancer Foundation, founded in 1979, supports the well-being of children and teenagers diagnosed with cancer or life-threatening blood disorders, and their families. The foundation aims to save lives through early detection and comprehensive support programs. CHOC has 13 home-away-from-home facilities close to specialized treatment centers across South Africa to house out-of-town patients and a parent or caregiver during lengthy treatment stays. CHOC also provides transportation to low-income families who live far from treatment centers, psychosocial support, basic necessities such as care bags, food parcels, and bereavement support. Since 2011, CHOC has worked to increase awareness of the early warning signs of cancer and demystify myths and stigma in communities.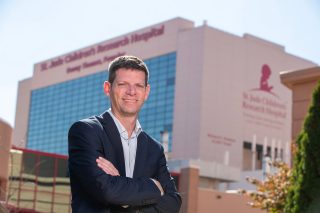 "CHOC Childhood Foundation South Africa is humbled to have been invited to join St. Jude Global Alliance," said Hedley Lewis, chief executive officer. "This opportunity opens doors for mentorship and capacity building, which will enhance our support to patients who are under childhood cancer treatment in South Africa."
For more information about CHOC Childhood Cancer Foundation foundation, visit choc.org.za.
Ukraine
Tabletochki Charity Foundation is the largest Ukrainian non-profit organization helping children with cancer at every stage of treatment. The organization also supports systemic changes in pediatric cancer services in the country. Beginning in 2014, Tabletochki advocated for the launch of unrelated bone marrow transplants in Ukraine. And in 2020, this procedure was made available for children in their home country. The foundation was also the first in Ukraine to launch a professional development program for medical personnel involved in pediatric cancer treatment. More than 400 doctors, nurses, and laboratory technicians have improved their clinical and soft skills. Tabletochki was part of the SAFER Ukraine effort organized by St. Jude to evacuate hundreds of children with cancer after Russia invaded last year.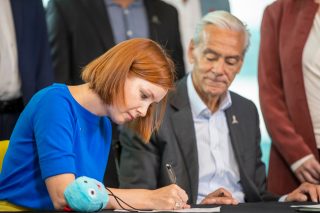 "Every Ukrainian child with cancer will benefit from Tabletochki's membership in the St. Jude Global Alliance because it powerfully strengthens us on our way toward a future where no Ukrainian kid dies of cancer," said Olya Kudinenko, founder and chairwoman of the board. "Since 2011, we have been working to improve the pediatric cancer service in Ukraine. We put efforts into advocating systemic changes, making Ukrainian hospitals world-class centers for cancer treatment, and providing medical personnel with access to continuous professional development. St. Jude Global Alliance membership amplifies our opportunities in capacity building and program development projects. It also allows us to engage in global cancer research and access the best world expertise and knowledge."
For more information about Tabletochki foundation, visit tabletochki.org.
Uruguay
The mission of Fundación Perez Scremini is to guarantee personalized hemato-oncology treatment for every Uruguayan child or adolescent who needs it. The organization's goal is to provide the best treatment and psycho-social support free of charge. In 2017, the organization opened Our Hospital Home (Nuestro Hogar Hospitalario) to receive families from the interior of the country, as well as a molecular biology laboratory. In June 2021, an extension and remodeling of the hospitalization sector was completed.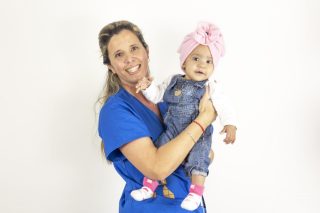 "There are no geographical limits, no religious or ethnic barriers," said Dr. Ney Castillo, the organization's founder. "In the Global Alliance, we help each other. We want to reach each of the children with cancer in the world."
For more information about Fundación Perez Scremini foundation, visit perezscremini.org.
Zambia
The pediatric cancer landscape in Zambia is an example of why the St. Jude Global initiative was created. With survival rates hovering at 10 percent, and an estimated 2,000 suspected new cases a year, only 170 children are treated at the one pediatric oncology unit in the country, which was established in 2016. Kayula Childhood Cancer Foundation (KCCF), established in 2012, does what it can to help children survive. It provides housing, transportation and meals for up to 15 patients and caregivers at a time. Treatment abandonment rates are around 45 percent because many believe that cancer is not survivable. Educating the public and raising awareness are a large part of KCCF's mission, but with 70 languages spoken in Zambia, this is daunting. KCCF has no online donation system because of complicated banking systems and struggles to find corporate sponsors due to lack of interest in pediatric cancer. HIV, malaria and tuberculosis are still chronic in this country, making pediatric cancer a low priority.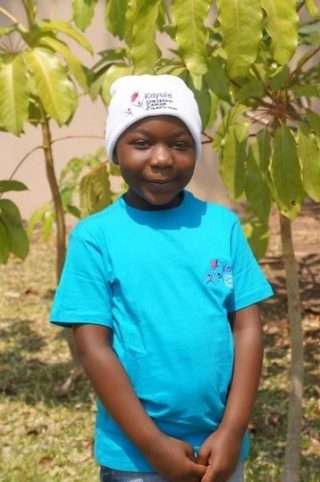 "Partnership with St Jude Global has been a significant milestone achieved, a life changing experience for KCCF! We are thankful for their guidance and assistance in our fight against childhood cancer," said Mumba W. Sata, KCCF founder.
For more information about Kayula Childhood Cancer Foundation foundation, visit kayulachildcancer.org.
Zimbabwe
Founded in 2009, KidzCan – Zimbabwe is the only pediatric cancer non-profit in the country. The foundation provides case management, advocacy and clinical care, including funding for chemotherapy drugs, blood and blood products, CT and MRI scans, transportation allowances and prosthetics. KidzCan also conducts early detection and awareness workshops and campaigns, an important aspect of the organization's mission because 60 percent of patients diagnosed present in late stages. The foundation furnishes the children's ward at the hospital. KidzCan also advocates for subsidized private, specialized medical services and for pediatric oncology services within the public health system.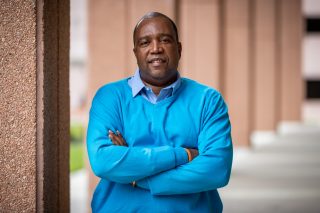 "To us at KidzCan Zimbabwe, St. Jude is the prototype of a hospital, centre of excellence and treasury that provides us with inspiration through the provision of the ideal when it comes to childhood cancer treatment," said Daniel Mckenzie, KidzCan Zimbabwe Executive Director. "ALSAC's tutelage in capacity building has empowered us with tools to make this ideal a reality in our context, and in the last four years has resulted in growth, strength and capacity of the brand through the application of these tools learnt as a global partner."
For more information about Children's Cancer Relief - KidzCan foundation, visit kidzcanzimbabwe.org.