Charity ultrarunner plans 1,000-kilometer run to benefit children with cancer on two continents
Two global foundation partners host fundraisers across two continents for kids with cancer

September 19, 2022 • 4 min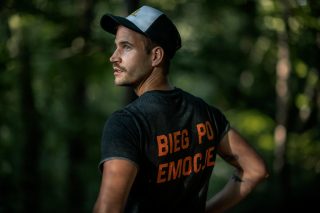 When Szymon Makuch, a charity ultrarunner, starts his 1,000-kilometer run through the three highest mountain ranges in the world, he'll carry with him the prayers, good wishes and hopes of children with cancer in two countries across two continents.
The run – through the Hindu Kush, Karakoram and Himalayan mountain ranges in northern Pakistan – will last roughly 22 days. It will be the world's first attempt to cover the route from the small mountain town of Chitral east through Gilgit and Skardu to Naran. That's more than 620 miles.
Adrian Dmoch, an award-winning Polish filmmaker, will follow Szymon to document the expedition.
But the run is Szymon's alone.
"I am taking on this challenging run, in support of cancer patients as I believe their journey is as difficult as this rough terrain," he said.
The expedition will benefit charities in two countries that share neither culture nor language but are bound by the mission to serve children with cancer. They're connected only through St. Jude Children's Research Hospital's Global Alliance, a program that aims to increase survival rates of children with cancer and other catastrophic diseases worldwide.
It's the first time ALSAC, the fundraising and awareness organization for St. Jude, has helped global partners who are facilitating simultaneous fundraising campaigns across continents.
Herosi Foundation in Poland aims to raise $150,000 for a high-tech microscope to be used during oncological surgeries to improve the quality of procedures. The Indus Hospital & Health Network in Pakistan hopes to raise enough money to cover 1,000 pediatric chemotherapy sessions. 1,000 sessions for Szymon's 1,000-kilometer run.
Within the Global Alliance, St. Jude Children's Research Hospital provides training for international clinical staff, shares cutting-edge research, and helps strengthen partner health systems to enable them to help even more children with the kind of care those with cancer require. And ALSAC helps the international foundations that support those clinics by teaching them best practices for how to raise money themselves.
What makes the run unprecedented is that Herosi Foundation in Warsaw, Poland — with three full-time staff members — collaborated with Indus Hospital & Health Network — Pakistan's largest free healthcare network in the private sector. Through its international work, the St. Jude Global Alliance has helped foster such connections between groups that share the same generosity of spirit, the same belief that cancer does not wait.
The idea for the run came to Karolina Bauer shortly after she started as a fundraising specialist last year for Herosi. Szymon is friends with Karolina's husband. Both are avid runners, and Szymon was looking for a big cause for his fourth charity ultrarun.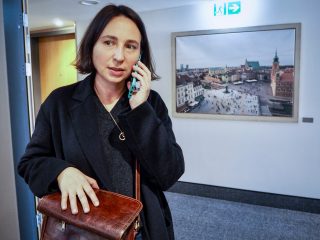 Karolina and her boss brought the idea to ALSAC. Wherever Szymon was running — if there was a Global Alliance foundation partner — Herosi wanted to collaborate. But they needed ALSAC's help as they learned to maximize the opportunity and raise money to help more kids.
"It was not only the run that we could benefit from," Karolina said. "… It was to connect, to get everyone involved, to have as many people to listen to us as possible saying that he is doing something incredible.
"I feel like the world is that small — like a handkerchief. There are kids everywhere. …Look at their faces. Their diseases are exactly the same."
Szymon decided on Pakistan in September. That's Childhood Cancer Awareness Month around the world.
When Afifa Batool, deputy general manager marketing and communications at Indus, received the first email with an offer to collaborate, she was thrilled.
"There are so many people who are facing exactly the same issue, exactly the same challenge, exactly the same love and care they want to give to these kids. …And that is where I felt that if it was not for St. Jude, we would not have been able to (connect) with Szymon, maybe, or even the Polish teams."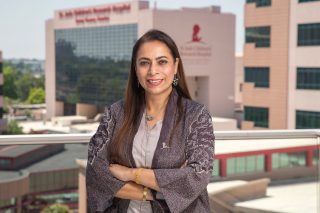 But in February, when Russia invaded Ukraine, Herosi put plans on hold.
Herosi spent months coordinating the evacuation of hundreds of children with cancer through St. Jude's SAFER Ukraine effort — a worldwide collaboration of governments, Non-Government Organizations (NGOs) and Global Alliance members — to move pediatric cancer patients to safety and continued care in other countries.
With children safely receiving treatment in Europe and North America, planning resumed. But then in July, historic floods left one-third of Pakistan under water. More than 1,000 people have died, and infrastructure has been demolished.
Still, everyone was determined to continue.
"We work for an organization that is always inundated with critical catastrophe situations," Afifa said.
"When you meet people from other countries and talk about a common cause, I think your hearts just touch each other's hearts," she added. "So, we know that we are all striving in the same way."
As Szymon runs higher in elevation — from 4,500 feet to 15,000 feet — he'll move from 80 degrees to freezing temperatures with biting wind. He'll carry a backpack with clothes, water and dry food. As he gets his rhythm, he'll think about children with cancer. And how their journeys are hard, too. Their lives are at stake, he knows. They'll push him on.
Szymon's route will stretch through the majestic glacier land of Baltistan, along a trail with breathtaking views of K2 and Broad Peak near Skardu, towards Nanga Parbat by the famous Karakoram Highway, and over the Batogah Pass to Naran, where the run will end.
But Szymon's run won't be the end.
"This is the beginning," he said.
For Szymon, for international collaboration, for the hopes of every child with cancer across the world.
For more information about the Herosi Foundation in Poland, visit http://herosi.eu.
For more information about the Indus Hospital and Health Network in Pakistan, visit https://indushospital.org.pk/karakorun-2022.
To follow along Szymon's run, visit https://www.instagram.com/charityultrarunner/.
For more information about filmmaker Adrian Dmoch, visit https://adriandmoch.com/about.