Caleb's Cause
St. Jude

childhood cancer survivor wants to improve healthcare in his native Bahamas

May 14, 2020 • 3 min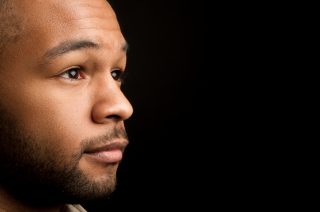 Caleb's early childhood in the Bahamas was the stuff of a subtropical dream: Fishing with his dad, playing on gleaming beaches, splashing in the azure water and enjoying time with his large, extended family.
But there's one aspect of island life that wasn't so idyllic – his ordeal with cancer.
Caleb was 5 when he started experiencing chills, nausea and joint pain. The conditions persisted for months after doctors initially dismissed them as growing pains.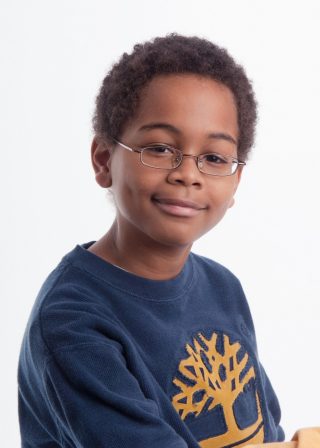 It wasn't until his family stopped in Miami en route home from a trip to Canada that the symptoms were properly sorted out. By then he was so sick with a fever and headache his family skipped the final flight home and took him to a hospital.
After a doctor detected swollen lymph nodes on his neck, a biopsy confirmed Caleb had stage IV acute lymphoblastic leukemia. Doctors told the family they had to deal with it quickly because of the late diagnosis and the aggressive nature of the boy's blood cancer.
"I had about two weeks to live," Caleb said.
The diagnosis led Caleb and his family to St. Jude Children's Research Hospital, where he was cured through a three-year treatment protocol. The experience instilled in him not just a love for St. Jude, but a determination to someday help bring its level of care to his home islands and the nearby Caribbean region.
Appreciating 'what I was ... saved for'
Now a 21-year-old college student, Caleb still misses the Bahamas – the beaches, the food, the people and the weather. Especially the weather.
"Whenever it's cold, actually whenever the temperature drops below 60 degrees, I always wish I was back home," he said.
The youngest of seven children, Caleb actually was born in Fort Lauderdale, Florida, before his family returned to Freeport, Grand Bahama, where his father owned an automotive business.
Although he's visited often, Caleb hasn't lived in the Bahamas since he was whisked to Memphis for treatment at St. Jude. Faced with potential costs that would've soared into six figures elsewhere, his family was especially grateful to be free from bills for treatment and other support provided by St. Jude.
Ask Caleb about his main memories at the hospital, and he'll talk about superhero carnivals in the ALSAC/Danny Thomas Pavilion and a multicultural mix of kids so diverse that he initially thought St. Jude was strictly for international patients.
Caleb celebrated both his ninth birthday and his No More Chemo party on the same day. He and other patients and family members in the Medicine Room enjoyed cake along with the confetti.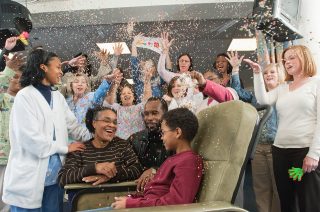 Instead of returning to the Bahamas after treatment, however, Caleb decided to stay in Memphis, where he attended elementary, middle and high school, and excelled in sports.
"I only came to Memphis to get treated at St. Jude, so once I was done I technically had the choice to move back and continue the normal life I should have had there. But the more I thought about it, the more I had started to connect with the friends I met at school, the friends I met at the hospital," he said.
"I started to appreciate what I was given, and saved for."
Caleb traveled with his mom as she spoke to groups, telling his cancer story and promoting St. Jude. While a student at the University of Memphis, he's also been working as an intern with ALSAC, serving now with the youth and community engagement team trying to "raise our brand and raise our awareness to kids my age," he said.
He's majoring in health sciences with a concentration in healthcare leadership, with plans to become an administrator or executive, perhaps at St. Jude. "I'd love to come back and work at the hospital."
But he has a longer-term goal in mind, as well. And it stems from his scary brush with cancer so many years ago.
Improving cancer treatment
Caleb is focused on seeing kids in the Bahamas and the Caribbean have access to the kind of cancer treatment available in affluent, developed countries like the U.S.
Although the healthcare system is adequate for a wide array of medical conditions, the region lags somewhat in diagnostic imaging and other technologies, he said.
"The biggest focus in the Caribbean is tourism and trades," Caleb said.
He's become a big proponent of the St. Jude Global initiative. Launched two years ago, it's a $100 million effort to improve the treatment of childhood cancer in low- and middle-income countries, where survival rates are much lower than in affluent nations and where many kids die without even being diagnosed.
"Hopefully with the major and the degree I can help get that progressed even further."