As Elaina undergoes treatment for a second tumor,
St. Jude

is a constant
Six-year-old Elaina has a genetic condition that pre-disposes her to cancer throughout her life. For families like hers,
St. Jude

is a lifeline of continuing care.

January 07, 2022 • 2 min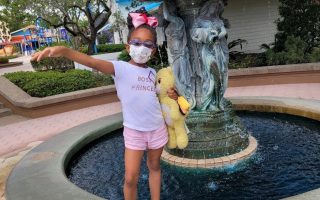 Attitude is everything.
Just look at Elaina. She loves to sing, dance, compete in pageants. Yet at nearly 2 years old, diagnosed with optic pathway glioma, she underwent a year of chemotherapy at St. Jude Children's Research Hospital, and needed leg braces to walk. Now 6, she is active, outgoing, and receiving chemotherapy again, for a new tumor in her brain.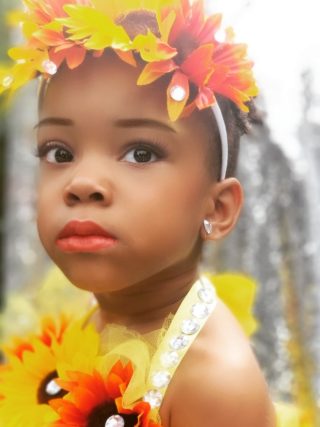 Her mom, Fatima, takes pride in "how free-spirited she is, even being on chemo."
But that's no accident. Fatima sets the tone for how they approach this.
When Elaina was diagnosed in August 2016 and referred to St. Jude, Fatima said, "I didn't think I would be the one to come here. I didn't think that my daughter would be affected by this disease." But not only did Elaina have optic pathway glioma, the root cause was neurofibromatosis type 1, a genetic mutation of a tumor-suppressing gene. This condition puts Elaina at increased risk of developing several types of cancer. And it means doctors at St. Jude will be a consistent part of Elaina's childhood, monitoring her as she grows to make sure that if disease should strike again, she gets the care she needs.
It's scary. But Fatima is not ruled by fear. "You know how people are always thinking of the what if?" she said. "I don't think of the what if. I think of what is now. Because I can't live off of what if. So I live for today. We're going to keep positive. Even though it's been a very bumpy road, we are definitely hanging in there."
It helps to know that St. Jude will continue to monitor Elaina, and to step in with treatment when needed — like now.
"They don't bill us for anything. They provide us with housing, they provide us with food and care, they reimburse us for travel. It helps."
Currently, Elaina is able to undergo her chemotherapy at home in Pennsylvania and return to St. Jude every three to four months for scans and to meet with her care team. The assurance that St. Jude has Elaina's care covered helps make the time in between a little more normal. That means staying present and carving out time for family fun. Because positivity is powerful.