FedEx
St. Jude

Championship: 18th hole marks end of emotional trek for

St. Jude

cancer survivor
For years, Will Patton's parents have been synching his yearly checkup visits to
St. Jude

Children's Research Hospital with the PGA TOUR stop in Memphis.

August 09, 2022 • 5 min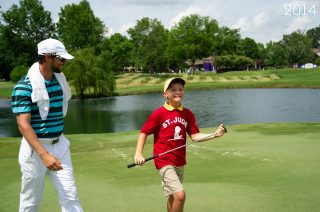 The kid's seen it all at TPC Southwind golf club in Memphis. Heck, Will Patton practically grew up here.
For years, his parents have been synching his yearly checkup visits to St. Jude Children's Research Hospital with the PGA TOUR stop here. There's no golf course Will of Louisiana loves more. There's almost no place more storied for him than this one.
And how is it that a kid from Bayou Country could fall in love with a golf course in Memphis?
Being a kid of St. Jude has given him opportunities through the FedEx St. Jude Championship to spend time with the players he admires. Or maybe the word is "possibilities." St. Jude has given him possibilities.
So many of them, not stopping at golf.
Sunday on the 18th green at the FedEx St. Jude Championship, the 18-year-old will serve as an honorary pin flag caddy representing St. Jude. His last regular St. Jude appointment takes place a few days later.
It's been a sometimes tough, often magical journey to get to 18. And Will has lived to tell the tale.
Will's mom, Jennifer Patton, a pediatric nurse practitioner, saw little brown birthmarks, called café au lait spots, on Will when he was a newborn and realized he might have neurofibromatosis. Sure enough, he did.
The condition predisposed him to benign and malignant tumor growth. Some people who have it do just fine and might go their entire lives without a tumor forming.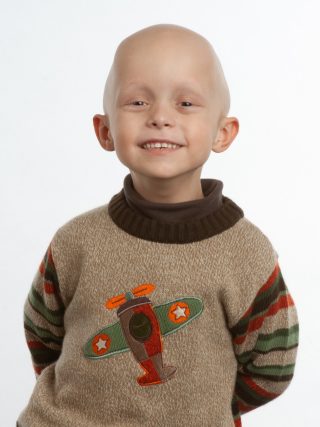 But one day in 2008, Jennifer noticed what looked like a hernia on 4-year-old Will when she was putting him into the tub. She took him to a pediatric surgeon, who performed an operation to remove it the next week.
Four days later, Jennifer and her husband, Wayne, got a call from the surgeon. He told them the final pathology had come back, and Will hadn't had a hernia after all. He had a malignant rhabdomyosarcoma, an aggressive soft-tissue tumor that can arise virtually anywhere in the body.
At the pediatric clinic where she'd worked for years, she'd seen patients who'd been treated at St. Jude. They came to her with thick medical binders. The binders contained detailed, lifesaving notes, with an inventory of all the care the child had received at St. Jude over the course of many months or even years, that got added to regularly.
"St. Jude's notes were always so good," said Jennifer. "They sent out something from their weekly tumor board meetings, and they would give us all kinds of good feedback."
"If my child should ever have cancer,…" she would start the sentence in her head and let it trail off.
So when Will was diagnosed, she and Wayne already knew where they wanted to go.
At St. Jude, doctors performed a second surgery, removing the entire tumor. Will also underwent six months of intense chemotherapy, which meant being separated from his older brother, Luke.
"I don't remember much," said Will. "But I do remember hair falling in my mask and being annoying, or the panic I felt when I first went under anesthesia. And all the hours I spent in the medicine room. I was young, so I really didn't understand much. And I was positive because the people at St. Jude are so special. But it's scary, too."
Here Will is today: He graduated salutatorian of his high school class, the recipient of a full scholarship to a college in Louisiana to study biology. He hopes to become a St. Jude oncologist one day.
He's an actor, singer, guitar player, piano player. And a huge golf fan.
"Our dad loves golf, and so do we," said Luke. "If the PGA TOUR is on, our whole family is watching, sometimes on multiple TVs."
Will doesn't often play, but he likes going out with Luke to "supervise" his older brother's golf technique. In a way, Luke explained, they're always making up for the time they lost as kids.

Golf brings people together. It does.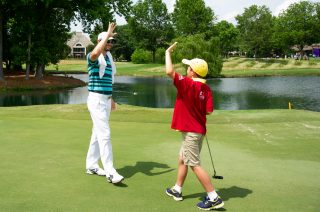 To any doubters, Will's family submits the miracle putt Will holed in 2014 at the PGA TOUR in Memphis during an amateur practice round with Kyle Stanley, who – as the round began – would not break a smile.
"I think Kyle was more focused because he was about to start the real thing where they were keeping score, and he wanted to win," said Jennifer.
When Stanley left the putt 15-feet short, it was up to Will, then 10 years old, to complete it.
Will was not necessarily a strong golfer. But he was a good performer, so he pulled back the putter and did his best.
And he sank it, a 15-footer.
If Will wondered how well he'd done, he had only to look at Stanley's face, transformed.
And what a smile. That pure kind of cheesy grin that shows your gums, and you don't care.

Who could ever forget Kyle Stanley's smile that day?
It changed the energy around them into something mystical and lucky feeling. It lit them all up, gave them all a dose of perspective. To heck with the competitive game to come. This right here was what winning looked like. A pro knows a champ when he sees one.
"The people who were playing with them, the men, just were high fiving," said Jennifer. "It was like it brought joy to all of them.
"The opportunity that St. Jude has not only in fundraising, but also how they involve the children is so special to them. I mean, it's inspiring, not just for them but for everybody."
The 18th green, his 18th year, his last St. Jude appointment – it's kind of overwhelming.
"It's joy emotion," said Jennifer, "but I can easily tear up at the thought of it, really.
"I know they're little butterflies. We have to let them fly. But if I thought we could never go back (to St. Jude), that would make me really sad because it is such a special place."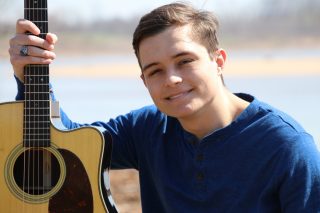 St. Jude has been readying Will for his transition to adulthood. His last two appointments as an active patient have overlapped his first as a participant in the St. Jude LIFE study, which tracks the long-term after-effects of treatment.
He's had more intensive testing on his heart function and strength and agility than would be typical during a regular visit. St. Jude is also helping Will become familiar with his medical chart so he'll be able to talk with his providers and be his own health advocate.
Every five years, he'll return to St. Jude for a workup.
Jennifer has imagined future visits where Will might bring a spouse as his plus one to his St. Jude appointments. "But I told him, 'Your mama is going to want to come, too, so just count on it.'"
It's impossible to say how he'll feel at that moment, when the golf ball tips into the 18th hole, and the sweeping crowd stands and roars its approval. In a text, Will said: "The emotions will be a little different depending on who it is that's winning," with a laughing-crying emoji added.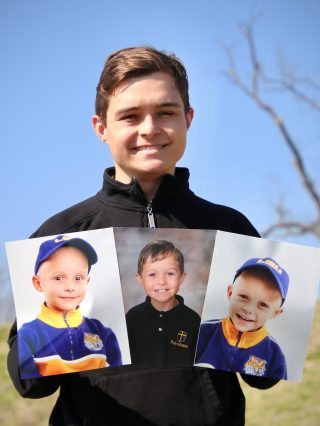 Sam Burns is a family favorite, with his shared ties to Louisiana. Will loves Rory McIlroy and his little daughter, Poppy; and what about Tony Finau, who seems to be on a roll?
"But no matter who wins," said Will, "I'll be happy to see the moment of victory and be reminded of the victory I had years ago and the celebration of completing my last regular checkup."
And that's the wonderful thing about the PGA TOUR stop in Memphis: It's the pro's moment at the final hole, of course, but because this tournament benefits St. Jude, it's the child's moment, too.
The end of a golf tournament. The possibilities of a lifetime.