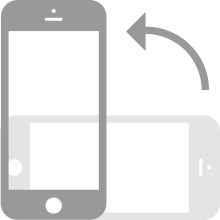 Turn your device to return to the race!
26K runners, 1 cause
Runners lined up for blocks, from FedExForum to Beale Street and beyond. Their reason for participating must have come into focus at the start line when they met 18-year-old Jaxon, treated at St. Jude for a brain tumor. On Saturday, he was more than a survivor — he was a marathoner.
Click for more info on each spot
The start of something beautiful
video 1
Hitting the high notes
Runners came from 50 states and 17 foreign countries, and surely they knew: You can't visit Memphis without hitting Beale Street, home of the blues and, on this day, more than a few Elvi. The St. Jude Memphis Marathon made sweet music of its own Saturday, with 7,241 St. Jude Heroes among the runners during the 20th anniversary year of the fundraising program that's raised more than $140 million.
Click for more info on each spot
Kings and queens of Beale Street
Flowing like Big Muddy
Runners streamed down Riverside Drive during the event's most scenic stretch. The Mississippi River connects the country, with its watershed touching 32 states. Much the same, St. Jude Children's Research Hospital is increasingly connecting the world, with a global initiative aimed at treating children in low- and middle-income countries where pediatric cancer survival rates are lowest.
A cause as mighty as the Mississippi
This may get emotional
As the runners came through the gates of St. Jude, there were cheers, cowbells and The Mighty Electric St. Jude Band playing music to fit the mood — celebratory. Patients, families and caregivers lined the campus streets to show their support. More than a few runners cried tears of joy, having seen, up close and personal, their reason for running. Proclaimed one sign: "I'm alive because of you."
Hands-on helpers
Some of the most serious racers in town didn't run Saturday. Instead, members of the Memphis Runners Track Club were behind the scenes, making this world-class event happen. They joined 4,000 volunteers from all over the city, including two dozen volunteers from Girl Scouts Heart of the South who ran the water station near mile 14 like a well-hydrated machine.
Voluntary acts of kindness
St. Jude

love lives here

Sleeping in Saturday morning? Not on Stonewall Street, where cheers of "The runners are coming!" rang out as police escort motorcycles rolled through the Evergreen neighborhood. The fastest marathoners soon followed, marking the official kick-off for a block party that included music, mimosas and plenty of encouragement for St. Jude runners. It's considered the best neighborhood street on the course for the marathoners.

 
Here comes the neighborhood
Adam goes the distance for
St. Jude
His hips have been rebuilt and his body still reels from more than 1,000 chemotherapy doses, but 21-year-old Adam looked like a million bucks out there running for St. Jude. A million bucks — that's the amount he (with the help of Adam's Army) raised through a series of running and cycling events leading up to the St. Jude Memphis Marathon, as his way of paying back the organization that saved his life.
What. A. Day.
Thousands of individual stories unfolded at the finish line: personal best times and goals met, even if that goal was just crossing the finish line. Former patients who left their cancer in the dust. Bereaved families that gained strength from the outpouring of support. All of them heroes who, collectively, raised more than $12 million for St. Jude.
Personal triumphs, collective good