Football Stars Turn Fundraising Champs for
St. Jude
A team from hospital's hometown runs away with Touchdowns Against Cancer national title.

May 01, 2019 • 3 min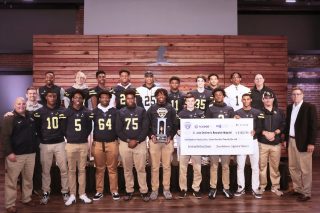 The seeds were sown in study hall. They sprouted at St. Jude Children's Research Hospital.
It sounds more like a parable than a game plan for a football team to win a national championship. But as Lausanne Collegiate School teammates Isaac Weiss and Eric Gray approach high school graduation, they can look back and see that their senior year turned out just how they drew it up.
Lausanne, a Memphis private school and state football powerhouse, raised $21,627 for St. Jude to win the 2018 Touchdowns Against Cancer national championship. The Lynx, whose fundraising total beat the rest of the Top 5 schools combined, were led by seniors Weiss, one of the city's top kickers, and Gray, a three-time winner of the Mr. Football award as the state's top player in his classification.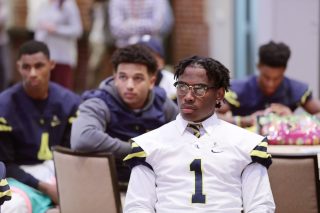 "Being a good football player is half of you," said Gray, who decided to dedicate his season to St. Jude after a study-hall conversation with Weiss. "You've also got to be a good person."
Gray's 41 touchdowns last season raised $3,851. Weiss's kicks accounted for 75 points for Lausanne and $12,306 for St. Jude. The teammates were featured during a pre-game segment on THE NFL TODAY on CBS.