How coloring pages and crayons are giving kids at
St. Jude

a chance

Chili's fundraising campaign hits an astonishing $100 million in support of lifesaving work.

December 15, 2022 • 6 min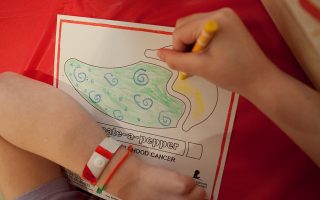 Dharam Rampersad was new to Chili's Grill & Bar in 2002, the assistant manager at a restaurant in Memphis, when he sat down at a table with three others for a meeting.
They were at another Chili's across town, where Shane Turner was the assistant manager, to talk about what they could do to raise money for St. Jude Children's Research Hospital.
It was a cause close to Rampersad and many Chili's team members' hearts. "St. Jude is in our backyard," Rampersad said.
Turner had an idea.
He'd stopped by St. Jude to inquire about volunteer opportunities for Chili's team members. Melissa Lessley of ALSAC, the fundraising and awareness organization for St. Jude, took him on a tour.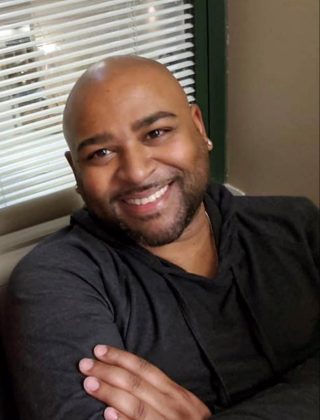 Lessley loved Turner's enthusiasm. She saw an opportunity for the Chili's team to do more. Something bigger.
That's how Chili's signature Create-A-Pepper campaign came to be.
In September, which is National Childhood Cancer Awareness Month, Chili's guests would be offered a coloring page featuring the outline of a chili pepper for a $1 donation to St. Jude. Their artwork would be pinned up on the restaurants' walls and windows.
With seven Chili's restaurants in the Mid-South participating, the goal was to raise $14,000. Turner presented the idea to the managers seated around the table at Chili's that day.
"I remember everybody thought it was the coolest idea ever," Rampersad said. He wasn't so sure.
Crayons and coloring pages? "It was a good-lookin' chili," Rampersad said. But would guests participate?
Turner had no doubts it would work, Rampersad said. He was right.
"It was the parents. It was couples out for date night. It was bar patrons," Rampersad said. "Everybody wanted to do it."
Each of the seven participating restaurants had 3,000 coloring sheets, yet at his restaurant, they ran out, and he'd dash to a copy shop in the middle of a shift to print more.
Some people were true artists, Rampersad said. Others colored the chilis the colors of their favorite sports teams, rainbows and landscapes, and turned them into cartoon characters.
"It just caught on fire," Rampersad said. "Once we got through those first few days, I was a believer."
Still, he never would have imagined what started with coloring pages and crayons would become something so much bigger.
This December, officials from Chili's and ALSAC announced the campaign reached an astonishing $100 million milestone.
Celebrating every moment
The first time Mary Cecile and her husband, Alex, drove with their son to St. Jude in November 2008, they concentrated on finding their way around the large campus, trying hard to tamp down their sadness and fear.
A week earlier, Anthony Lawrence had been diagnosed with a brain tumor and had surgery at a local hospital. Because the tumor was on his brain stem, it could not be completely removed. Anthony Lawrence was referred to St. Jude for treatment.
He spotted the familiar red chili pepper in the lobby of the Chili's Care Center at St. Jude, and happily called out, "Let's eat at Chili's, Mom!"
Anthony Lawrence was almost 6, born in 2002, the same year Chili's began its partnership with St. Jude. He had mistaken the hospital building for a Chili's restaurant, his family's go-to place to eat out.
His parents laughed and, in that moment, life was recognizable again. If they could laugh, they could hope.
Mary Cecile had no idea then that St. Jude depends on donors and corporate partnerships like the one with Chili's to fund the cutting-edge research and world-class care provided to patients. Families never receive a bill from St. Jude for treatment, travel, housing or food – so they can focus on helping their child live.
"I have so much respect and appreciation for everybody who supports St. Jude," Mary Cecile said. "They chose something that really makes a difference in the lives of families."
At the Chili's Care Center, which had opened just the year before, Anthony Lawrence received 33 radiation treatments and underwent three additional surgeries.
"When your child is diagnosed with cancer, your life stops," Mary Cecile said. "Instead of just looking forward to the milestones, you pray that they survive."
So, every positive medical report, every next step was a cause for celebration — and a promise that there could be more. The family celebrated at Chili's not only through treatment, but also in the following years when Anthony Lawrence did well in the middle school spelling bee, or he played the clarinet beautifully in a school band concert.
All the moments they hadn't been sure Anthony Lawrence would get.
'Everyone was on board'
In 2003, the campaign that started at that table in the Chili's in Memphis with just seven restaurants expanded to 52 restaurants and then, in 2004, nationwide, raising $2.6 million.
The support from Chili's corporate office reinforced for Rampersad that he had chosen a great place to work. "They let us come up with this and gave no push back," he said. "Everyone was on board."
Team members were enthusiastic in promoting giving to St. Jude, too.
"It's about that feeling, that I'm a part of something bigger than myself," Rampersad, now a director of operations, said. "To know they are contributing, team members felt empowered. They felt a part of things."
They were making a difference. A bigger difference than they ever imagined.
By 2006, Chili's had raised $5.2 million for St. Jude, when it made a massive commitment: Chili's would raise $50 million over 10 years to build the state-of-the-art Chili's Care Center at St. Jude.
It opened in 2007, the first medical building on the St. Jude campus to bear the name of a corporate partner, which Anthony Lawrence spotted on his first day at St. Jude.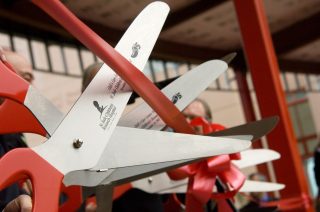 The seven-story, 340,000-square-foot facility houses 21st century imaging and treatment technology and features family-friendly amenities such as comfortable patient rooms and an aquarium.
Chili's fulfilled its $50 million commitment to the Chili's Care Center two years early in 2014.
In 2016, Chili's upped the ante, announcing a six-year, $30 million commitment to support the St. Jude School Program by Chili's, where teachers help patients keep up with schoolwork during treatment.
"Once we realized what we could do," Rampersad said, "we wanted to do more."
Chili's guests were confident in donating to St. Jude. "Everyone knows that that hospital is absolutely amazing with the donations they receive," Rampersad said. Of every dollar donated, 82 cents goes to support treatment, research and future needs of St. Jude.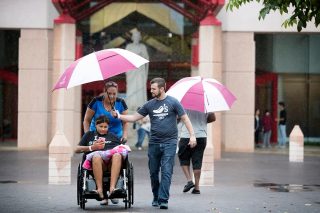 Guests can donate to St. Jude all year long at Chili's through computerized tabletop and online checkouts. One day a year in September during National Childhood Cancer Awareness Month, Chili's donates 100 percent of its profits from sales to St. Jude.
Chili's also is a national sponsor of the St. Jude Walk/Run and the annual St. Jude Thanks and Giving® campaign.
Rampersad's favorite events were when Chili's staff set up grills and serving stations in a grassy area near the hospital and served ribs, burgers, hot dogs and coleslaw to staff, patients and their families, sending food inside to those who couldn't make it outside.
Those were the days when team members saw first-hand the impact of what they were doing for St. Jude. It fueled them to want to do more.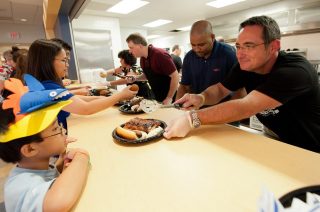 Giving kids of
St. Jude

a chance

Anthony Lawrence and his family most often patronize the Chili's in Memphis closest to their home.

A few of the team members there got to know Anthony Lawrence when he was younger, not because he ordered the same things off the kid's menu — the Little Chicken Crispers or the grilled cheese sandwich — every time, but because he was a patient of St. Jude.

After every meal, his mother would place her hand on Anthony Lawrence and tell team members, "Thank you for saving my son's life."

Mary Cecile feels a connection with those people, like the Chili's team members, who've committed themselves to helping the children of St. Jude. They are ordinary people choosing to do something extraordinary.

"I was just blown away and really grateful that people — individuals and companies — would take the time to get involved and work as a community to help families in need," she said.

Mary Cecile and Alex had immigrated to the States from the Philippines, first to California and then to Memphis for Alex's work. (He works for AutoZone, another corporate partner of St. Jude.)

They had no family here, though the staff at St. Jude and the people who support them feel like that. When she introduces Anthony Lawrence, she tells team members at Chili's, "What you are doing is really great. It's real, and we are grateful."

Anthony Lawrence just turned 20, the same age as Chili's partnership with St. Jude.

He's a student at the University of Memphis, studying human resources management and active in the campus student Catholic organization. This summer, he did mission work in Big Sky, Montana.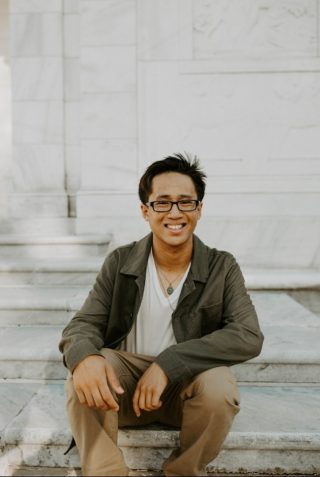 "He's been given the chance to explore his life," Mary Cecile said.
For Rampersad, that's what it is all about. Giving the kids of St. Jude a chance.
Twenty years ago, sitting around the table in that Chili's in Memphis, he never would have imagined that it would all come to this: $100 million raised for St. Jude. Sometimes it's still hard to believe.
Chili's team members' enthusiasm hasn't waned. At a recent conference for general managers, the talk was about how else they could help St. Jude. It's been a lesson in what people can accomplish when they work together.
"When it's a great cause, everyone wants to be a part of it," Rampersad said. "Everyone wants to do more."