"If it wasn't for
St. Jude,

you guys wouldn't be here"
The family of a 1960s era
St. Jude

patient honors their patriarch with Papa's Bear Cubs, a team for

St. Jude

Walk/Run Kansas City

September 13, 2023 • 3 min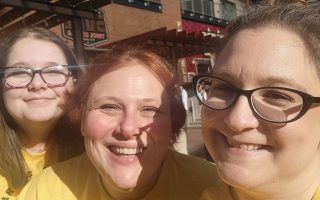 Growing up, Kira Senne's dad never really shared the details of his cancer diagnosis and treatment while still a teen in the 1960s.
Craig St. Clair didn't talk about the original illness that sent him to the doctor, how sick he felt or how scared he was.
Craig did make sure his family knew he was a patient at St. Jude Children's Research Hospital®, where his cancer was cured. The legacy he left behind, a loving and devoted family, would not have happened without St. Jude.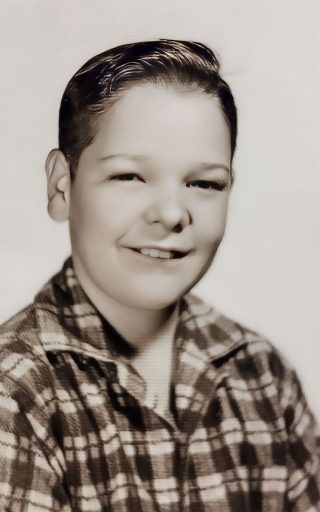 "I've said it to the girls. 'If it wasn't for St. Jude, you guys wouldn't be here.' It is a huge thing for my family. It is a huge thing for me, and it was a huge thing for my dad," Kira said.
Her middle name is Danielle, in honor of St. Jude founder Danny Thomas. Her older daughter is named Alexis Danyelle, keeping the tradition alive.
Craig may have shielded them from the intimate details of his St. Jude journey, but certainly not his love for St. Jude.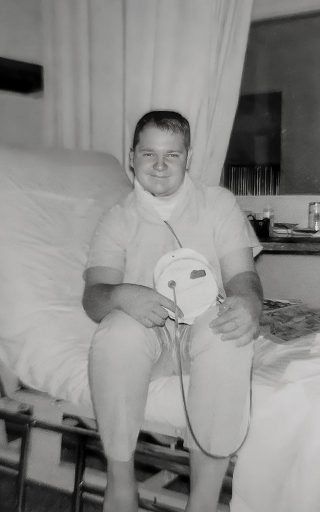 "I know he was super proud and super supportive of what they do," said Rayne McKee, Kira's younger daughter.
Craig's family has always donated to St. Jude and Kira has walked in the St. Jude Walk/Run Kansas City. But after Craig died in 2022, they wanted to do more. That's when "Papa's Bear Cubs" made its debut. Their new team was a way to honor Craig and encourage others to support the St. Jude mission.
Families will never receive a bill from St. Jude for treatment, travel, housing or food – so they can focus on helping their child live. When donors give to St. Jude, they help give children with cancer around the world the chance to live their best lives.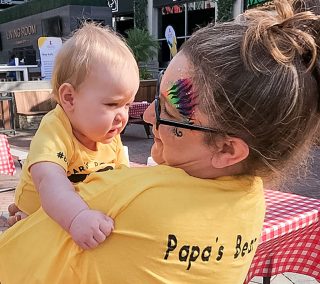 It's a message that should be shared, that the St. Jude commitment to families is real, Kira said.
"Everybody knows somebody who has been helped by St. Jude," she said.
The new team was small, with about eight members, including Kira, her sister, her two daughters and a life-long best friend.
"You have to start somewhere. Things usually start small and grow as you go," Kira said.
Last year, Rayne, now 16, was team captain. She leads the team again this year and has big plans for "Papa's Bear Cubs."
She's gotten commitments from fellow members of her school's color guard to join the team and raise money. The St. Jude Walk/Run Kansas City is Sept. 23, 2023. It's held during Childhood Cancer Awareness Month.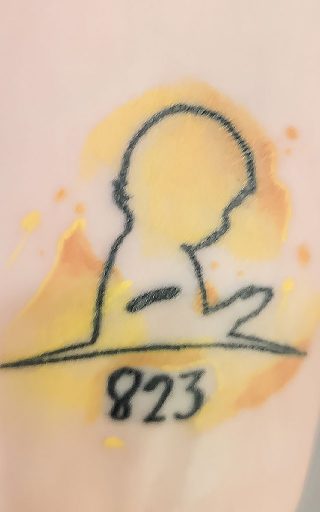 When St. Jude opened in 1962, childhood cancer was largely considered incurable. Since then, St. Jude has helped push the overall survival rate from 20% to more than 80%.
At 15, Craig, a native of Salina, Kansas, was diagnosed with metastatic melanoma and was referred to St. Jude is for treatment. He was patient #823. It was 1968 and the hospital had been open for just six years. (Craig and his mom were in Memphis on April 4, 1968, when Dr. Martin Luther King Jr. was assassinated there.)
After St. Jude, Craig enjoyed an eclectic life. He adopted two of his three children, worked as a paramedic, a substitute teacher, a reserve police officer and a security guard.
"He lived a very good life," Kira said.
Craig, like so many others, regularly returned to St. Jude and was there in 2013 for National Cancer Survivors Day. Kira likes to recall a conversation he had that year with a young patient as they compared patient numbers.
"He said 'I'm telling you, if I can survive, then there's hope for you'," she said.