New York volunteer finds inspiration in his father's 9/11 service
After his father died of cancer, New York City volunteer Kevin Dong was inspired to give his all to help
St. Jude

kids.

January 14, 2021 • 5 min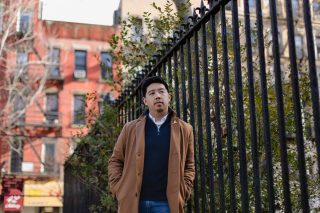 Kevin Dong wants you to see his dad — really see him. Because his dad's life and death motivate his passion for St. Jude Children's Research Hospital.
Picture the telecommunications lineman, wearing his work overalls, clocking in when it's still dark out, climbing up telephone poles or crawling deep underground through dank, unlit tunnels. Taking his lunch wherever he could, even if that meant the work van. A second-generation Chinese immigrant knitting together the city of New York through its telecommunications lines.
Then came 9/11.
His dad volunteered for a work assignment at Ground Zero that lasted three months and involved trudging through toxic debris doing telecommunications clean up.
Then in December 2014, three days before Christmas, after nearly 40 years as a lineman and a couple of years into his retirement, the 64-year-old was diagnosed with stage IV pancreatic cancer.
He died one month later.
Kevin, an operations analyst at New York-based JetBlue Airways, sometimes shares his dad's story with people at St. Jude events because it helps answer the why question: Why do you volunteer?
For years, he's given his time to several nonprofits because he loves to network, but when he went to his first St. Jude event just after his dad died, he felt an instant, deep connection to the mission — and a way to give back that felt personal.
"My dad had 64 good years before being diagnosed with cancer," said Kevin. "These kids are just starting out."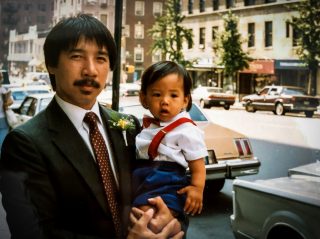 He helped out
One day in early January 2015, Kevin's dad stopped busting his chops about all of his volunteer work.
That's how Kevin knew for sure his dad didn't have long.
"When he was sick and in pain, there were times that I just didn't want to leave his side," said Kevin. "At his apartment on hospice care, I would stay there for five hours straight after work, and…my dad would say, 'How's your volunteer goal? I know you're still working on that.'"
And he would urge Kevin to leave the apartment, stop worrying about taking care of him and keep his promise to help people.
"That was really heart wrenching for me because he used to always be such a jokester about it," said Kevin.
You see, Kevin was always volunteering for nonprofits, happy to do good and fulfill his volunteer hours at JetBlue. The company incentivizes volunteerism and community involvement by letting its Crewmembers redeem their volunteer hours for airfare vouchers that are donated to the non-profits of the Crewmember's choice.
Kevin's time was often booked with dinner events or galas, and his dad, the blue collar, no-fuss guy that he was, used to "bust chops," pretending to be annoyed by all that volunteering and gussying up.
But he did it with a wink. If he messed with you, that meant he cared about you.
When Kevin's dad died, it was as if a candle had been snuffed, and the world lost its meaning for a moment for Kevin and his sister.
At his dad's wake and in the weeks afterward, people from his dad's neighborhood in Chinatown shared stories of his kindnesses, such as helping out elderly people with small tasks, lending a hand to the mom and pop businesses near his apartment, and stopping to play basketball with the neighborhood kids.
Kevin still chokes up when he talks about it because he had no idea.
As he listened to these stories, Kevin realized his dad spent his entire life helping others — as a telecommunications lineman, as a volunteer at Ground Zero, by running errands for family in Brooklyn and through daily thoughtful acts in his community. He had also been in the local National Guard during the Vietnam War.
"He wasn't really flashy, but he was just known for being selfless in his own way," said Kevin. "A lot of what he did for the community, there are no accolades. But you know, I don't want him to be forgotten because in Chinatown, he helped out."
360 degree volunteer
In 2016, a friend invited Kevin to volunteer at his first St. Jude fundraising event.
He worked beside a long-time St. Jude volunteer named Eddie Ramos and found a kindred spirit. "He stayed until the very end and helped me pack everything," said Eddie.
The next weekend, Kevin photographed a St. Jude golf event. A couple weeks later, he took pictures for a happy hour held by the Friends of St. Jude New York committee, a group of young professionals united to help St. Jude.
"They said, 'Hey, you're a young professional. They're young professionals. You might as well join their committee because you're already here at all the events,'" said Kevin. "That's how it kind of organically happened that I joined the committee."
Today, he's an integral part of several St. Jude fundraising events in New York.
"He's that special kind of 360-degree volunteer," said Laura Wallenstein, the regional executive director of the New York ALSAC office. ALSAC is the fundraising and awareness organization for St. Jude. "He reaches into every aspect of who he is to give back."
Kevin can't pick a favorite event, but he says the annual St. Jude Walk/Run comes close because people of all generations and backgrounds come, from the rich Wall Street types to the blue collar folks like his dad, and everyone in between, all in support of St. Jude.
A strong St. Jude is a diverse St. Jude, Kevin believes.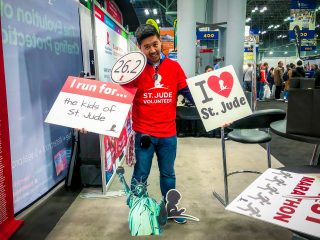 New voices
One day last spring, Kevin's close friend Xenia Zayas, more popularly known as Chef Zee on YouTube, told Kevin she wanted to do something to help St Jude. She had seen his social media posts and felt inspired.
Xenia and her fiancé had built her Chef Zee YouTube channel and now had more than 144,000 followers who tuned in for her "Grandma Certified" cooking. She incorporates her background of Cuban and Dominican food and makes it easy for people without fancy ingredients to make simple, home-cooked meals.
"Her food creates an experience," said Kevin. "It's very heartwarming. She has a personal story to all her dishes. I don't want to gush too much, but yeah, she's great."
Last July, she taught a virtual audience of St. Jude supporters how to make Peruvian chicken. "It's a unique blend of Hispanic and Asian spices that work in perfect harmony to create a chicken that's juicy and tasty," said Xenia.
Kevin knows that for his friends in New York, many of whom are second and third generation immigrants, the most valuable thing they can give is their time.
"She was willing to get involved and engaged," said Kevin, of his fellow Syracuse University alum. "I was very moved by that."
Carrying the torch
Kevin thinks about his dad who, although bone tired from work, still made time for pick-up games with the neighborhood kids.
The man who slogged for three months through debris at Ground Zero to remove destroyed telecommunications lines and replace them with new ones. Who knows what he saw because he never talked about it.
Who knows how much it damaged him.
The man who worked for 40 years to help provide the best life possible for his two kids so they would grow up to be not only successful, but good.
Each child deserves the chance to live an amazing, long and meaningful life.
This is why Kevin shows up.