TacticalGramma's video game livestream connects followers to
St. Jude
Video game streamer and grandma Michelle Statham inspires others to help, too

February 27, 2023 • 4 min
One by one, Michelle Statham, who is known in the video gaming world as TacticalGramma, greets the guests who join her Facebook livestream.
"Good morning! I made cupcakes for later," she greets her online followers.
"Good morning, James!"
"Whaddup, Edgar?
She reads aloud through their comments, which vary from thoughts on the cool T-shirt she's wearing to how they're recovering from a yucky cold to how snowy it is on the East Coast right now.
Statham begins playing a combat game and the easygoing conversation continues—even as she's blasting things onscreen into oblivion.
Sometimes she coos a word of sympathy, sometimes she cracks a joke, but she's always comforting, like a warm cup of cocoa.
The grandmother of two from Bellingham, Washington, began streaming in 2019, but it wasn't until the pandemic in 2020 that her popularity exploded. Maybe because at a time when Statham's audience of primarily 18-to-32-year-old males was keeping a safe space from their own grandparents, she offered a warm, nurturing place to hang out for a while.
"I think what drew people to my stream is I tried to create a community that was inviting to everyone, that was safe, that everyone felt welcome," said Statham.
Now she's using her platform—which includes 1.4 million followers on TikTok and 274,000 followers on Facebook—to support St. Jude Children's Research Hospital.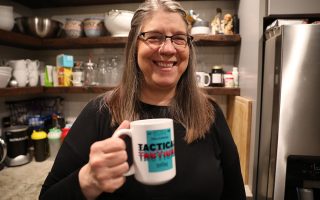 She hosted her first livestream on Oct. 1, 2019, and following the lead of other gamers she admired, such as DrLupo, threw her first St. Jude PLAY LIVE fundraiser soon after.
"I think we raised 100 bucks the first time, but Facebook matched it, so I'm like, 'That's 200 bucks.' So, it's 200 bucks that's going to help the families and the kids at St. Jude."
Today she's raising thousands for the kids of St. Jude, and nothing can stop her.
"Another chance at life"
Statham tries to keep a straight face, but the inflatable puppy costume she wears for her St. Jude PLAY LIVE fundraiser flops into her field of vision. Its bulkiness makes it hard for her to reach the video game controls.
She giggles and focuses on her combat game. She takes aim and makes a hit.
"Ha ha, I'm better than you," says Statham, who excels not only at virtual marksmanship, but also at good-natured trash talk.
She dances a victory dance, and the costume jiggles. She can't stop laughing.
The comments from her followers flood in, and so do the St. Jude donations.
"OMG that laugh!! And that little dance at the end!" writes one.
"I love you gramma😊 You're amazing for doing this!" writes another.
She says her St. Jude PLAY LIVE fundraisers are marathon fun sessions. The challenge of keeping her audience entertained for hours reminds her of the old TV telethons that St. Jude founder and entertainer Danny Thomas hosted decades ago.
For a donation to St. Jude, she's eaten jellybeans that taste like dishwater. She's played blindfolded. Silly things to do, but with a serious purpose: She wants to help save every child.
Sometimes she hears from pediatric cancer survivors. A follower who goes by the name "Average_Taco" made a $50 donation and posted to her PLAY LIVE fundraising page:
"I'm alive today because people like you and others donated and helped give me another chance at life. Thank you for helping me and other children out. I am here 20 years later to write this message."
"An important thing"
Statham's grandkids often climb into her lap between gaming sessions, reach for the keypad with their little sticky fingers and nestle into her arms.
She's not tactical to them. She's just Gramma.
Their simple, trusting presence inspires her to act heroically on behalf of every child.
Before her later-in-life success as a gamer, she'd worked as a fast-food restaurant manager, a school bus driver and a stay-at-home mom.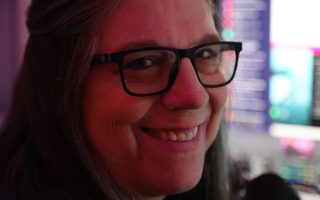 She understands the value of a dollar and the hardship families can feel when the unexpected happens.
Good health is something she believes all children deserve from the day they come into this world.
"It's such an important thing," said Statham, and that's when this grandma and video game streaming sensation who loves to keep it light, chokes up.
"I could do that, too"
Statham didn't have many role models three-and-a-half years ago when she began all this. There aren't many grandmothers in the streaming world. Still fewer playing combat games. But lately she's noticed an uptick in older women visiting her stream.
"It's been fun to be able to inspire females—women—to pick up the game because we kind of grew up in an age when it was kind of weird if females played video games. …So now they're trying, and it's pretty awesome."
She's compassionate, determined to bring others along with her in her success, and determined to make a difference in the world from the platform she's built for herself—especially when it comes to St. Jude.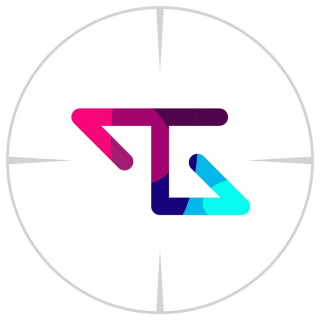 "What I hope people take away from watching me: One, is you're never too old to chase your dreams. And I also would like people to maybe look at me and say, 'Hey, she went out there, she raised money for St Jude. She raised awareness. I could do that, too.' And the third thing would be just to be a kind human being, right?
"Because a few of us start doing that and it spreads out and we could make this world better if we just decide to treat people with kindness."