The NFL's Jay Feely already was a supporter of
St. Jude

. Then it got personal
The kicker turned CBS Sports NFL analyst learned a lot more about
St. Jude

after his niece was treated for cancer at

St. Jude

.

February 02, 2023 • 4 min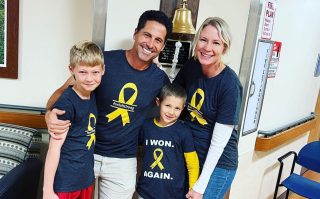 Jay Feely already was a big supporter of St. Jude Children's Research Hospital, wearing ties and pins featuring the St. Jude logo on air since 2016 when CBS Sports first partnered with St. Jude to raise awareness of pediatric cancer.
Feely, an NFL kicker for 14 years turned CBS Sports NFL analyst, knew St. Jude did amazing work. Ground-breaking research. Innovative treatments. First-class care.
But Feely said it wasn't until his niece was diagnosed with cancer and treated at St. Jude that he understood just how amazing — and what it means to families at the worst time of their lives.
"I knew they did a great job. I knew they took care of families," Feely said. He had attended St. Jude fundraisers, and the daughter of one of his colleagues at CBS was treated at St. Jude.
"But I didn't know the extent to which they did it," Feely said. "I didn't know how special they were."
Because of the funds and awareness raised through supporters like CBS Sports, families never receive a bill from St. Jude for treatment, travel, housing or food.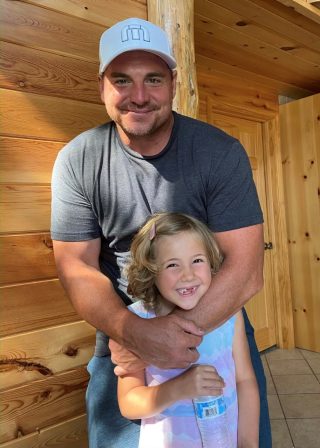 "It doesn't take away the pain of going through it, but it takes away that stress and that worry," Feely said. Parents can focus on helping their child live.
'Peace of mind'
His niece, Selah, was 4 when she was diagnosed with Wilms tumor, a rare kidney cancer that had spread from one kidney to another, and to one lung.
Selah quickly began chemotherapy treatment at a hospital near their home in Florida, while her parents, Feely's brother John and sister-in-law Christina, tried to make sense of their daughter's treatment options.
John Feely spent the night of Selah's diagnosis reading every scientific paper he could find online on Wilms tumor. Most of what he read was authored by Andrew Davidoff, M.D., chair of the Surgery Department and director of Surgical Research at St. Jude, and his clinical team.
Selah's parents got a referral to St. Jude. From Dr. Davidoff, they learned Selah could receive the chemotherapy treatment she needed at home in Florida because there is a specific protocol for her cancer.
But Dr. Davidoff wanted Selah to come to St. Jude for surgery to remove her tumors, a complex operation he had significant experience performing.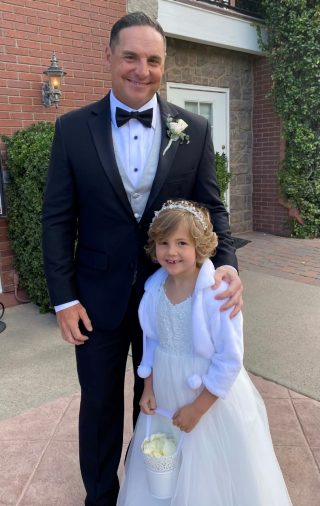 "That gave them tremendous peace of mind," Feely said.
The family leaned on their faith and counted on St. Jude, where Selah delighted in the bright artwork and big fish tanks, and surgery saved 75 percent of Selah's right kidney and 80 percent of her left.
A devastating blow
Almost two years after surgery, Selah was cancer-free, a free-spirited first grader who loved animals, art and nature — particularly animals, flowers and even bugs. Life for the family had taken on its regular routines of school, soccer practices and family dinners.
Then just before her 7th birthday, in March 2022, Selah's cancer came back.
It was a devastating blow for the family, which now knew what was to come. Another surgery at St. Jude. More chemotherapy. Selah's hair fell out again.
The family leaned on their faith and counted on St. Jude.
"They know they're getting the absolute best care they could get, and they have complete confidence in the medical team," Feely said. "That's a huge blessing."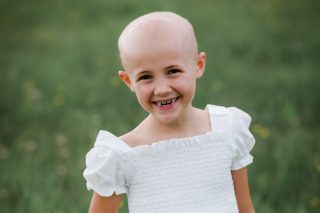 Selah finished chemotherapy for the second time in November 2022, and none of it — not the surgical scars or her hair loss — dampened her spirit, her uncle said.
"The strength and the faith that she has shown is just amazing," Feely said. He never heard Selah complain. Not once.
"We have a strong faith, and we think we're brave and tough, especially when you play football," Feely said. Selah showed him real bravery.
"It's inspiring to all of us."
'No fear at all'
Feely will be a St. Jude supporter for life.
In December, for the annual "My Cause My Cleats," when NFL players showcase their favorite causes on custom designed cleats, Feely chose St. Jude. He talked about Selah and St. Jude on air during a nationally televised game. Selah was thrilled.
"If there is anything I can do for St. Jude, I'm happy to do that," Feely said. Anything for Selah.
It's why Feely, who lives in Arizona, volunteered to chair the committee hosting the 18th annual Legends for Charity dinner in Phoenix in February before the big game is played in nearby Glendale.
The annual dinner created and produced by Ocean 2 Ocean Productions has raised more than $10 million for St. Jude since 2005. This year's recipient of The Pat Summerall Award will be Pro Football Hall of Famer and FOX NFL Sunday analyst Howie Long.
Selah is back in school now, a second grader, who likes twirly dresses and cowboy boots. She writes her own books, more than 30 of them, mostly about animals and friendship, adding illustrations and stapling the spines together.
To celebrate finishing chemotherapy, Selah's family went skiing in West Virginia. Selah and her brother took to it quickly, taking lessons the first day and racing down the mountain the next. "No fear at all," her dad said.
She's brave like that, her Uncle Jay knows.