Ohio woman has raised money for
St. Jude

since founder Danny Thomas asked for her help 50 years ago

July 06, 2021 • 5 min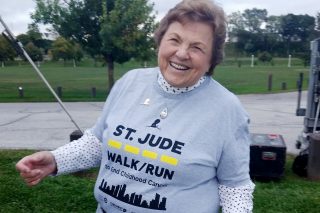 MEDINA, Ohio — It was 1970 when Danny Thomas took the stage in St. Paul, Minnesota, before a crowd at the Epsilon Sigma Alpha international council convention.
The A-list actor and TV star best known for "Make Room for Daddy" wasn't there to talk about his latest project or Hollywood elite. In the audience, Shirley Krcmar, a mom of three boys from small-town Ohio, sat mesmerized, as she listened to Danny, instead, share the story of his dream:
In 1962, St. Jude Children's Research Hospital opened its doors in Memphis. There, he told them, doctors treated children with cancer whether their parents could afford it or not. It didn't matter their race, religion or where they came from. They were treated just the same. But he couldn't do it alone, he said. He needed help.
"You have this man — that is famous — that is doing something for people regardless of what their status is in life," Krcmar said. "He represented the giving and the caring that we all would like to have, I think. You just don't hear of this now. He sold that to our organization.
"When he told us all the story, I don't know how you could not be moved."
The message from this charismatic actor so touched Krcmar (pronounced KIRCH-mar) that it directed the course of her life for the next 50 years. In her northern Ohio accent, she told everybody about it – at church, on the golf course, in the beauty shop.
"Once you hear about St. Jude and learn what it does for cancer patients and other catastrophic diseases, of course you can't not do it," the 83-year-old said.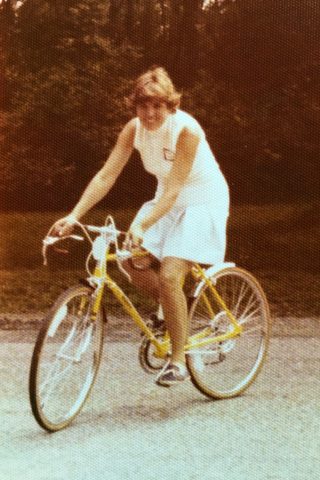 Krcmar organized luncheons, sold chocolate candy, held quilting retreats, and worked charity golf tournaments — all seemingly ordinary good deeds that volunteers across America have done to sustain Danny's dream.
But because of her longevity, Krcmar has borne witness to nearly every change and achievement.
The same year Krcmar heard Danny Thomas speak, the hospital issued a bold statement: "Leukemia can no longer be considered an incurable disease."
As the decades passed, her children grew, new presidents were elected — even her own address changed, from one small town outside Cleveland to the next as her husband got transferred in his job as a chemical engineer.
But her devotion to Danny's dream never wavered.
Dedicated through the decades
Recently, Krcmar flipped through old scrap books filled with meeting minutes, pictures and newsletters as she reminisced about the years gone by — decades of dedication to a cause she has now passed on to her grandchildren.
"All I know is I love St. Jude," she said. "I wear St. Jude shirts almost all the time. And of course anybody that sees them will say, 'Oh, that's a good cause.' And I'm like you bet it is."
She added: "My family, they just think I am St. Jude."
It's always been that way. All the way back to her first big event in 1972 when ESA made St. Jude its first international philanthropy. Back when Richard Nixon was president, and the country was starting to talk about Watergate.
Krcmar was busy with her boys — 14, 9 and 6 then — and active in ESA.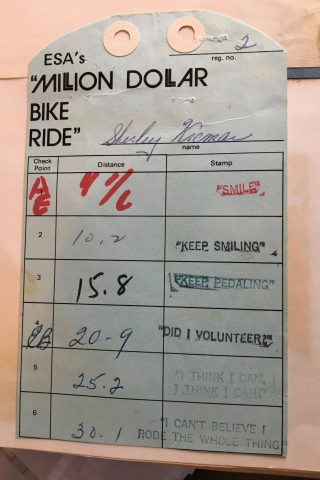 The service organization hosted Million Dollar Bike Rides for St. Jude all across the country. Krcmar hopped on an ill-fitting bike and took off.
"One of the fellas in our chapter said that if I made it all 30 miles he'd double his pledge," Krcmar said.
She did it.
"I'm such a rascal," she said. "If you tell me I can't do something you better bet I'll do it."
Throughout the 1970s, Krcmar's chapter hosted fundraising fashion show luncheons. Her scrapbooks show models with sweaters over their shoulders and in long-sleeved formal wear — in plaid. ESA members did all the cooking.
"Who came and carried the chairs?" she said. "Your children. I had them working on projects when they were very young."
Then there was the year her chapter made 500 pounds of chocolate candy to sell at Christmas.
"When we first did it, we did it in this woman's garage," Krcmar said, laughing. "I'm sure today if they caught us we'd be in deep trouble."
The women got regular updates about the breakthroughs St. Jude doctors were making. Before the hospital opened, the survival rate for acute lymphoblastic leukemia (ALL) — the most common type of childhood cancer — was just 4 percent. With a combination of chemotherapy and radiation therapy, the hospital revolutionized cancer treatment during that decade — increasing the survival rate to 50 percent at the time.
Krcmar and other women like her were helping to change things. Childhood cancer no longer meant certain death. More kids were alive because of their generosity.
"I just think you do more for yourself by doing things for others than you think you do," she said. "I think we owe it — and of course I believe in God. And I just feel — I make jokes that I do this to work my way to heaven."
Beautiful babies and celebrities behind bars
In the 1980s, Krcmar's ESA chapter hosted baby beauty contests and an event called Capture for Kids. Local celebrities — politicians, school employees — were 'locked up' until they called enough people to bail them out with pledges. They also volunteered for St. Jude radiothons.
In 1985, Krcmar visited St. Jude hospital before any of the renovations.
"It was good to see in person what all our money does," she said.
It had already done so much: A St. Jude patient with sickle cell disease was the first to be cured with a bone marrow transplant. St. Jude had established a clinic for cancer survivors. And a new brain tumor program had begun accepting patients.
Krcmar can't explain exactly why she felt so compelled to fundraise for St. Jude.
"I guess I just take it for granted that I'm supposed to do it," she said.
For nine years in the 1990s, Krcmar helped with charity golf tournaments. It was the decade of the Gulf War, the debut of the World Wide Web, and the impeachment of President Bill Clinton.
It was also a time of extraordinary achievements at St. Jude. In 1991, the ALL survival rate reached 73 percent. And in 1998, it went to 80 percent. (Now, St. Jude patients with ALL have a 94 percent survival rate.)
Even the 2020 global pandemic didn't stop Krcmar from supporting Danny's dream.
She couldn't gather with her usual group to plan events. And not being able to work on St. Jude projects left a hole in her life. She participated in the annual St. Jude Walk/Run in her own neighborhood. And she made 80 pounds of chocolate candy herself to sell.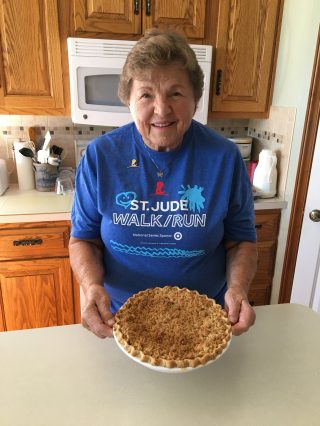 But she wanted to do something more. So she decided to put a contest in her neighborhood newsletter: For the highest bidder, she'd bake a pie a month for a whole year. She'd done it once for church and raised a couple hundred bucks.
But this time the bids rolled in, and she raised $2,100 for St. Jude.
"And all I had to do was make a pie a month," she said.
After 50 years, little acts of kindness can lead to a whole lot.
Danny Thomas died 30 years ago but the speech Krcmar heard him give so many years ago still resonates. She has no plans to stop carrying on his dream.
It's just the way she's made, she said.
"I think I'm gonna live to be 100 so I can't imagine I wouldn't keep doing it."