Colton makes six count
A card party during social distancing turns a special birthday into support for St. Jude.
When you're 5 going on 6, birthdays are a big deal. When you're going on 6 after surviving cancer? That's cause for a giant celebration.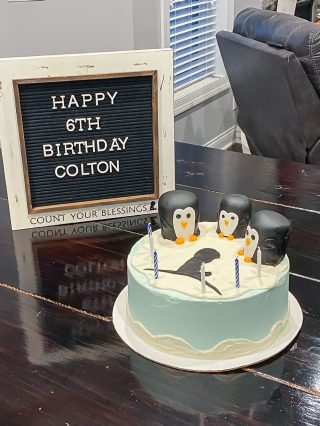 Yet when Colton's parents asked him what kind of party he wanted, his dream theme wasn't superheroes or favorite cartoons or monster trucks or any of that. For Colton, who completed treatment for soft tissue cancer in January, nothing would do but that his big day be all about St. Jude Children's Research Hospital. Colton wanted a St. Jude theme, so that's what Colton got.
"I wasn't surprised," said his mom, Stephanie, "although I know a hospital-themed birthday party isn't what you would expect from a 5-year-old. He thinks of St. Jude as a happy place and has good memories that outweigh the bad."
Diagnosed with rhabdomyosarcoma in October 2018, Colton spent the next several months undergoing chemotherapy and proton therapy at St. Jude. But Stephanie can't really think of a time when the situation seemed to get her little boy down. Each day at the hospital for treatment was also time spent with his buddies: his fellow patients and his doctors and nurses.
Due to COVID-19, Colton's family opted to skip a gathering and do a "card party" for his birthday instead. In keeping with his theme, people were invited to send Colton a birthday card along with a donation for St. Jude. He's opened more than 125 cards so far, from as far away as Australia and as near to the heart as friends made at St. Jude. And his birthday has been the occasion for more than $3,000 in donations to the research hospital, with more coming in.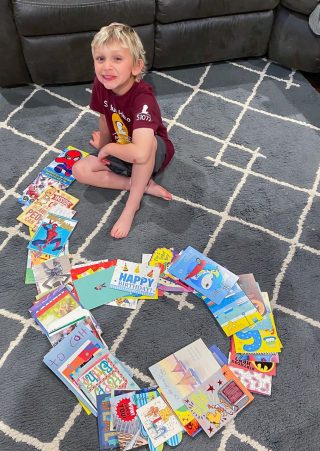 "Colton knows how much St. Jude did for him, and he wanted to be able to help other kids as well. He knows that money for St. Jude goes back to helping," said Stephanie.
That's a lot of insight and impact for a freshly-minted 6-year-old.