Remembering Ryan:
St. Jude

mom is Volunteer of Year for efforts to help fund cures

Lawyer for Nationwide in Columbus, Ohio, finds ways to motivate others, even from youngest daughter's playroom: 'I didn't think I'd be a cancer mom -- until I was.'
It was in her temporary home office that Dorie Christian, a managing counsel at Nationwide, learned she had been named the company's Volunteer of the Year.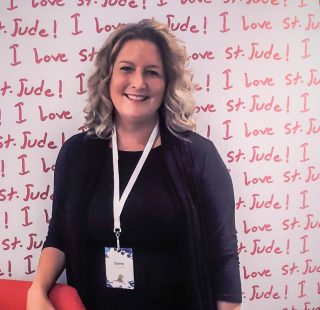 As she contemplated how she would share her story for the company's virtual celebration, Dorie could see into the playroom from where she has worked during the pandemic and see her youngest daughter, 8-year-old Tyler – "the greatest gift Ryan ever gave us."
As Tyler focused on schoolwork or watched YouTube or made slime, Dorie thought of her older daughter, Ryan, and how, during her battle with cancer, she'd wished for a little sister. Tyler was born in 2012, just 10 months before Ryan died at age 11.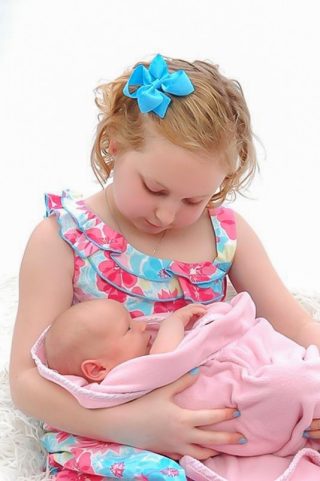 So the powerful words came quickly, if not necessarily easily, because explaining what motivates her to volunteer countless hours – for St. Jude Children's Research Hospital and Nationwide Children's Hospital – meant talking about the legacy left by Ryan.
"I don't want any kid to die at age 11 like my daughter did, I don't want any family to have to go through that," Dorie said in the volunteer of the year video. "The more money we can raise, the more awareness that we can raise, the more people can see that this can happen to someone just like you.
"I didn't think I'd be a cancer mom – until I was. It takes relatable things and that's what I'm trying to be."
Dorie was thrilled to learn that her award came with a grant to her nonprofit, and since her volunteer work benefited both St. Jude and Nationwide Children's Hospital in Columbus, Ohio, the company decided to give both organizations $5,000 in Dorie's honor.
"Community service is a very important part of the Nationwide culture," Dorie said. "My company is pretty amazing for honoring volunteers and giving recognition to amazing causes."
It was St. Jude where Dorie and her husband, Jeff, first turned in 2010 when they were living in Kansas City and Ryan was diagnosed, at age 8, with adrenocortical carcinoma, a cancer that is rare (1 in 3 million) and little understood.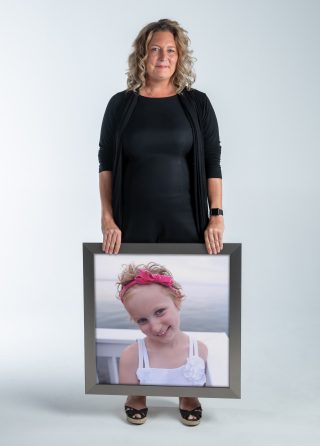 Doctors and scientists working with the St. Jude International Pediatric Adrenocortical Tumor Registry are devoted to finding a cure for the most difficult and aggressive forms of childhood cancer.
And it was through Nationwide Children's in Columbus, near where Dorie grew up, that the family experienced compassionate end-of-life hospice care for Ryan.
"Pediatric cancer doesn't get the funding it needs," Dorie said. "So funding places like St. Jude, places like the Research Institute at Children's Hospital, they are doing such important research in this field that it's going to be my life's goal until we do find a cure for some of these rare diseases."
Now a member of the Family Ambassadors Network at St. Jude, Dorie has been rallying support since Ryan was a patient. More than 50 friends and family members have participated in events over the years as part of Team Ryan, raising more than $155,000.
The T-shirt for Team Ryan at last December's St. Jude Memphis Marathon Weekend was themed "10 Years And Running," to mark their 10th race. The family especially cherishes the 2011 race, when Ryan participated in the Family Fun Run.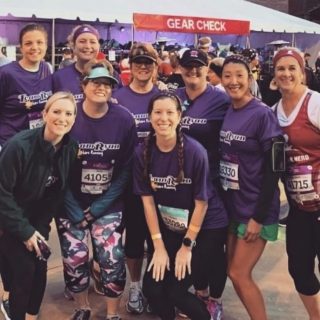 "And now we feel she's always there running with us," Dorie said. "No matter what, she's always there."
Dorie and Jeff have made sure that Tyler feels Ryan's presence, too.
"She loves her big sister," Dorie said. "She draws pictures of her. And she is everything Ryan wished for."
She also sometimes raises tough questions including, recently, "Will I get sick like Sissy?"
Dorie told Tyler that Ryan's cancer was not genetic, that there's no reason for worry. She tells her about the love and care St. Jude gave her big sister, and the additional time and experiences, like the Thanksgiving in New York City when Ryan was featured on the TODAY Show skating with Olympian Scott Hamilton.
She tells Tyler that everyone on Team Ryan is helping other sick kids, providing the money needed to defeat awful diseases like cancer. And, right now, helping St. Jude protect vulnerable patients from COVID-19.
One day, Dorie wants to visit St. Jude with Tyler so the little sister can meet the doctors, nurses and specialists who meant so much to Ryan.
"St. Jude gave me so much, I feel I could never repay it, no matter how much fundraising I do," Dorie said. "It's my goal that no other child suffer Ryan's fate."