College students remain virtually committed to fundraising
The Virginia Tech chapters of TKE and Tri Delta didn't let social distancing stop them from their annual fundraiser for St. Jude. Not only did members put on a successful virtual event, they surpassed their anticipated goal.
At some point, the brothers and sisters of Virginia Tech's Tau Kappa Epsilon and Tri Delta must make their way back to their campus situated between the Blue Ridge and Allegheny Mountains, and retrieve the rest of their belongings.
Like other college students across the country, they will forever associate March 2020 with a stressful relocation, stuffing whatever they could into their vehicles while leaving so much else behind.
Perhaps then they can gather, perhaps back at the VT fraternity house they call The Barn, and celebrate together what they achieved despite being so far apart in April – a TKE Week like none other, an audacious fundraising goal surpassed for St. Jude Children's Research Hospital, an example of innovation fueled by collegiate camaraderie.
Before actor John Krasinski's YouTube sensation, "Some Good News," before the late night charity talk shows, the TKEs and Tri Deltas improvised a "No More Cancer Rally" for St. Jude that exceeded all expectations.
Most of them back in their homes, where they'd grown up.
"It helped us all put into perspective all that we do have, not whatever we might be losing," said Jenny Fu, a junior at Virginia Tech and the Tri Delta philanthropy chair. "Yes, we were sitting at our houses, but we saw how much power there was in just reaching out to make a difference."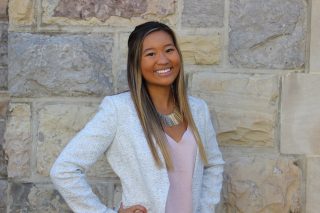 For nearly six months, they had planned for another sort of No More Cancer Rally, one that would be held on the St. Jude campus with streaming back to the TKE and Tri Delta houses to kick off TKE Week.
The goal: raise $150,000 for the kids of St. Jude. That would push the total fundraising for St. Jude over the past four years, from VT's TKE and Tri Delta community, to nearly $1.2 million.