Donors help
St. Jude

care for the whole child
Psychosocial services support patients and families during treatment, providing 'joy and peace' amid uncertain times  

March 08, 2023 • 3 min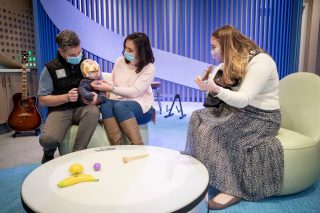 When she was in fifth grade, Valerie Crabtree knew she would grow up to be a psychologist.  
At first it was just that she liked being a friend, listening and talking to people. By the time she was training at the University of Southern Mississippi she knew she wanted to help children — specifically, children facing catastrophic diseases like cancer. Today, Crabtree, PhD, is a leading expert in research on sleep disruptions in children with cancer and is chief of Psychosocial Services at St. Jude Children's Research Hospital.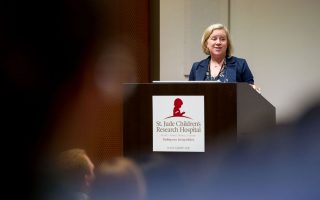 "There's so much hope in childhood, so much possibility," Crabtree recently said during a St. Jude Insider Spotlight webinar with more than 200 donors from around the country. "I've always been drawn to the extra needs of children with catastrophic illness, going through something difficult that they didn't ask for."
The Insider Spotlight call featured Crabtree on a panel with three St. Jude patients, Victoria, Maelin-Kate and Alexander, and Richard C. Shadyac Jr., the President and CEO of ALSAC, the fundraising and awareness organization for St. Jude. The panelists offered donors a glimpse into the range of needs that St. Jude families face beyond medical care and treatment.  
Walking around the Memphis campus of St. Jude, Shadyac said he thinks about the kids receiving treatment far from home, including families evacuated last year from war-torn Ukraine.  
"These are uncertain times, they're feeling fearful, but there are doctors and nurses and psychologists and child life specialists — entire teams — devoted and working to help these children and families find joy and peace in the midst of it all," he said.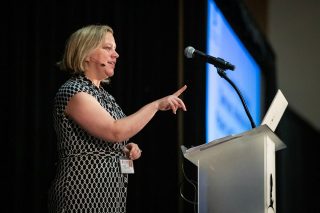 Children, siblings, parents, and other caregivers experience a complex array of emotions and needs while in treatment at St. Jude.
When she talks with them, Crabtree said patient families share their worries openly: Will my child survive? What happens after survival; will there be lasting side effects? How can I maintain a strong relationship with my spouse and other children back home while caring for my sick child? 
To provide broad care, St. Jude has clinics and departments staffed with psychologists, social workers, chaplains, child life specialists, teachers and resilience workers. It's all part of an effort at St. Jude to offer support, counseling and intervention for the whole child – and entire families.  
"There's a lot of support we provide to help these families through what is a tremendously difficult time," Crabtree said.  
Generous donors and supporters make that wrap-around care at St. Jude possible, Crabtree said. Donors and corporate partnerships help support a school program that gives children receiving treatment a sense of normalcy and a chance to catch up on learning they are missing because of their illness.  They help pay for chaplains who offer families of all faith backgrounds spiritual care.  
One of the important ways St. Jude offers support to families is Child Life Services, where trained specialists help children understand and cope with the treatment they're undergoing, Crabtree said. For example, child life specialists use a mock MRI machine to help patients feel comfortable with a device that sometimes causes children to feel nervous or claustrophobic.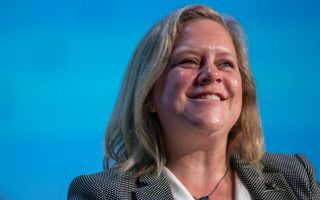 "Our Child Life specialists help them understand what their illness means and what every step of their treatment will involve. How to cope with major physical changes from losing hair… to living with a prosthesis. We have amazing ways to prepare them for what they're facing," Crabtree said. "We are able to help the children see their resilience and realize how strong they are." 
And donors help provide patients and families with a team of social workers to help ease the transition back to home and school life after treatment. So that surviving catastrophic diseases can mean thriving after that disease, too. 
Thriving like Victoria, who came to St. Jude in 2016 for 30 days of high-dose radiation treatments at the world's first proton therapy center solely for children. Today, she is 15, an accomplished artist and a prolific fundraiser for the research hospital, raising more than $200,000 through her St. Jude Walk/Run team. 
Thriving like Alexander, who overcame medulloblastoma at St. Jude in 2018 and now hunts and fishes with his family. 
Thriving like Maelin-Kate who was treated and cured of a rare blood disorder at St. Jude in 2019. Nowadays, she likes baking cookies "with lots of sprinkles, frosting…and glitter!"