St. Jude

Children's Research Hospital to invest $11.5 billion targeting childhood catastrophic diseases globally

April 27, 2021 • 6 min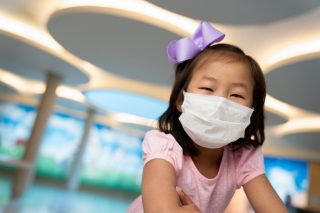 St. Jude Children's Research Hospital is launching the largest strategic expansion in its nearly 60-year history, investing more than $11.5 billion over six years to accelerate research and treatment for children around the globe with catastrophic diseases.
Included in the new, 6-year plan adopted in March by the St. Jude Board of Governors is $1.9 billion in capital spending. Among the construction projects: a proposed, $500 million outpatient clinic and doctors' office; and a new $110 million patient family housing facility.
Most of the $11.5 billion plan would be funded by donors and require no debt.
"We're committing substantial resources to broaden scientific understanding, raise survival rates, improve quality of life, and connect researchers worldwide in the quest to find cures and save children with cancer and other deadly diseases," said James R. Downing, M.D., St. Jude president and CEO.
This newest roadmap builds on the prior six-year St. Jude strategic plan, which at the time was the largest for the institution and resulted in $7 billion in investment. During that period, St. Jude accepted 20 percent more new cancer patients; increased faculty by 30 percent and staff by 23 percent; and embarked on several large-scale construction projects, including the soon-to-open $412 million Advanced Research Center.
And, significantly, it also began building the global infrastructure required to provide access to quality care to children in low- and middle-income countries through accelerated international outreach efforts.
This newest six-year plan focuses on the expansion of patient care and clinical and laboratory-based research related to pediatric catastrophic diseases, including work in cancer, blood disorders, neurological and infectious diseases. It adds 1,400 employees, 70 of them faculty positions.
Here are the plan highlights:
A $3.7 billion investment will expand cancer-focused research and related clinical care.
"As we move forward with this strategic plan, our mission—to advance cures and means of prevention for pediatric catastrophic diseases through research and treatment—remains at the forefront of everything we do," Downing said. "The mission serves as our compass, and the plan serves as our guide for the journey ahead."
Among key areas of focus:
• Cancers with the Lowest Survival Rates: The cure rate for childhood cancer has increased from 20 percent overall when St. Jude was founded in 1962 to 80 percent today due in large part to the research and treatment conducted at St. Jude. But researchers have yet to unlock the secrets of several difficult-to-treat pediatric cancers that most often are fatal, notably brain cancers. Under the new plan, St. Jude will increase investment into uncovering why cancers arise, spread and resist treatment. This includes hiring more researchers dedicated to advancing insights across the spectrum of pediatric cancer—leukemia, solid tumors and brain tumors—and cancer subtypes.
The number of patients on St. Jude–led protocols may grow as much as 30 percent. Those numbers are achieved through a small increase in patients admitted, and through an increase in multi-institutional studies. St. Jude already leads trials on medulloblastoma, for example, at 16 other institutions in four countries. Similarly, it has conducted trials on ALL in collaboration with the China Childhood Cancer Consortium.
• Quality of Life: With survival rates for childhood cancer steadily rising, researchers increasingly have focused on advances that also improve the quality of life for patients. St. Jude has led the way in developing less-toxic treatments that reduce the risk of devastating and long-lasting side effects from chemotherapy and radiation, but there's still tremendous progress to be made. As part of its research, St. Jude has amassed critical historical data by following more than 5,000 patients who have survived at least five years.
St. Jude will more than triple its global investment to improve survival rates around the world.
In 2016, St. Jude expanded its global efforts through the development of St. Jude Global and the St. Jude Global Alliance. The goal was to mobilize caregivers, foundations, and governments to work collaboratively toward developing the workforce, healthcare systems, and research expertise required to address the growing worldwide childhood cancer burden. In 2018, St. Jude expanded its efforts through a $15 million collaboration with the World Health Organization called the Global Childhood Cancer Initiative. The goal of the effort was to raise survival rates in low- and middle-income countries for children with the six most common forms of cancer from 20% to 60% by 2030.
This new plan builds on the work by tripling St. Jude's investment — committing more than $470 million over the 6-year period. Major efforts under this expansion include:
• Development of a multimillion-dollar Pediatric Cancer Global Drug Access Program — in collaboration with WHO, other U.N. agencies and international organizations — to distribute an uninterrupted supply of anti-cancer drugs for childhood cancer treatment in low- and middle-income countries.
• Expansion of educational programs to train the workforce needed to treat childhood cancer worldwide.
• Creation of seven international operational hubs staffed by St. Jude workers to effectively manage the St. Jude Global Alliance, a network of more than 140 institutions across 50-plus countries.
More than $1 billion will be invested to expand research in nonmalignant diseases.
The $1.1-billion investment will expand and accelerate research into sickle cell disease and other blood disorders; create a new laboratory-based research program in infectious diseases that affect children worldwide; and establish a new research and clinical program to better understand and treat pediatric neurological diseases.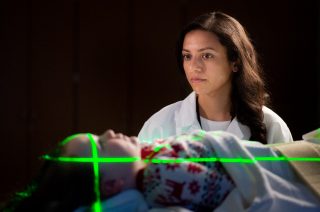 Responsibility to fund the historic expansion falls to American Lebanese Syrian Associated Charities (ALSAC), the fundraising and awareness organization for St. Jude. Under a unique operating model in place since Danny Thomas founded St. Jude, it's able to focus exclusively on treatment and research because ALSAC, also founded by Thomas and headquartered on the same Memphis campus, works with millions of donors to raise the money to make the mission possible.
Private fundraising conducted by ALSAC is the organization's lifeline because pediatric cancer research typically receives a disproportionately low share of government research dollars. Of the approximately $6 billion distributed annually by the National Cancer Institute, for example, only an estimated 4 percent targets pediatric cancers.
As a result, it is projected that 87 percent of funds to sustain and grow St. Jude over the next six years will come from public donations and investment income.
ALSAC partners with more than 11 million active donors who give to fund most of the $1 billion-plus cost to operate St. Jude annually as well as fund its capital projects.
In the previous phase, for example, donors funded the cost of a new $412 million Advanced Research Center set to open this spring. It will provide 625,000 square feet of badly needed space for gene editing, metabolomics, epigenetics, genomics, structural biology and one of the most advanced microscopes in the world, as well as labs for research in neurological diseases, infectious diseases, immunology, developmental neurobiology, and cellular and molecular biology.
"We are making our biggest (financial) commitment ever — during a pandemic — because our donors have demonstrated their commitment to us," said Richard C. Shadyac, Jr., CEO of ALSAC. "It's an incredible display of loyalty and purpose, and the power of people coming together to help the most vulnerable in our society: sick children."
The St. Jude model is unique in other ways as well, namely that it never bills patients for treatment, travel, housing or food. That's often a huge financial commitment borne by donors: Treatments for pediatric cancer can last up to three years or more and cost on average $425,000, including housing, travel and food. But there are also instances where the cost of care exceeds $1 million.
That operating model is a hallmark of Thomas' belief about equal access to medical care, rooted in what he saw growing up poor in a Toledo, Ohio, neighborhood.
From its inception, the St. Jude donor base has reflected Danny Thomas' approach to include as many people as possible in the mission to end childhood cancer. As he crisscrossed the country raising money to open St. Jude, he was repeatedly quoted saying he'd prefer a million donors who gave $1 to one who gave $1 million.
Last year, the average donation was approximately $43.
"We're in a position to say yes to these kind of bold expansion plans from St. Jude for a simple reason: the generosity of so many supporters," Shadyac said.