St. Jude

Children's Research Hospital, a blueprint for collaboration and care
Cancer doesn't know boundaries or borders, and neither should the care and treatment of children in need.

October 13, 2022 • 2 min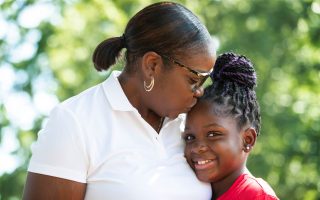 From the first days of Russia's invasion of Ukraine, nearly 1,000 childhood cancer patients and their families were moved from the war zone to hospitals across Europe and North America — a continuance of lifesaving treatment.
It was a global humanitarian effort, coordinated though a virtual command center staffed by St. Jude and ALSAC Global employees and more than 400 international volunteers.
An account of this extraordinary endeavor was recently published in the scientific journal The Lancet Haemotology. It acts as a blueprint for future collaborations among healthcare providers, nonprofit foundations and supporters on a global scale.
It's an account of collaboration fueled, in part, by you.
Coordination and collaboration funded through monthly $19 pledges from our incredible Partners in Hope. By Trike-a-Thons and Math-a-Thons in elementary schools across the country. From bequests and donations made through the mail and online.
By generous donors like all of you and gala events such as the one held in Chicago earlier this month.
We gathered in Millennium Park, as we have throughout the country this year, to celebrate the 60th anniversary year of St. Jude Children's Research Hospital.
I saw the generosity and selflessness of this mission on display that night. So many supporters who have never been to Ukraine and may not know any Ukrainians. They will probably never meet patients who received lifesaving treatment thanks to SAFER Ukraine.
And yet they give selflessly. This was humanity in action. This is the impact of the St. Jude mission.
It was humanity evident in the evening's closing tribute when St. Jude patient Azalea's story was shared via video. And then Azalea herself took the stage to applause.
She came to St. Jude from her home in Jamaica to be treated for rhabdomyosarcoma. At home, Azalea's parents would have been responsible for purchasing the necessary chemotherapy medicines themselves, an expense that might have equaled a year's salary.
At St. Jude, we don't believe where a child lives should dictate that child's healthcare outcome. At St. Jude, where no family is charged for treatment, travel, housing or food, Azalea's family found hope and healing.
Azalea's is a global story of hope, of humanity rising up. When she walked onstage in Chicago, fittingly, the song 'Rise Up' greeted her.
Last March, St. Jude, with supporters like you by our side, rose up to lead the world in helping children in need. "SAFER Ukraine demonstrates the importance of collaborative networks in global health, with participation from individuals, institutions and governments …," Dr. Asya Agulnick, St. Jude Department of Global Medicine, wrote for Lancet.
For 60 years, St. Jude has believed every child deserves a chance to live their best life and celebrate every moment. Your support helps give kids with cancer around the world that chance. Together, we can save more lives.